August 9, 2017 2.23 pm
This story is over 75 months old
Jailed unemployed couple who fleeced 96-year-old neighbour forced to pay £300k back to her
They face even more time behind bars if they do not pay up.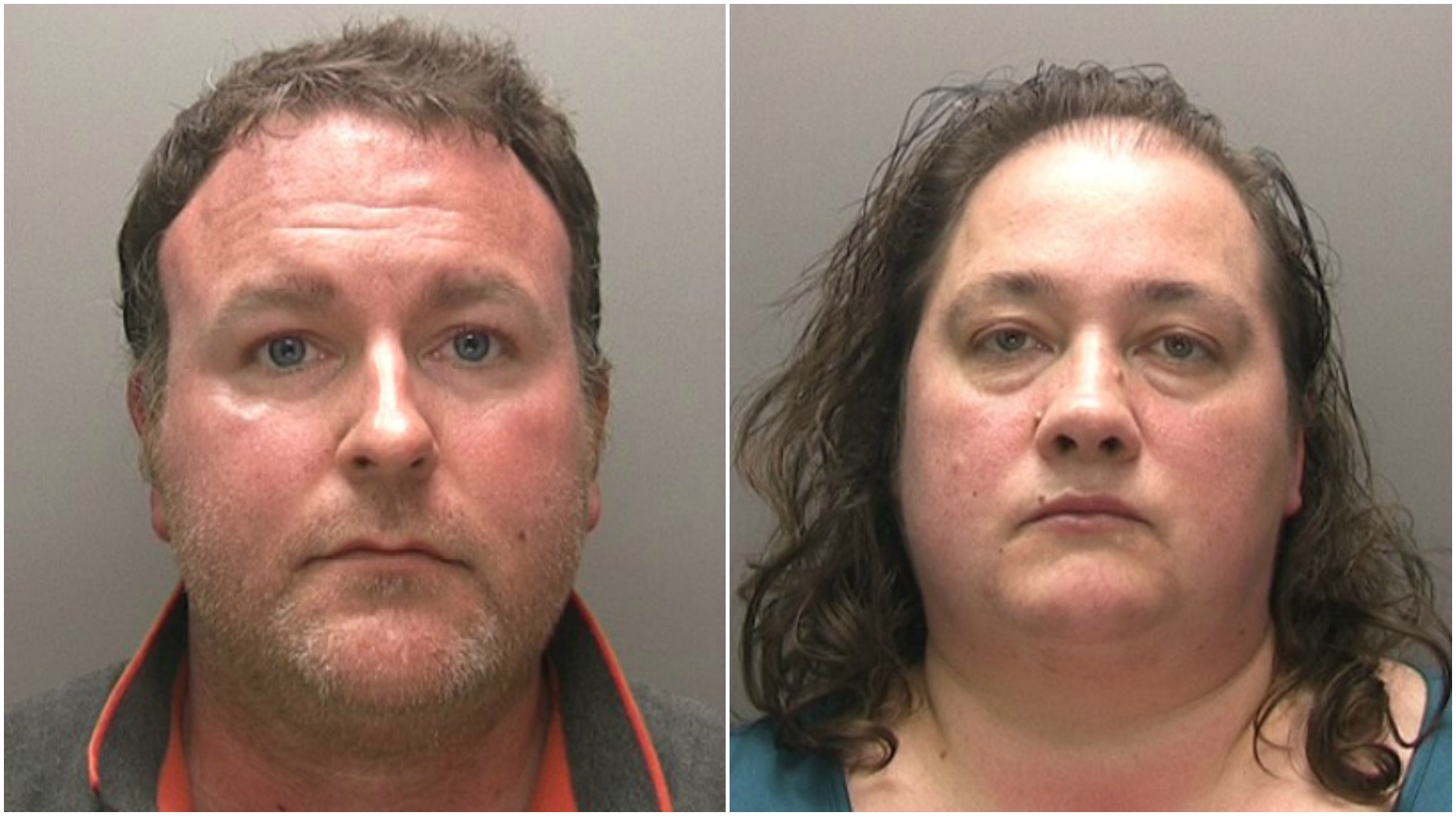 An unemployed couple who defrauded their elderly neighbour out of a fortune have had assets of more than £300,000 confiscated to pay compensation to their victim.
Jason Bentley and his wife Rebecca took over £400,000 from widow Patricia Reilly, 96, after gaining control of her bank account and debit card.
The couple even secretly drew up a new will for Mrs Reilly which left her home and savings to them tricking the old lady into signing it.
Today at a hearing at Lincoln Crown Court Judge Simon Hirst ruled that the Bentleys had jointly benefited by £403,291 from their crimes.
Jason Bentley was adjudged to have available assets of £216,871 and Rebecca Bentley assets of £91,000.
Judge Hirst ordered that their available assets should be confiscated and paid within three months to Mrs Reilly as compensation.
Jason Bentley was given an extra two years in prison if he does not comply with the order and Rebecca Bentley was given a further 12 months custody if she does not comply.
In November last year the Bentleys, both aged 45, of Elliott Way, Chapel St Leonards, were each convicted of fraud following a trial in front of a jury at Lincoln Crown Court.
Jason Bentley was jailed for six-and-a-half years and Rebecca Bentley jailed for four-and-a-half years.
During the trial the jury was told that the Bentleys set up online banking for Mrs Reilly without her knowledge enabling them to switch tens of thousands of pounds at a time into their own accounts.
The couple cleared their £70,000 mortgage and paid off credit card debts using Mrs Reilly's savings.
They also used the widow's money to pay for an extension to their home and to buy a £37,000 BMW X5.
Large amounts of money were transferred into their accounts using online banking including £80,000 in just one month.
Mrs Reilly, who had never used a computer, had no idea what was happening.
Thousands of pounds more was taken from ATM machines.
Nick Drake, a financial investigator with Lincolnshire Police, said: "This was a terrible fraud where Jason and Rebecca Bentley took advantage of and defrauded an elderly and vulnerable neighbour of a huge financial sum.
"I never cease to be surprised at how callous some people can be.
"In this case it is pleasing that the victim is to receive a large majority of her money back as compensation payable from these Proceeds of Crime Act proceedings.
"Lincolnshire Police will always seek to use the powers available under The Proceeds of Crime Act 2002 to pursue confiscation, and where possible compensation, where significant criminal benefit has been obtained."