August 14, 2017 10.36 am
This story is over 59 months old
Pictures and videos reveal slaves' suffering at the hands of notorious Lincolnshire family
Slavery victims have spoken out about the conditions they were forced to live in at the hands of the infamous Rooney family from Lincolnshire. Pictures have also been released, revealing disgusting living conditions forced upon the group, among whom were elderly victims and homeless people. As previously reported, eleven members of an infamous Lincolnshire Rooney family…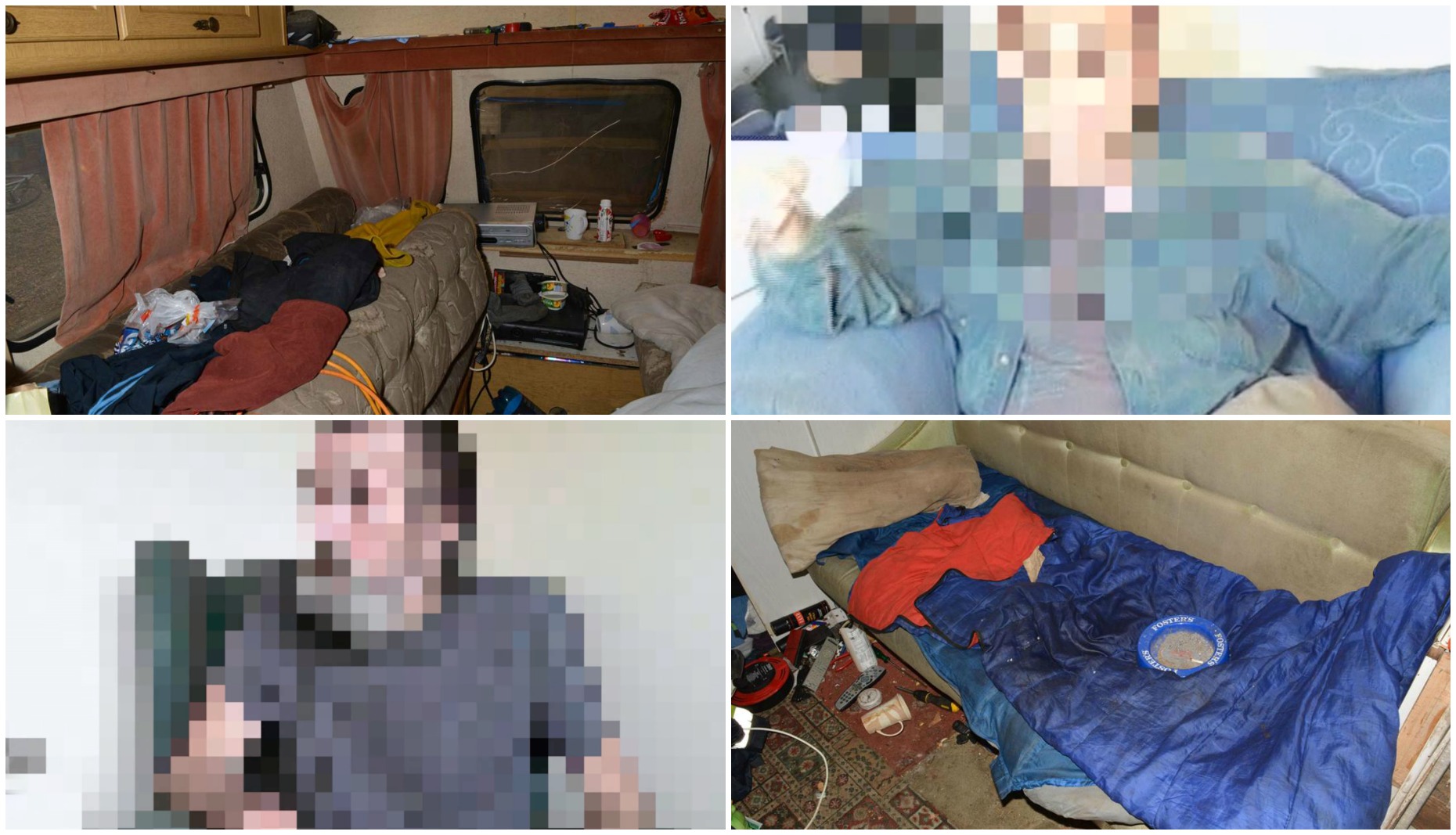 Slavery victims have spoken out about the conditions they were forced to live in at the hands of the infamous Rooney family from Lincolnshire.
Pictures have also been released, revealing disgusting living conditions forced upon the group, among whom were elderly victims and homeless people.
As previously reported, eleven members of an infamous Lincolnshire Rooney family were convicted of modern slavery offences and fraud last week.
The Lincolnshire Police led Operation Pottery investigation into the Rooney family based in Lincoln, Saxilby, Pontefract and Beaconsfield began in 2014 and was one of largest of its kind in the UK, consisting of over 49 hours of suspect interviews, over 2,000 lines of enquiry and 1,830 statements from 939 people.
In total, 18 people were victims of the human trafficking masterminded by the Rooneys.
In the videos, two victims speak to police about how they were treated by the family, touching on topics including payment, what a typical day consisted of and descriptions of living conditions.
One victim also described how he had witnessed one incident in which another worker had been beaten by a member of the Rooney family.
One victim said: "For 12 hours a day we would carry paving blocks, make cement, clean up after the job.
"*** wanted me to paint the ceiling of one of the caravans that he wanted to sell and I saw that they brought ***.
"They beat him up, oh my goodness.
"I have seen three people get hurt, being kicked."
The victims were made to collect scrap, sweep, tidy up or look after pets around the sites.
For this, they lived next to the dog kennels, were often given the family's leftovers as food, and were 'paid' in tobacco and alcohol, which only exacerbated their addictions.
To go to the toilet, the victims had to use nearby woods and fields.
While this exploitation was ongoing, the Rooneys lived a life of luxury, taking luxurious holidays to Barbados, Australia, Egypt and Mexico, purchasing high performance BMWs, spa days and even cosmetic surgery.
Eleven members of the family will be sentenced at Nottingham Crown Court on September 7, 8, 11 and 12 after being found guilty of a number of offences including conspiracy to require a person to perform forced or compulsory labour, conspiracy to defraud, fraud by false representation and unlawful wounding.