Caroline Johnson: What I am doing in Parliament to improve health and protect rural communities
Read the thoughts of the Sleaford and North Hykeham MP.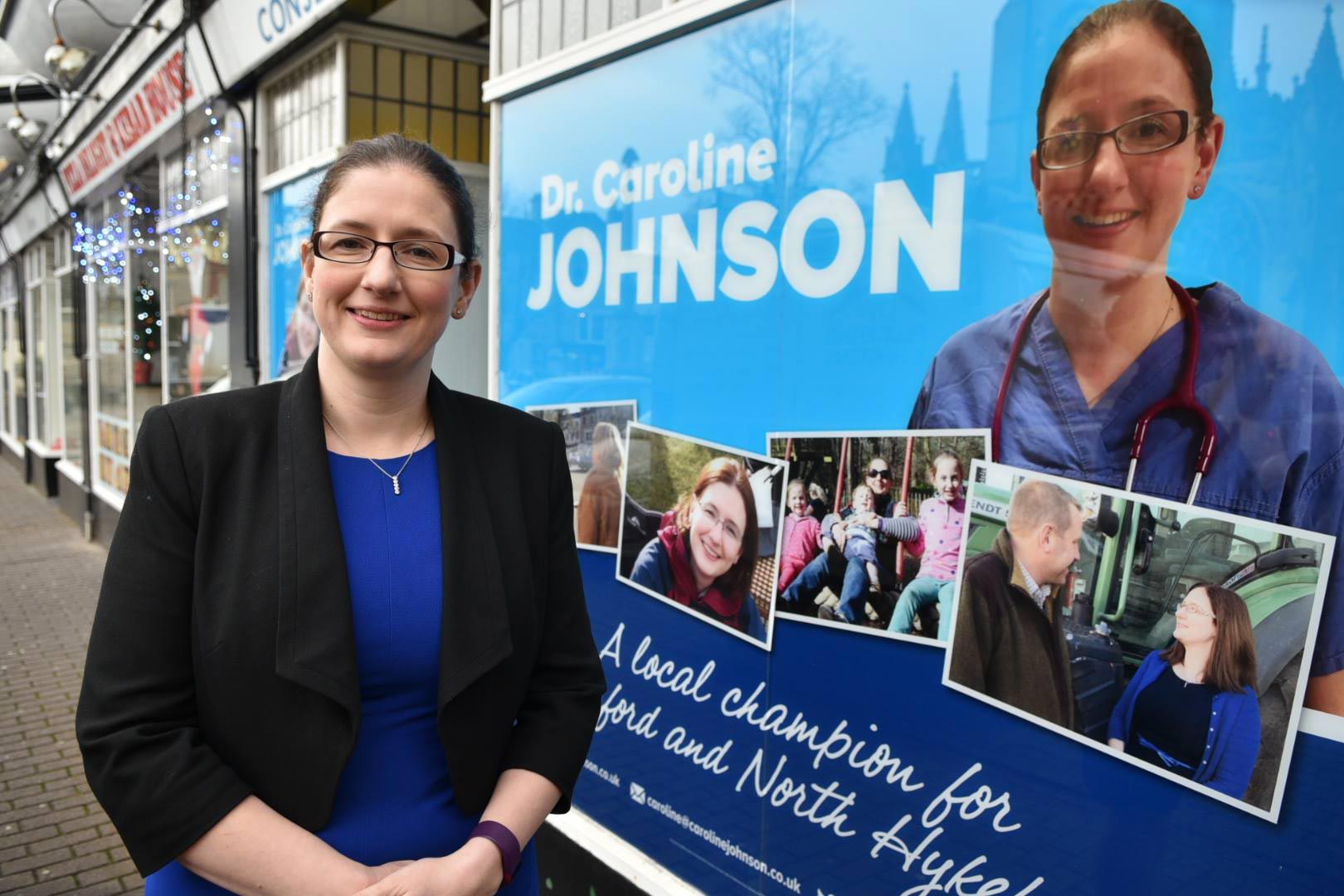 I was excited to get back to Parliament after the summer recess. After having gained my seat in the Sleaford and North Hykeham by-election last December, I have thrown myself into parliamentary life. I thought I would use this opportunity to share with you some of the organisations within Westminster which I will be involved in going forward.
I was incredibly proud to be voted in by my colleagues to the Health Select Committee. This committee is responsible for holding the Department of Health accountable for policies and spending. They engage in inquiries investigating particular health issues – from childhood obesity to improving air quality.
As a consultant paediatrician, my experience of working in the NHS for many years gives me an invaluable insight into the issues facing it. I look forward to using my expertise in this area to achieve better outcomes for our health service.
I am also proud to be the co-chair for the All-Party Parliamentary Group (APPG) for children who need palliative care.
An APPG refers to an informal group of members from both sides of the house who join together to pursue a particular topic or interest.
The purpose of this APPG is to inform policy which secures the best quality of life and death for the growing number of babies, children and young people with life-limiting or life-threatening conditions.
It also looks to improve awareness of their needs and make sure they are understood by those who can help, including the government and Parliament.
This is an issue close to my heart as I have provided care for many terminally ill children over my career – ensuring they and their families receive sufficient support is of vital importance.
There are many crimes specific to rural areas, which presently are not tackled effectively enough. In light of this I have established an APPG on rural crime, focusing on crimes particular to rural areas such as hare coursing.
The APPG will also focus on ensuring that police in Lincolnshire and other rural regions get the support they need to be able to do their jobs.
Through working with my fellow Lincolnshire MPs as well as others from rural constituencies, we will look to highlight these issues and find solutions to addressing them.
Furthermore, I will also be able to raise this issue through my recent election to the Environment, Food and Rural Affairs (EFRA) Committee.
This committee examines the expenditure, administration and policy for the Department for Environment, Food and Rural Affairs (Defra).
This department's work is of great importance to Lincolnshire, with our beautiful countryside and strong agricultural base, and I am passionate about helping ensure we are delivering for our rural communities.
I'm always keen to hear the opinions of my constituents, and if anyone would like to get in touch with me concerning these or other issues I would be delighted to hear your views.