Hundreds of children try out new technologies at Lincoln LiGHTS Festival
The second instalment of Lincoln Get Hold of Technology and Science (LiGHTS) Festival saw hundreds of school children and residents experience the latest groundbreaking technology. Taking place at the University of Lincoln on Friday, September 29, a variety of fun activities were on display for people of all ages to get involved in. Visitors has…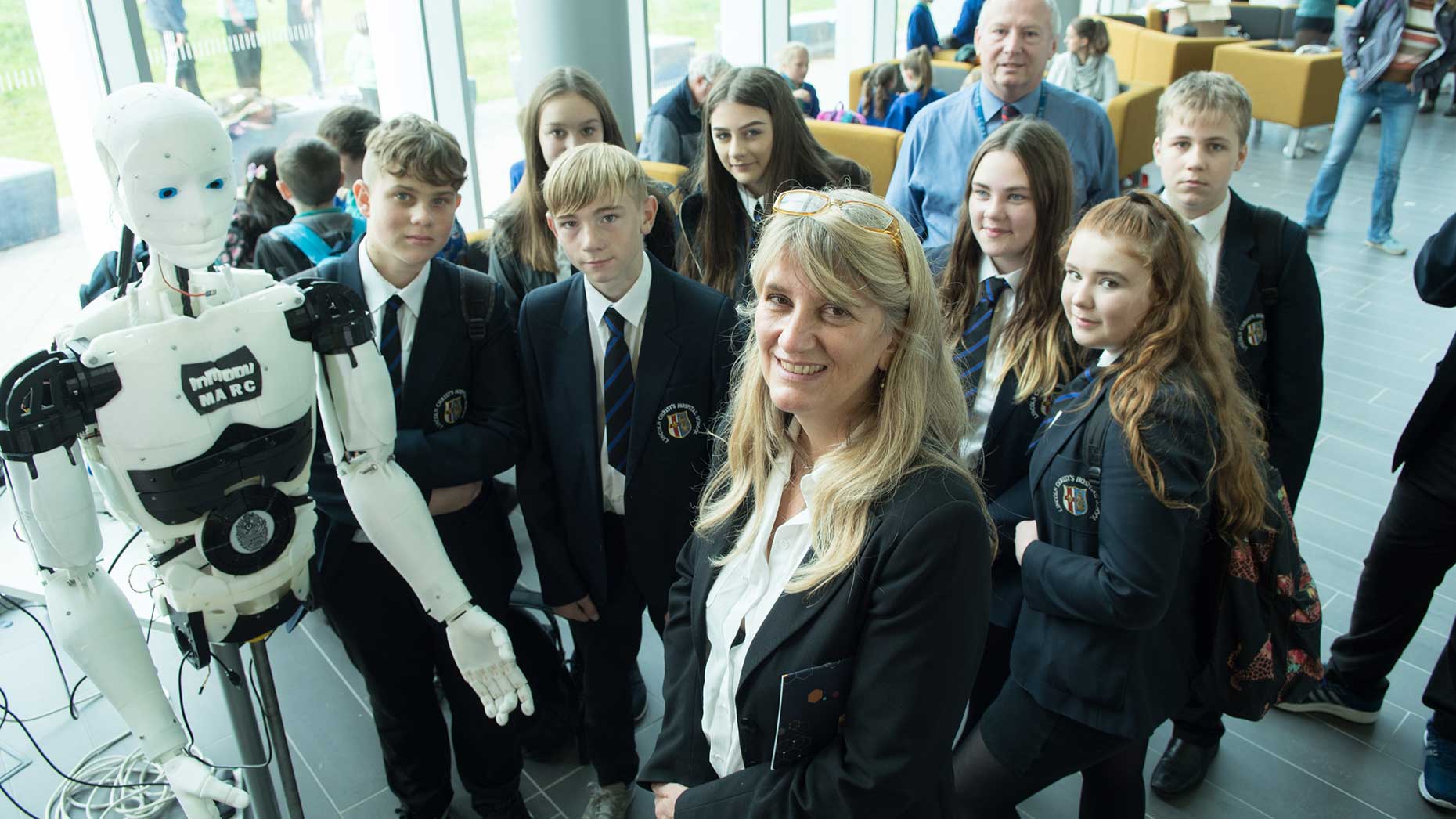 The second instalment of Lincoln Get Hold of Technology and Science (LiGHTS) Festival saw hundreds of school children and residents experience the latest groundbreaking technology.
Taking place at the University of Lincoln on Friday, September 29, a variety of fun activities were on display for people of all ages to get involved in.
Visitors has the opportunity to try out virtual reality systems, play noughts and crosses with Pepper the robot and hear how the black death impacted people of Lincoln in the 14th century.
Watch: Time's Team Carenza Lewis discusses the LiGHTS Festival 
University of Lincoln's Professor for the Public Understanding of Research and former Time Team archaeologist Carenza Lewis, one of the festival coordinators, told The Lincolnite: "There's such a wide-range of stuff going on and different activities ranging from lectures and demonstrations."
Carenza was very pleased with the turnout of young children at LiGHTS Festival, saying: "I know it's a cliche, but children really are the future.
"They're young now but in ten years time they will be the young adults in the world, and they will be making decisions and they will be coming up with the solutions that we face in life.
"We want children to realise that science is exciting, and that science isn't something that's boring and that it's fun an interesting."