September 7, 2017 8.50 am
This story is over 51 months old
'I don't bother trying anymore': Man with heart disease says queues outside GP are now a 'joke'
People have been pictured queuing outside in the cold and the rain to be seen.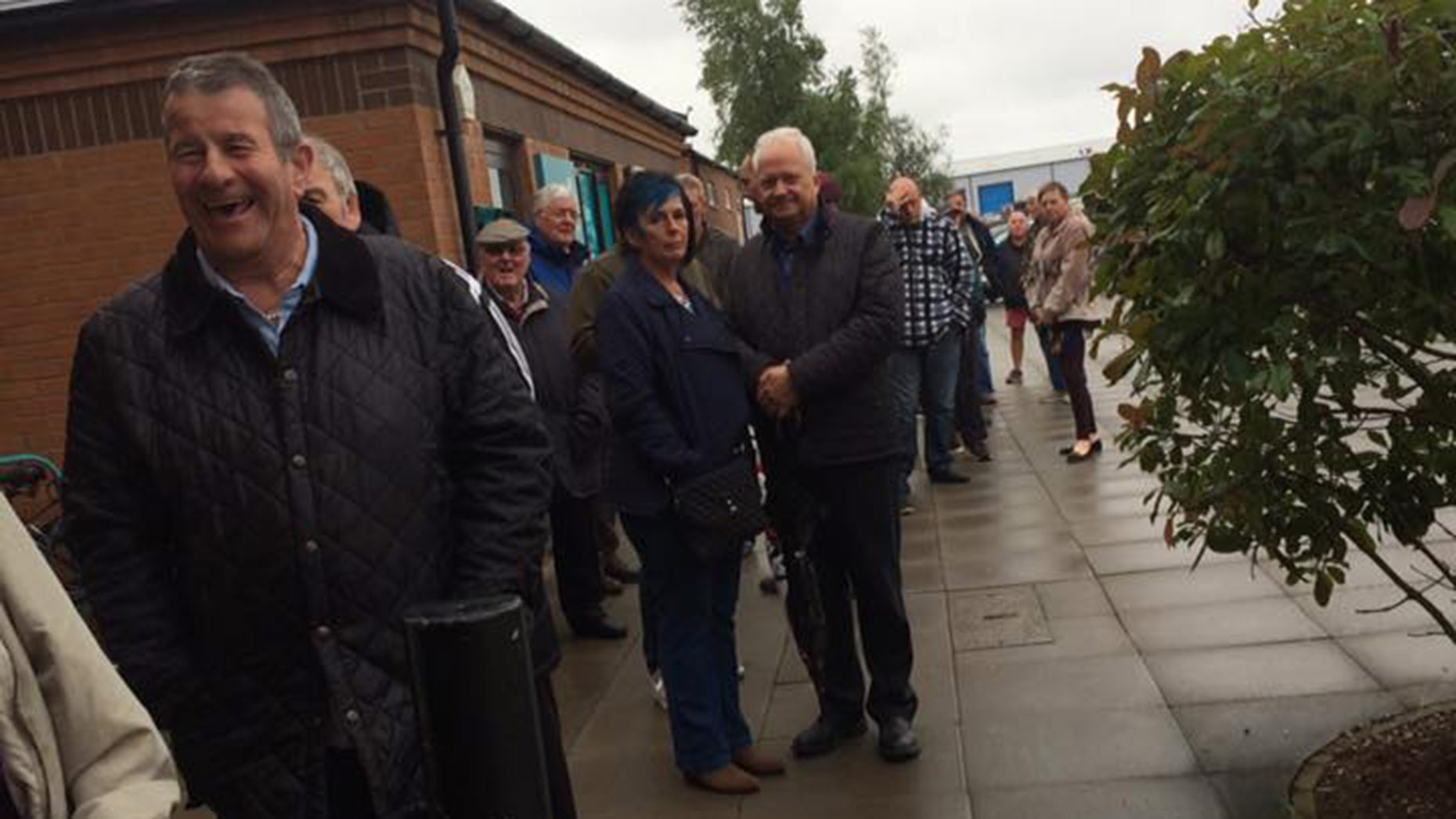 A Skegness man who suffers from coronary heart disease says that he does not even bother trying to get an appointment at his local GP practice because of the queues.
Terry Atkinson, who contacted Lincolnshire Reporter, said that the situation at the Hawthorn Medical Practice was becoming "a joke".
This comes after several patients went onto social media to comment on the "regular occurrence" of waiting outside the surgery to be seen, often in cold and rainy conditions.
Asked when he last went to the practice, Terry said: "I don't bother trying anymore. If I felt that bad I would just clog up the hospital.
"I have coronary heart disease and suffer back problems from an old operation.
"Since I moved here, I've got to see a nurse who just repeated my prescriptions from previous doctors.
"It's hard work getting that far."
Other residents have expressed their frustration at the queues, which are said to have become far worse since the closure of the nearby Wainfleet Surgery in January of this year.
The majority of the 2,000 patients registered at Wainfleet were transferred to Hawthorn.
Dawn Clark posted a picture on the Skegness Skegness Skegness Facebook page showing queues outside the practice at 8.30am on Monday, September 4, with people so desperate to be seen that they were waiting outside in the rain.
She said: "Is this fair on elderly and very poorly people?
"The only way to get an appointment is to queue at silly o clock. This is the only way for poor people to get help.
"Shame on the people responsible for this."
The post generated a significant response from residents, who shared their own experiences.
Lauren Loveley said: "We usually ring at 8 but sometimes will take at least 30+ tries to get through and it's very rare to get an appointment."
Karen Griffin-Worsley added: "Most of the appointments get taken before the surgeries open nowadays due to the online booking system. It's very unfair to those who don't use the internet. This seems to be the way now."
Lincolnshire East CCG has been contacted for a response.