Jewish child refugee shares story of fleeing from Nazis with Lincolnshire pupils
A fascinating insight.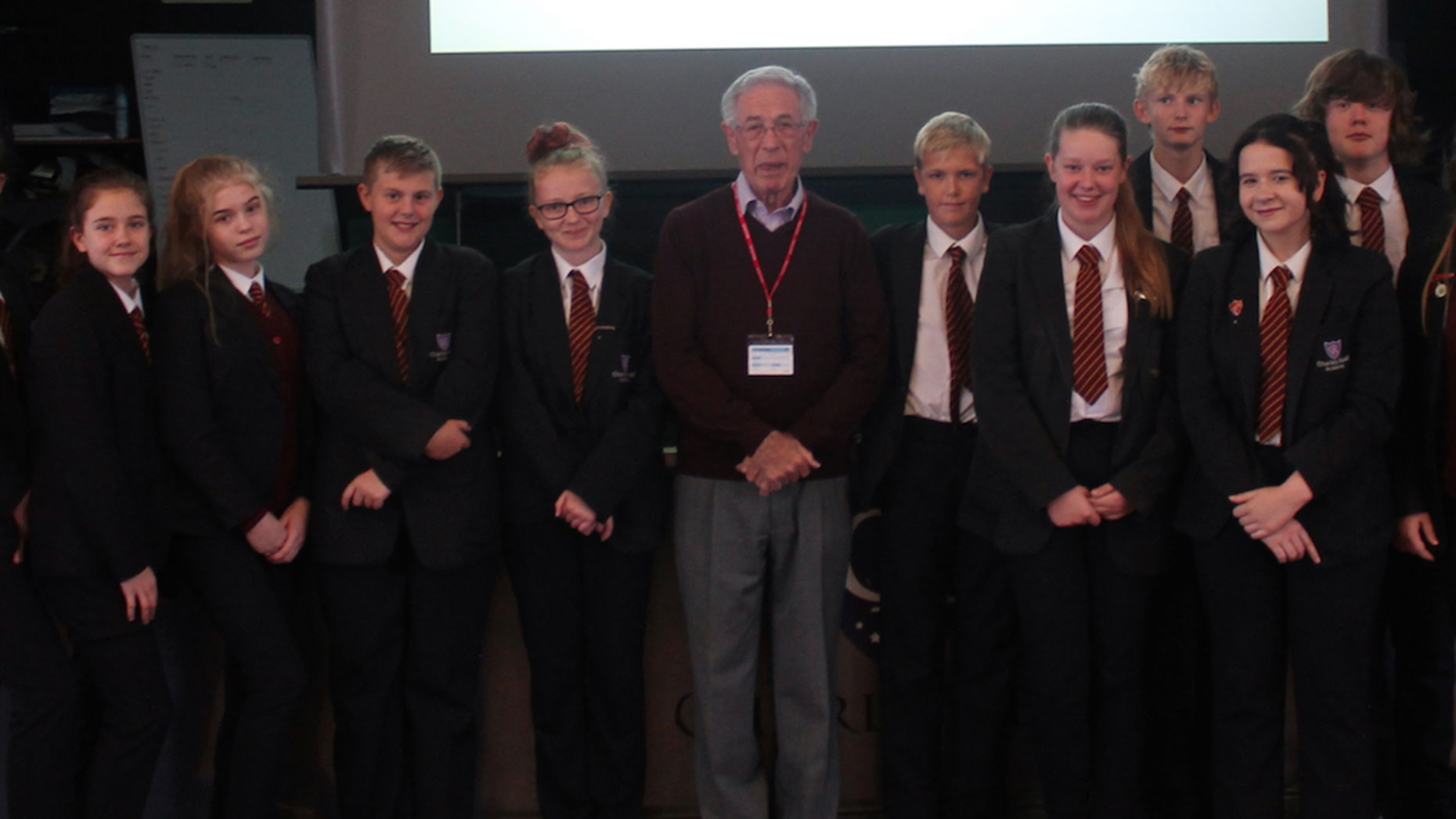 A Second World War survivor who fled from the Nazis has shared his harrowing experience with pupils at a Lincolnshire school.
Students at the Charles Read Academy in Corby Glen welcomed 87-year-old Ernest Simon to the school on September 19.
Ernest was forced to flee his native Austria aged eight in 1939 because of attacks on Jewish communities before the outbreak of the war.
His parents placed him on the Kindertransport scheme before he was reunited with his parents in England.
During Ernest's visit, students were encouraged to ask questions and they could view documents that he obtained during the war as part of their GCSE History course.
Year 11 student Ben Turner said: "It was so interesting to hear this first hand account of what it was like during the Second World War.
"I can't imagine how scary it must have been to be a child growing up in such a dangerous situation.
"This visit has really helped me to gain a better understanding of the war."
Harriet Cornwell, lead teacher for Cultural Studies at Charles Read Academy, said: "The students were left speechless after hearing from one of the survivors the war.
"Not only has this visit helped students to prepare for their upcoming exams, but it is so important to educate our young people on some of the tragic events that have taken place throughout world history."
Robert Sloan, principal at the academy, added: "At Charles Read Academy, we offer a variety of cultural experienced to support students' classroom education.
"Mr Simon's visit has made the students think about how history shapes all of our lives.
"We would like to thank Mr Simon for providing this unique opportunity for our students."