Lincoln Walk-In-Centre protest march to take place this weekend
UNISON members will host a protest against the possible closure of the Lincoln Walk-In-Centre on Monks Road this weekend. The walk-in-centre will close if proposals are agreed by NHS Lincolnshire West Clinical Commissioning Group at a board meeting on September 27. UNISON has now organised a protest march on Saturday, September 23 at 1.30pm from…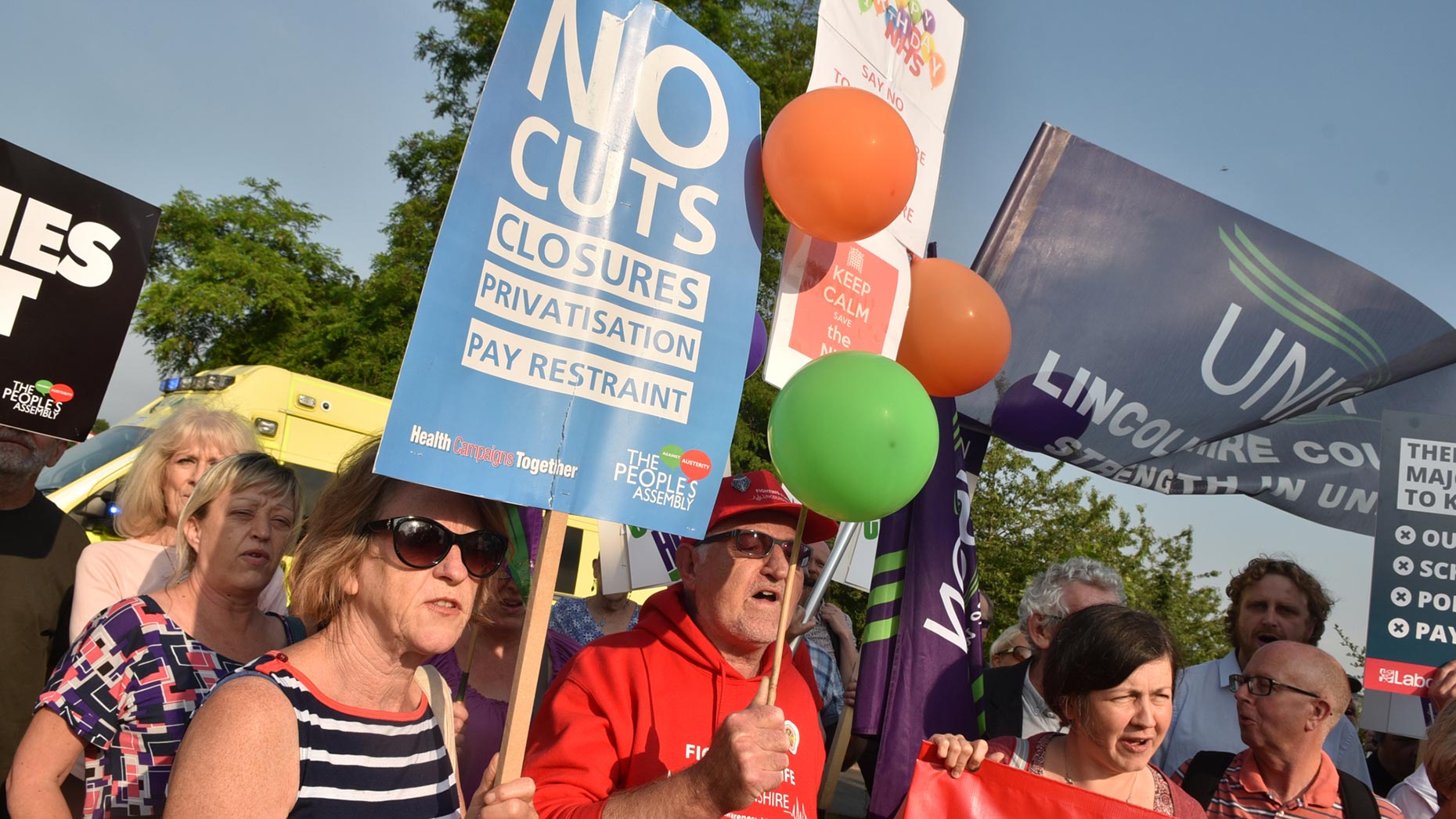 UNISON members will host a protest against the possible closure of the Lincoln Walk-In-Centre on Monks Road this weekend.
The walk-in-centre will close if proposals are agreed by NHS Lincolnshire West Clinical Commissioning Group at a board meeting on September 27.
UNISON has now organised a protest march on Saturday, September 23 at 1.30pm from Castle Square, Lincoln.
As first reported on The Lincolnite on Monday, June 12, the walk-in-centre on Monks Road has been outlined for possible closure in a shake-up of GP services by the Lincolnshire West Clinical Commissioning Group.
Instead, the CCG says it's considering proposals to replace the service with longer opening hours at local GPs, enhancements to the current 111 phone service and 'support people to self-manage their health conditions'.
Protesters last gathered on Lincoln High Street at the bottom of The Strait for the 'save our walk-in centre' march on August 12.
A previous demonstration took place in July after it was announced that there were plans to close the centre.
Lincolnshire UNISON's media officer Tracey Harrison said: "Over 36,000 people every year will have to find alternative appointments at their doctors surgery or A&E department.
"There are serious concerns about the availability of alternative provision particularly in the already overstretched GP surgeries.
"We are holding the protest march to show the local community is totally against closing this valuable service."
The CCG argues that a closure would save duplication of services.