September 5, 2017 10.57 am
This story is over 74 months old
New recruits at Lincolnshire Fire & Rescue: Meet the team
Lincolnshire Fire and Rescue has welcomed five new retained firefighters after they completed 32 days of intense training. Completing their training at the Waddington Training Centre, the new firefighters will now join fire crews at stations across the county. Matthew Booty will be based at Spalding, Robert Green at Spilsby, Joseph Gordon at Market Rasen,…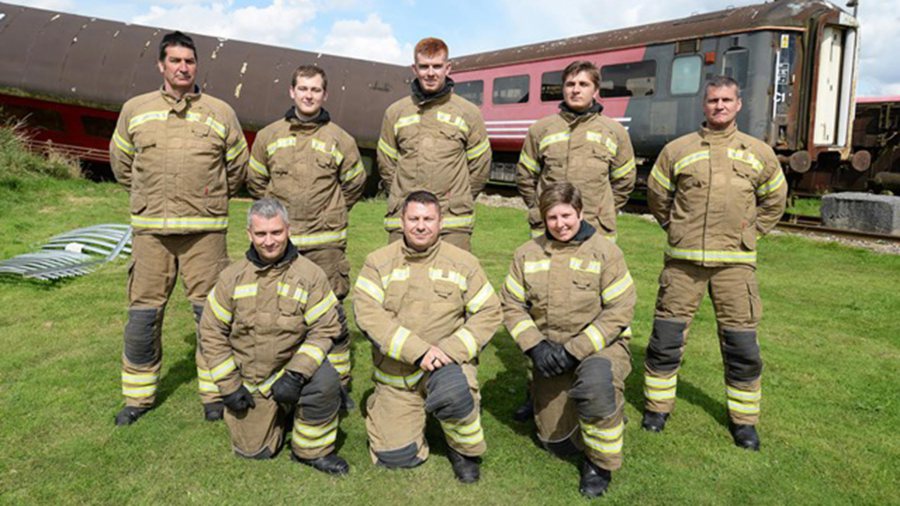 Lincolnshire Fire and Rescue has welcomed five new retained firefighters after they completed 32 days of intense training.
Completing their training at the Waddington Training Centre, the new firefighters will now join fire crews at stations across the county.
Matthew Booty will be based at Spalding, Robert Green at Spilsby, Joseph Gordon at Market Rasen, Shaun Kiely at Corby Glen and Danielle Barber at Brant Broughton.
A ceremony took place at the training centre on Sunday, September 3 to recognise their efforts.
Stuart Ruff, acting assistant chief fire officer at Lincolnshire Fire and Rescue, said: "We are delighted to welcome our newest recruits to Lincolnshire Fire and Rescue, who, after completing 11 weeks of rigorous training, will be serving their communities across the county.
"The course is designed to test the abilities and skills of our recruits, from basic skills and working from heights to Road Traffic Collisions and health and safety, whilst preparing them for the demands of being a modern firefighter and ensuring they are able to start work at their stations right away.
"We wish them the best of luck as they head off to their respective fire stations to give back to their community."
The retained firefights are 'on call' for the fire service where they are deployed elsewhere or at home where they receive an alert to deal with a variety of 999 calls.