September 26, 2017 1.45 pm
This story is over 51 months old
Panto stars and Lincoln City's Danny and Nicky Cowley to switch on Christmas lights
The Lincoln Christmas lights will this year be switched by The Imps' Danny and Nicky Cowley, alongside singer Andy Abraham and Sandi Bogle from TV's Gogglebox. The festive event, which will take place on Friday, November 17, will be hosted by the Mayor of Lincoln Councillor Chris Burke and the council's Civic Party. BBC Radio…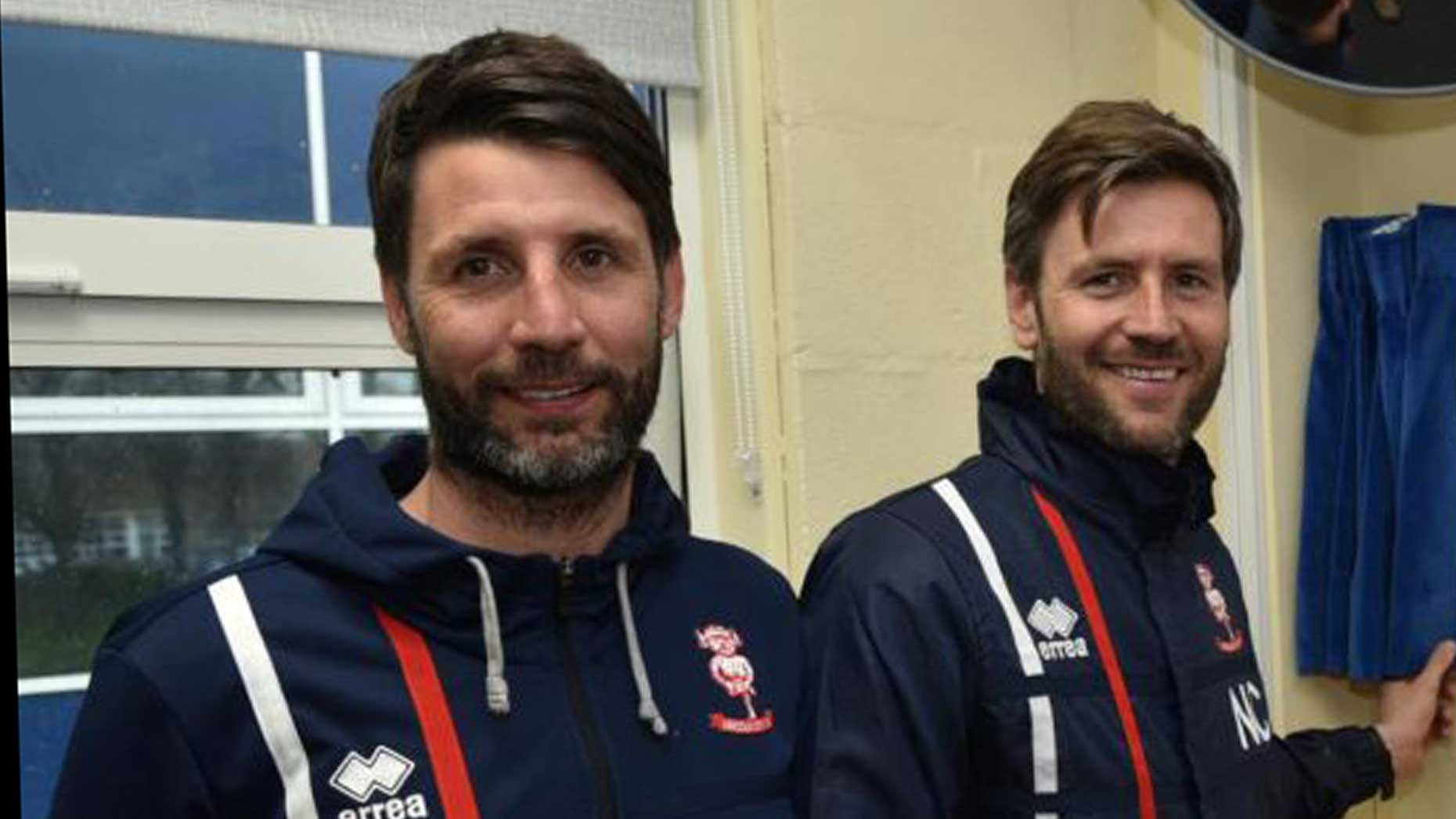 The Lincoln Christmas lights will this year be switched by The Imps' Danny and Nicky Cowley, alongside singer Andy Abraham and Sandi Bogle from TV's Gogglebox.
The festive event, which will take place on Friday, November 17, will be hosted by the Mayor of Lincoln Councillor Chris Burke and the council's Civic Party.
BBC Radio Lincolnshire breakfast show presenters Scott Dalton and Corazon Garcia will also be at the event, which is expected to attract thousands of people.
Also present on stage will be characters from the Drill Hall's pantomime 'Jack & the Beanstalk'.
From 5pm the switch on celebrations will also include family activities in City Square, with roundabout rides, a performance from the Singing Princesses and a giant screen – so that everyone can watch every minute of the switch-on.
The Lincoln Salvation Army Band will be playing a selection of Christmas carols ahead of the traditional procession by members of the Civic Party, Councillors and Freemen from the Guildhall to the stage in front of the High Street War Memorial.
The lights will officially be switched on at 7pm.
Lincoln central car park, which forms the City of Lincoln Council's £30 million Transport Hub project, will also open on Friday, November 17.
On this evening, parking will be free, however this offer is only valid from 5pm until 9pm.
Civic Manager Kate Fenn said: "We have planned an absolutely fabulous ceremony, which offers something for local families, shoppers and tourists who are visiting our amazing city.
"We are hoping that Andy will performed for everyone in the High Street and, if possible, also in City Square. It will also be an honour to have Danny and Nicky Cowley with us."