September 28, 2017 3.58 pm
This story is over 51 months old
Police car involved in crash with Audi in Lincoln
"The police car was a total write-off."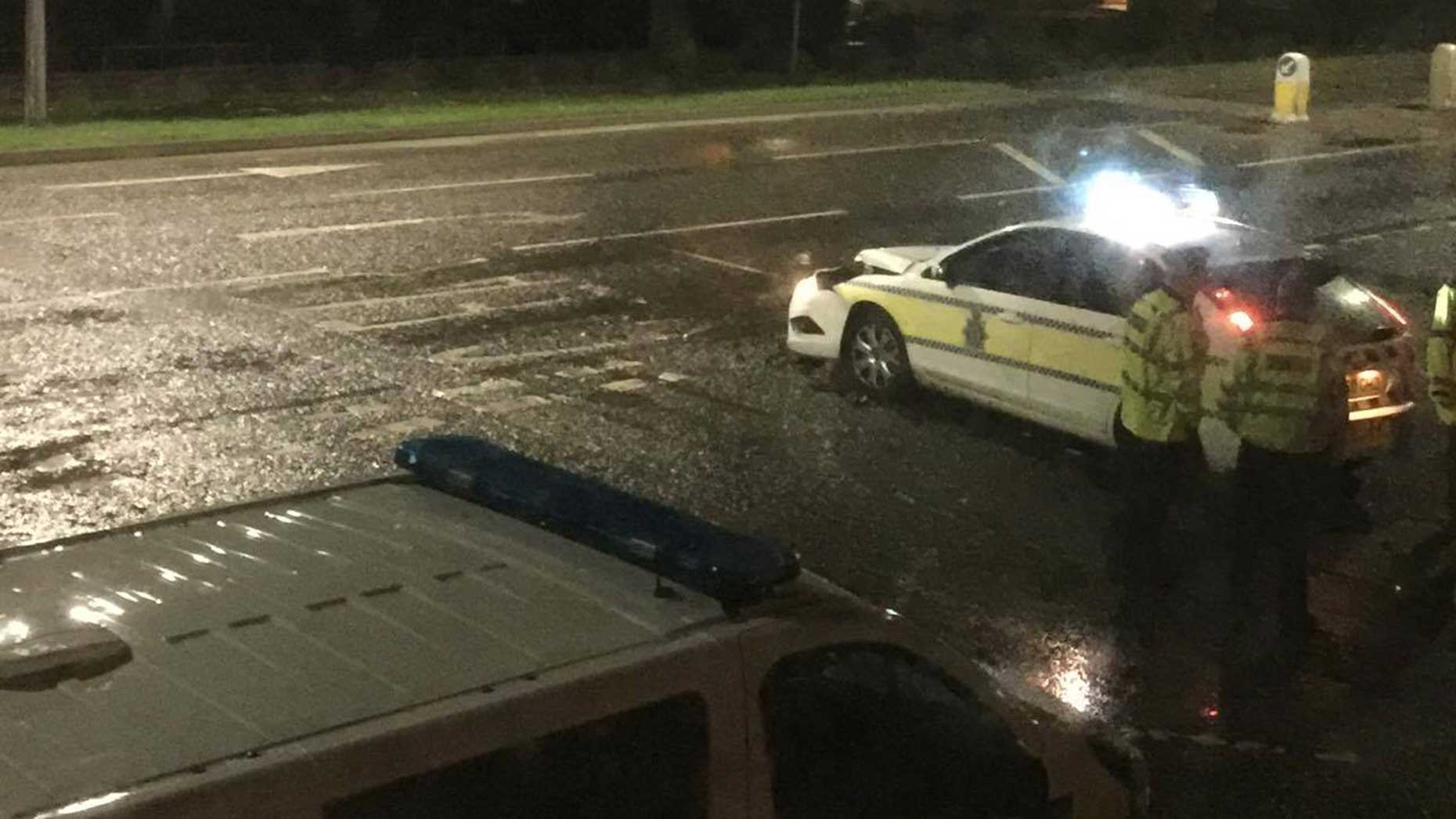 A police car was involved in a crash with an Audi yesterday evening.
The incident happened at around 8.45pm on Wednesday, September 27 on Riseholme Road at the junction with Queen Elizabeth Road.
There were no injuries in the incident.
Eyewitness Danny Hook, who lives in the area, told The Lincolnite: "The crash involved an Audi and a police car.
"The Audi stopped after the crash. He was indicating to turn left at the roundabout but he was indicating too early and the police car thought he was turning at the junction so the police car pulled out and the Audi just kept on going straight and smashed into police car head on.
"The police car was a total write-off and the Audi had minor bumper damage and was let go after half hour, as he was able to drive his car home."
Police are dealing with this under incident number 466 of September 27.