They're back! Students return to Lincoln for Freshers' Week
New and returning students from the University of Lincoln will be filling the city for this year's Freshers' Week. Coming from all over the world, the students enrolled back to university today (September 18) with the annual Freshers' Fayre also taking place at The Engine Shed. The fayre allows businesses and organisations to offer students…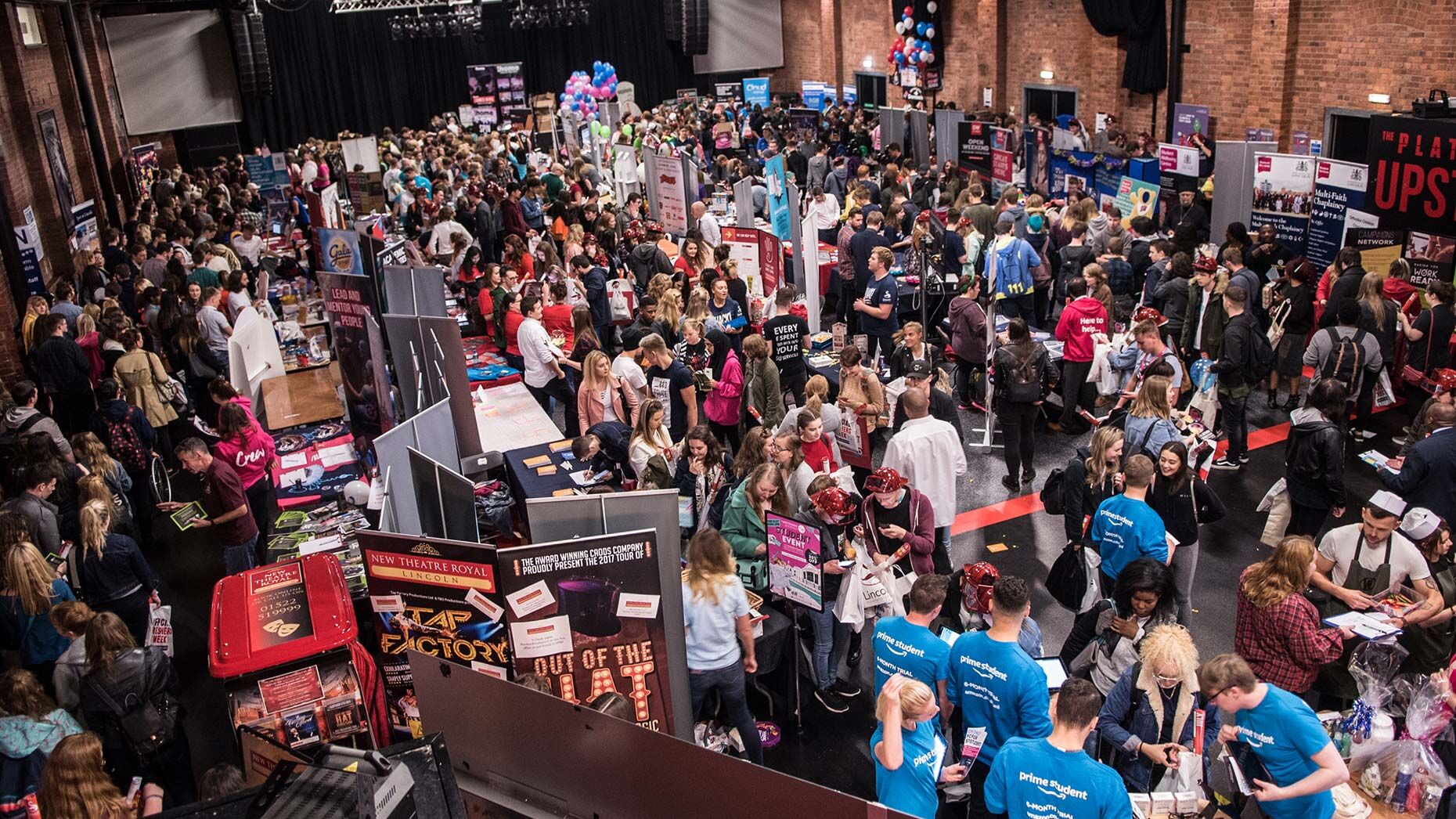 New and returning students from the University of Lincoln will be filling the city for this year's Freshers' Week.
Coming from all over the world, the students enrolled back to university today (September 18) with the annual Freshers' Fayre also taking place at The Engine Shed.
The fayre allows businesses and organisations to offer students more information about their company with some offering great discounts.
Watch: University of Lincoln students return for another year of fun and study
As always, the start of a new term signals an exciting programme of events and performances. This year the Freshers' Week line-up includes Lethal Bizzle, Pendulum and Pixie Lott.
Speaking to The Lincolnite students told of their love for the city, how safe they feel and how much they enjoy the nightlife.
"I really enjoy it here and I really like it here," was the verdict of Anthony from Essex.
Matt from Kent described Lincoln as "a nice little city", with his friend Anastasia from Leicester saying: "It's like a village but it's a city, it feels really homely."
Tom from Doncaster said he was feeling "rough" after going out last night (September 17), however was full of praise for his first few days in Lincoln, by describing it "fantastic".