Transsexual who married former Tory Lincoln council leader publishes self-help book
The book is available to buy online.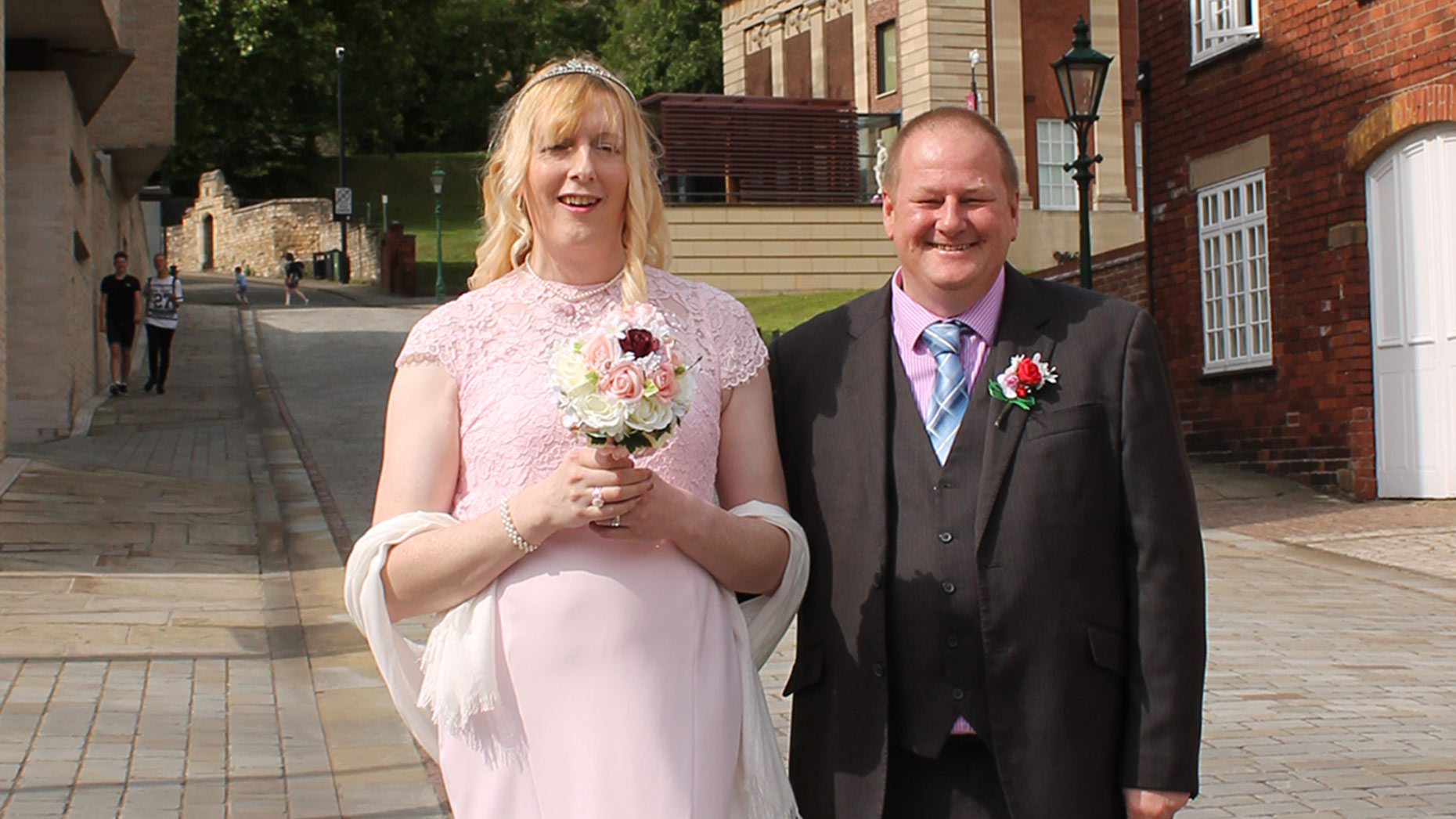 A transsexual who married the former Conservative leader of City of Lincoln Council has had a book on her journey from a man to woman published.
Kelly Grice's part biography, part self-help book charts her early life living with gender dysphoria and growing up on the same housing estate as Noel and Liam Gallagher, of Oasis fame.
It also provides what is described as a rough guide for trans girls looking to transition, tips and pitfalls to avoid, and even a brief theory about what causes transsexualism.
The 45-year-old now lives off Carholme Road with her husband Darren Grice, 50, who she met in an online chat room in 2012 and married this year.
Darren served as the leader of the city council from 2008 until 2011, when Labour reclaimed control.
Kelly, who had told Darren she was a transsexual at the start of their relationship, moved from Manchester to Lincoln in 2013 to be with him, after a year of travelling between the two cities.
In this period, Kelly, who was also known previously as Darren, was halfway through her transition, which began in 2010.
She had her gender reassignment surgery in December 2014.
By this time, Darren was no longer a councillor for the Bracebridge Ward, having been removed from the Conservative Party in February 2013 and thrown off the city council in July of that year, after repeatedly failing to show up for council meetings.
Fast forward to the present day and Kelly and Darren are celebrating three months of marriage, having tied the knot in June.
Kelly is now also studying Psychology at the Open University and attends lectures at Bishop Grosseteste University.
Speaking to The Lincolnite, Kelly said she does not have any photographs of her old self, as she was not happy with how she looked before.
She said that more needs to be done to improve transgender equality, but admitted that the situation was far better than 20 years ago.
Kelly said: "More needs to be done on in terms of information and education to help other people understand that we are not doing it as a sexual fetish or attention seeking. We are doing it because it is who we are inside and how we feel.
"Things are changing and with the internet and new technology, others are learning about transgender people and this can only be a good thing.
"The advice I would give to people looking to transition is you need to be yourself. Life is far too short to sit and wonder what if.
"Quite often you hold it all in, thinking about the worst that could happen. By then the years have gone by and you feel upset and confused inside without having ever done anything about it.
"Don't sit and fester. Instead be yourself and tell someone, it eases the load as I found myself."
Kelly's book, 'My journey from He to She and how to transition', is available to purchase on Amazon here.