Anti-drone protestors to stage Waddington demo this weekend
Protestors will stage an anti-drone demonstration outside RAF Waddington this weekend, triggering a week of action. The protest will take place between 1pm and 3pm on Saturday, October 7 at the A607 gate just before the village of Waddington, marking 10 years of the British armed Reaper drone, which is controlled remotely at the base.…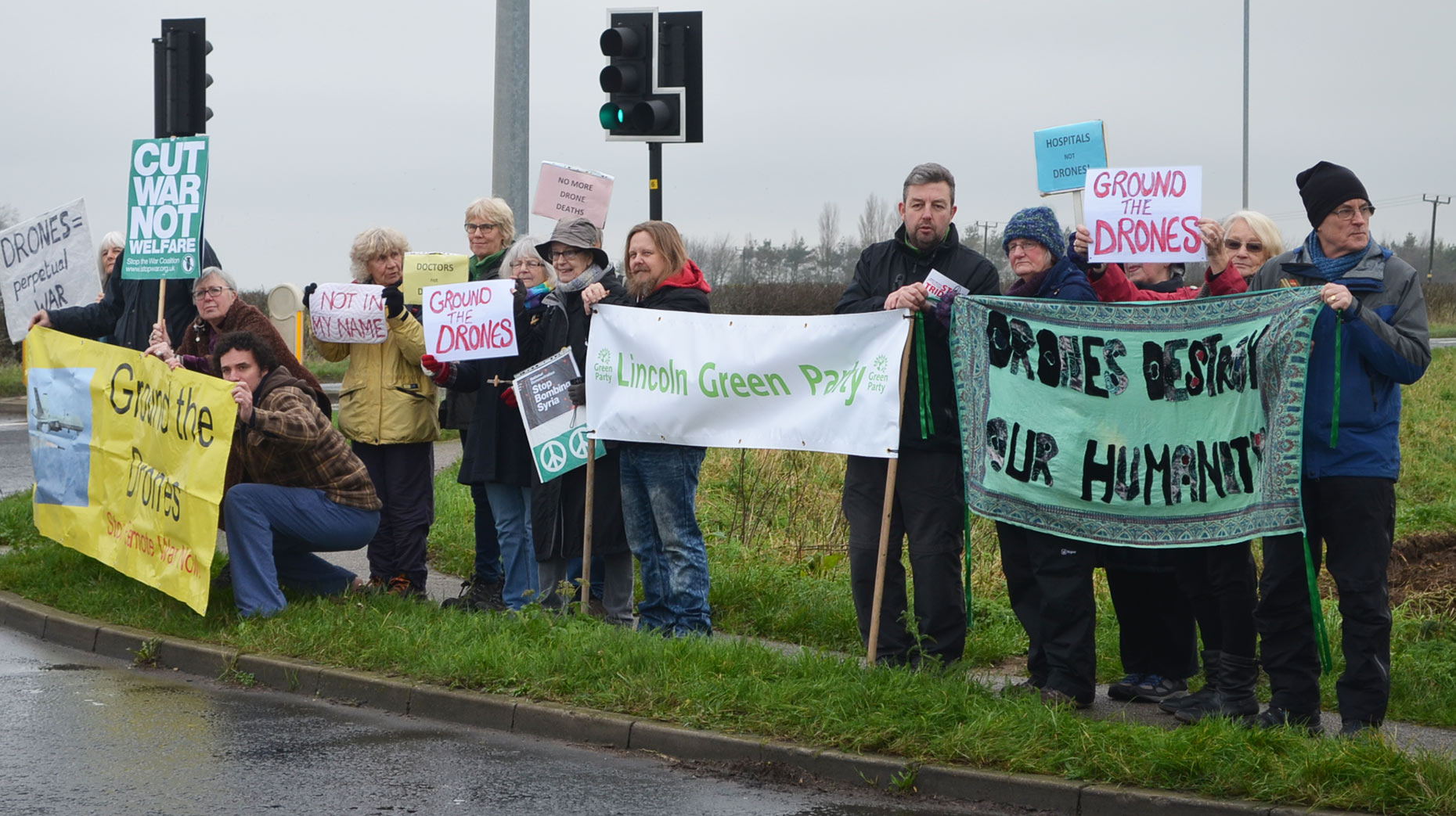 Protestors will stage an anti-drone demonstration outside RAF Waddington this weekend, triggering a week of action.
The protest will take place between 1pm and 3pm on Saturday, October 7 at the A607 gate just before the village of Waddington, marking 10 years of the British armed Reaper drone, which is controlled remotely at the base.
Demonstrators will be calling for "an end to reaping and instead the sowing of the seeds of peace".
The Drone Campaign Network group will then call for a Drones Week of Action, writing to MPs and asking residents to sign a petition against the use of armed drones.
Penny Walker from the Drone Campiagn Network said: "Drones are surrounded in secrecy. The British Government is refusing to say how many of its fleet of Reapers are deployed and where they are operating, although it does so for other armed aircraft.
"As far as the public are concerned they are out of sight and out of mind but for those living under drones the reality is frightening.
"It is important to highlight what is happening and do all we can to make the world safer."
Drones are remotely piloted aircraft systems. Reapers are used for persistent intelligence surveillance and reconnaissance, as well as ground attack missions worldwide.
Just last month, the Ministry of Defence released footage of an RAF Waddington controlled air strike on Islamic State fighters in eastern Syria, stopping them from carrying out a public execution, using a hellfire missile.
The release came as Defence Secretary Sir Michael Fallon announced that drone pilots who bomb Isil fighters could be awarded military medals.