Changes to Lincolnshire constituencies under latest boundary commission proposals
The commission was tasked by Parliament with redrawing the boundaries for general elections, reducing the number of constituencies from 650 to 600.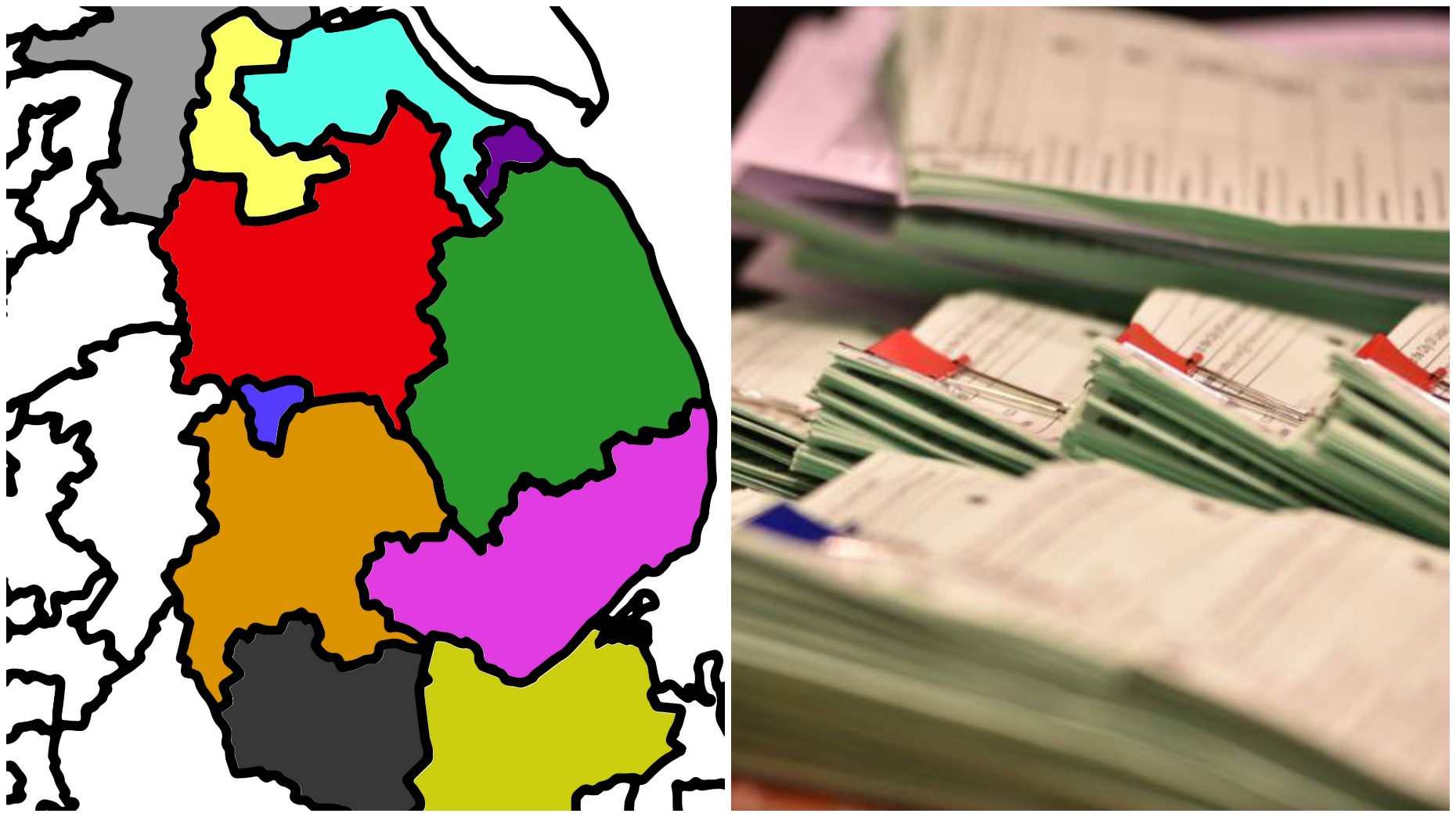 Electoral constituencies across the Greater Lincolnshire region will see a number of significant changes under the latest proposals suggested by the Boundary Commission for England.
The commission was tasked by Parliament with redrawing the boundaries for general elections, reducing the number of constituencies from 650 to 600.
In the East Midlands, two of the 46 current constituencies will be lost under these proposals, but none in Lincolnshire.
Humberside, which covers North and North-East Lincolnshire, would see a reduction from 10 constituencies to nine.
The main changes across Greater Lincolnshire impact the current Sleaford and North Hykeham constituency, Lincoln and the constituencies in North and North East Lincolnshire. Proposed changes include:
Sleaford and North Hykeham to be renamed Sleaford
North Hykeham and Waddington West moved from Sleaford and North Hykeham into extended Lincoln constituency
Bracebridge Heath and Waddington East moved from Lincoln to Sleaford
Kirkby la Thorpe, Heckington Rural and South Kyme moved from Sleaford to extended Boston and Skegness constituency
Great Grimsby to be split into two constituencies: Great Grimsby North and Barton; Great Grimsby South and Cleethorpes
Brigg and Goole to be renamed Goole and Axholme, consisting of three North Lincolnshire wards including Isle of Axholme
Burton upon Stather and Winterton, and Burringham and Gunness to move from Brigg and Goole to extended Scunthorpe constituency
Grantham and Stamford and Louth and Horncastle to see minor changes to reflect local government boundaries
Gainsborough, and South Holland and the Deepings, to be unchanged
The principle behind the proposals is to create constituencies of a roughly equal size, with similar numbers of electors, while retaining area's distinctive geography and local character.
However, there are doubts that the House of Commons will end up backing the revised proposals which would come into effect in 2022 – the scheduled date of the next general election.
Cat Smith, Labour's shadow deputy leader of the House of Commons, said: "To lose 50 MPs at a time when we are repatriating powers from Brussels, as we leave the European Union, risks leaving the UK government struggling to keep up with the day-to-day requirements of legislation.
"They need to drop their unfair, undemocratic plans, as well as ensuring the review is based on the most up-to-date register, and that there is appropriate flexibility to take into account community ties and geography."
Sam Hartley, secretary to the Boundary Commission for England, said: "We're delighted with the huge number of comments on our initial proposals that we've received from members of the public, many of which contain valuable evidence about people's local communities.
"Based on what people have said to us, we have revised more than half of our initial proposals.
"The new map of the country we publish today is, we think, close to the best set of parliamentary constituencies we can achieve, based on the rules to which we work and the evidence given to us by local citizens.
"But we still want people to tell us what they think of this latest map before we make our final recommendations to Parliament next year. It's so important to have your say in this fundamental democratic exercise."
Residents can now go to the BCE's website to view the new plans that have been published.
All the public comments received during the first two consultations are also published on the website.
Residents across the county have until December 11 to have their say.
Following this third and final consultation, the Boundary Commissioners will consider all the evidence submitted throughout the process.
They will then decide on their final recommendations before submitting them to Parliament in September 2018.