October 5, 2017 10.52 am
This story is over 50 months old
Community ideas event Big Lincoln Soup returns this weekend
Local people will come together in the city this weekend to spark ideas and community-mindedness with their fellow Lincolnites. The Big Lincoln Soup will return to the Lincoln Drill Hall on Saturday, October 7 from 11.30am to 1.30pm. The event is designed to inspire projects to make a difference in the community. People with ideas…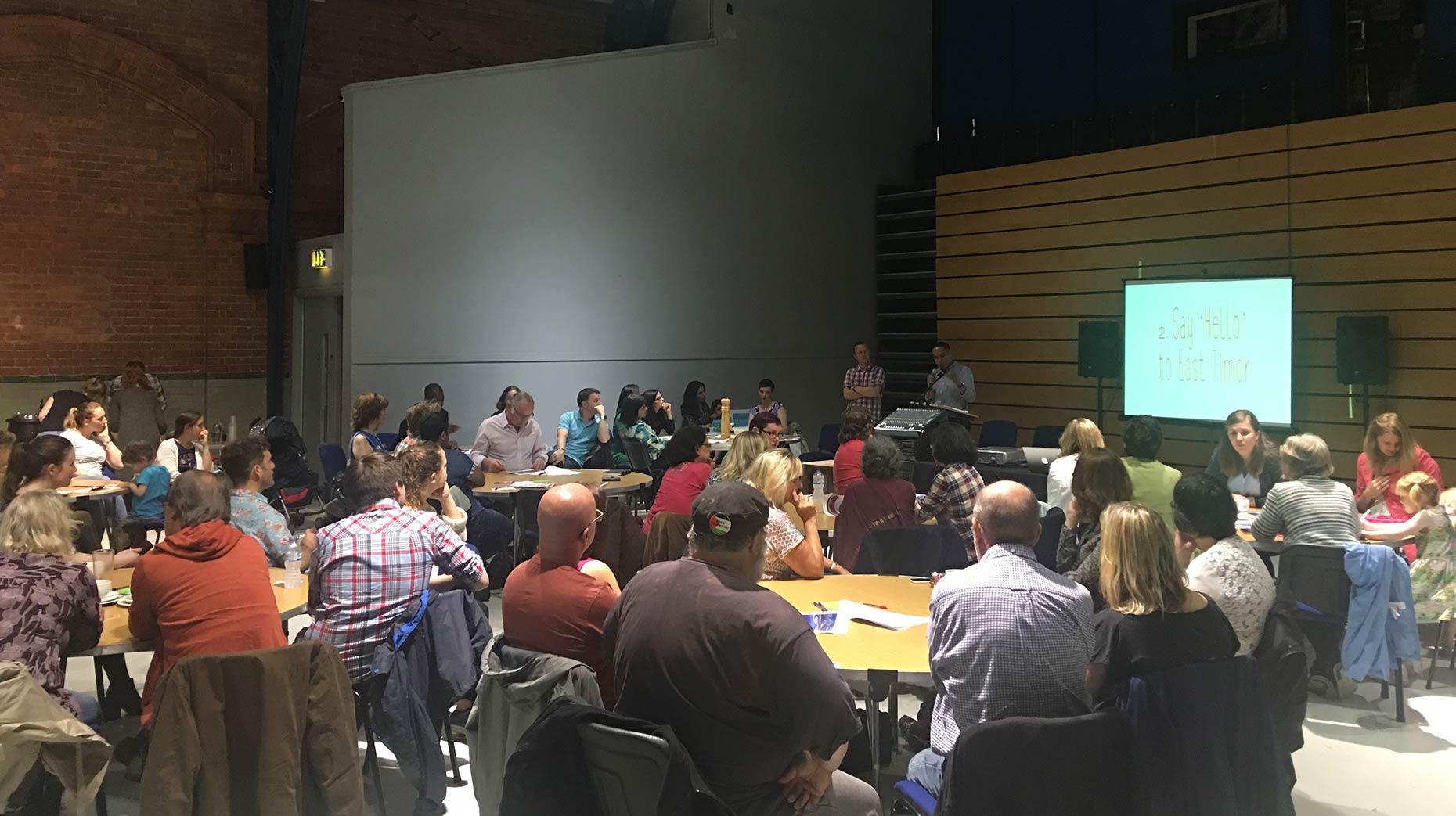 Local people will come together in the city this weekend to spark ideas and community-mindedness with their fellow Lincolnites.
The Big Lincoln Soup will return to the Lincoln Drill Hall on Saturday, October 7 from 11.30am to 1.30pm.
The event is designed to inspire projects to make a difference in the community. People with ideas can make a pitch for the investment of all the ticket money raised on the day to help turn their plans into a reality.
Members of the public can buy tickets for a soup lunch at the Drill Hall, during which invited individuals or groups will pitch their ideas.
The audience will then discuss the ideas over lunch and cast their votes for the project they'd most like to invest in.
Pitches will be a maximum of five minutes long and up to five questions will be taken from the audience.
Organised by CompassionateLincoln, this is the third in a series of similar events that seek to support local people in having the resources and confidence to make a difference in their community.
Charlie Kemp, from community group Compassionate Lincoln said: "We know that there are lots of people in the city with great ideas for ways in which things could be made better for local communities so the aim of The Big Lincoln Soup is to encourage and celebrate those ideas and turn them into reality! The ideas we receive are really varied – there are so many ways to make a difference."
The audience will also hear from the winners of the last Big Lincoln Soup – a group from the Moorland area who won an investment of £250 to brighten up the local area with community gardening interventions.
To ensure that all ticket money goes directly to support the selected project, lunch will be sponsored by Cafe Shanti, based on Clasketgate in Lincoln. Other sponsors of the event are Lincoln Drill Hall and OpenPlan, a locally-based placemaking studio.
People wishing to book tickets to attend the event and support the ideas presented can do so through the Lincoln Drill Hall Box Office here  or by calling 01522 873894.
Tickets are £5 each and this includes lunch. All ages are welcome.