October 23, 2017 12.11 pm
This story is over 50 months old
"A disgrace": Lincolnshire NHS trusts criticised for disabled parking charges
Two Lincolnshire NHS Trusts have been shamed for charging disabled people to park at their sites, but bosses have argued the income is needed to cover the cost of facilities. United Lincolnshire Hospitals Trust (ULHT), which runs hospitals across Lincolnshire and mental health and learning disabilities organisation Lincolnshire Partnership Foundation Trust (LPFT) were among those…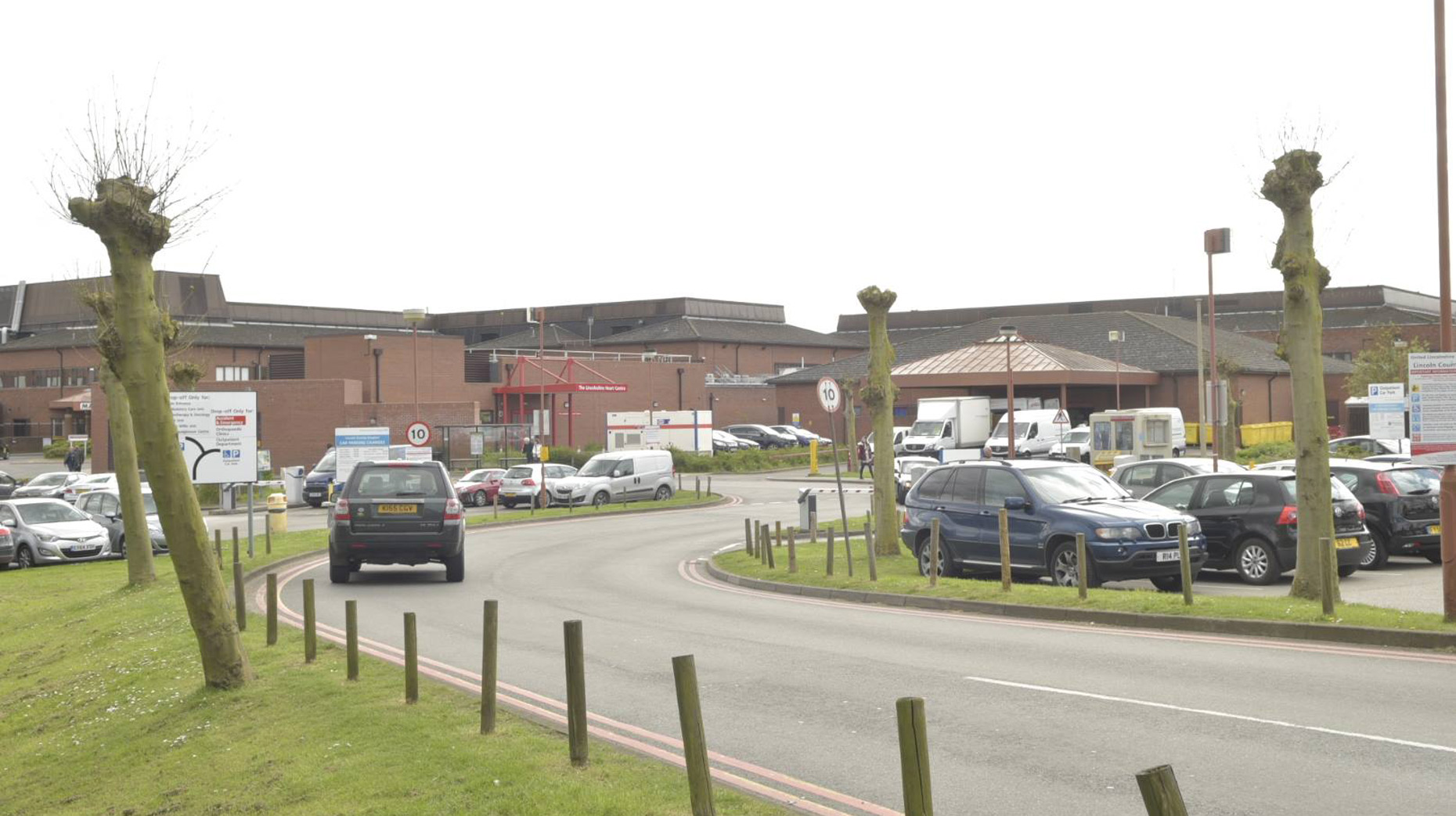 Two Lincolnshire NHS Trusts have been shamed for charging disabled people to park at their sites, but bosses have argued the income is needed to cover the cost of facilities.
United Lincolnshire Hospitals Trust (ULHT), which runs hospitals across Lincolnshire and mental health and learning disabilities organisation Lincolnshire Partnership Foundation Trust (LPFT) were among those criticised by the Labour Party for the charges.
LPFT added that its two sites listed as charging for disabled parking are managed and implemented by ULHT.
A total of 1213 sites provided details as part of the annual Estates Return Information Collection for the year 2016/17.
Blue Badge holders are charged for parking at 139 (11.5%) of all hospital sites. This is a slight increase in the number of sites charging over the two pervious years.
ULHT was noted as charging for disabled parking at its three hospital sites in the county – Lincoln, Boston and Grantham.
The average fee charged per hour for all visitors, including those with Blue Badges, was £1.13.
Two Lincolnshire Partnership NHS Foundation Trust sites (managed by ULHT) charged an average fee of 85p per hour, according to the data.
Financial crisis
Figures have been compiled by the Labour Party. They noted that Health Secretary Jeremy Hunt himself had previously described the charges as a "stealth tax off the vulnerable".
Justine Madders, Labour's Shadow Health Minister, said: "It is a disgrace that Jeremy Hunt has done nothing to tackle parking charges for disabled people, despite acknowledging himself that they are unfair.
"Disabled people often have no choice but to drive to hospital, and it's wrong to target them with parking fees.
"The truth is hospitals are being forced to introduce or increase parking charges because they are desperately short of cash. This Government has caused a financial crisis in the NHS, and disabled people are paying the price."
Difficult choices
A ULHT spokesperson said: "We introduced a concessionary car parking charge of £1.50 per day for blue badge holders in December 2014.
"This brought us in line with over 130 other NHS organisations nationwide and complies with current Department of Health guidance.
"The trust income from car parks covers the cost of providing the facilities including maintenance and security, barriers and ticket machines, administration for car parks, capital investments, rates, lighting, CCTV etc.
"We endeavour to keep our charges as low as possible at all times, however we had to make the difficult choice to introduce these charges rather than reducing services closer to direct patient care.
"Free parking is still be available for the following patients:
Oncology patients receiving regular treatment
Collection of prescriptions and hearing aid batteries
Parents attending to support child needs in the Special Care Baby Unit
Clergy visiting parishioners
Following bereavement
Adults accompanying children for emergency treatment
"Concessions for outpatients in receipt of certain benefits are available and regular users can obtain discounted tickets."
Ian Jerams, Director of Operations at Lincolnshire Partnership NHS Foundation Trust said: "Parking is not chargeable on any LPFT owned locations. However where we provide services on other sites parking charges can be applied by the owner."