October 27, 2017 10.03 am
This story is over 50 months old
'He clearly doesn't value his life!' Biker misses lorry by inches after overtaking on bend
A dangerous overtake.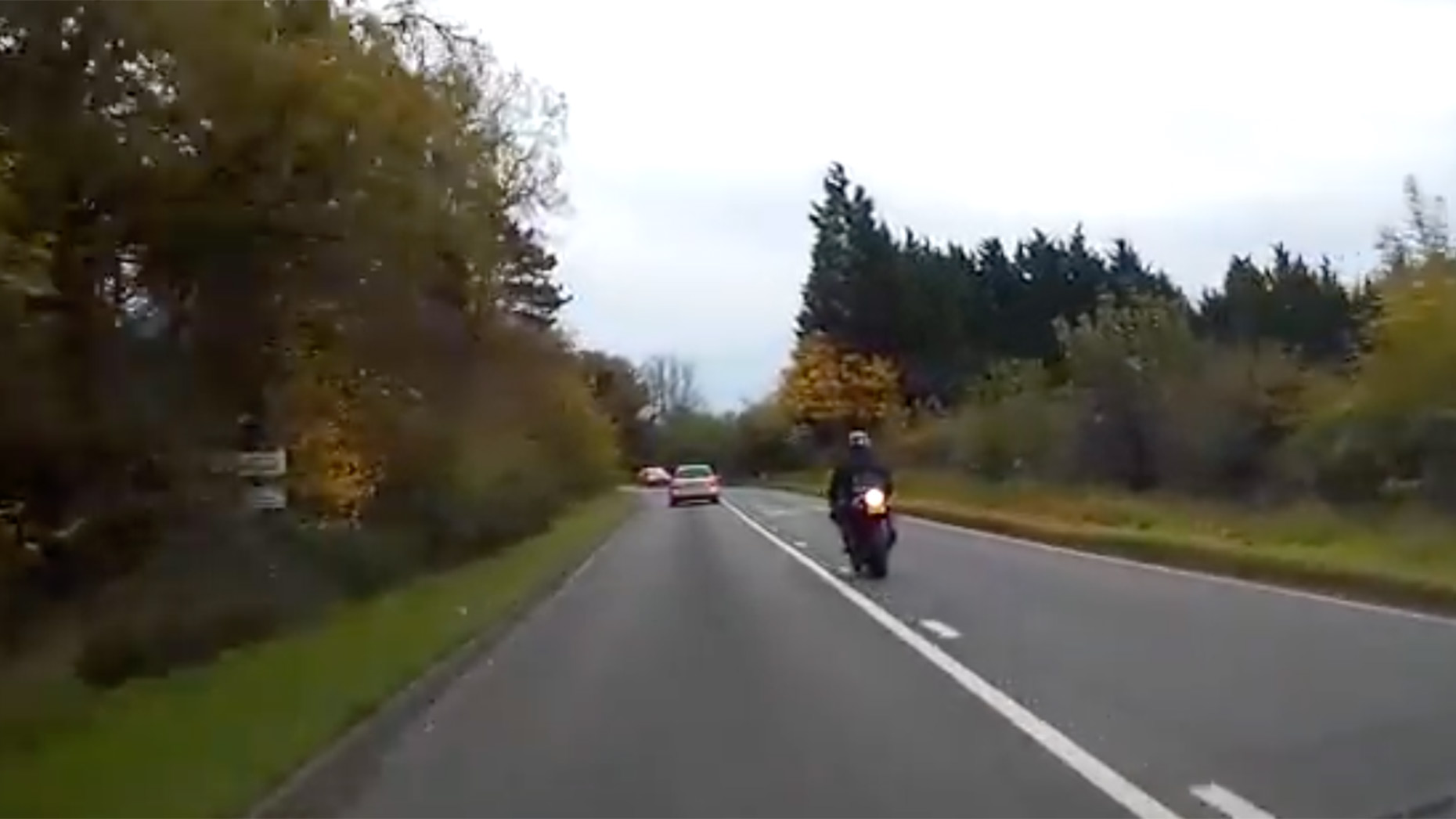 A shocked motorist has condemned the actions of a biker who recklessly overtook a car on a blind bend, just avoiding a head-on crash with a lorry.
Dashcam footage recorded by Chris Howell in the early evening of October 24 shows a motorbike speed past him on the A16, a mile or two north of Louth.
As the motorcycle and Chris approach the turn for Cordeaux's Corner, the biker risks a dangerous overtake of another car on the bend, narrowly missing an oncoming lorry travelling in the opposite direction.
Afterwards, Chris posted the footage on Facebook, as well as sharing it in the comments on a separate story on Lincolnshire Reporter.
He said: "Pretty tame compared to what I caught the other day near Louth.
"Some biker clearly doesn't value his life!"