October 5, 2017 1.38 pm
This story is over 73 months old
'It's going to be our biggest panto ever': Lincoln Drill Hall launches 10th anniversary show
The pantomime will run from December 8 to January 2.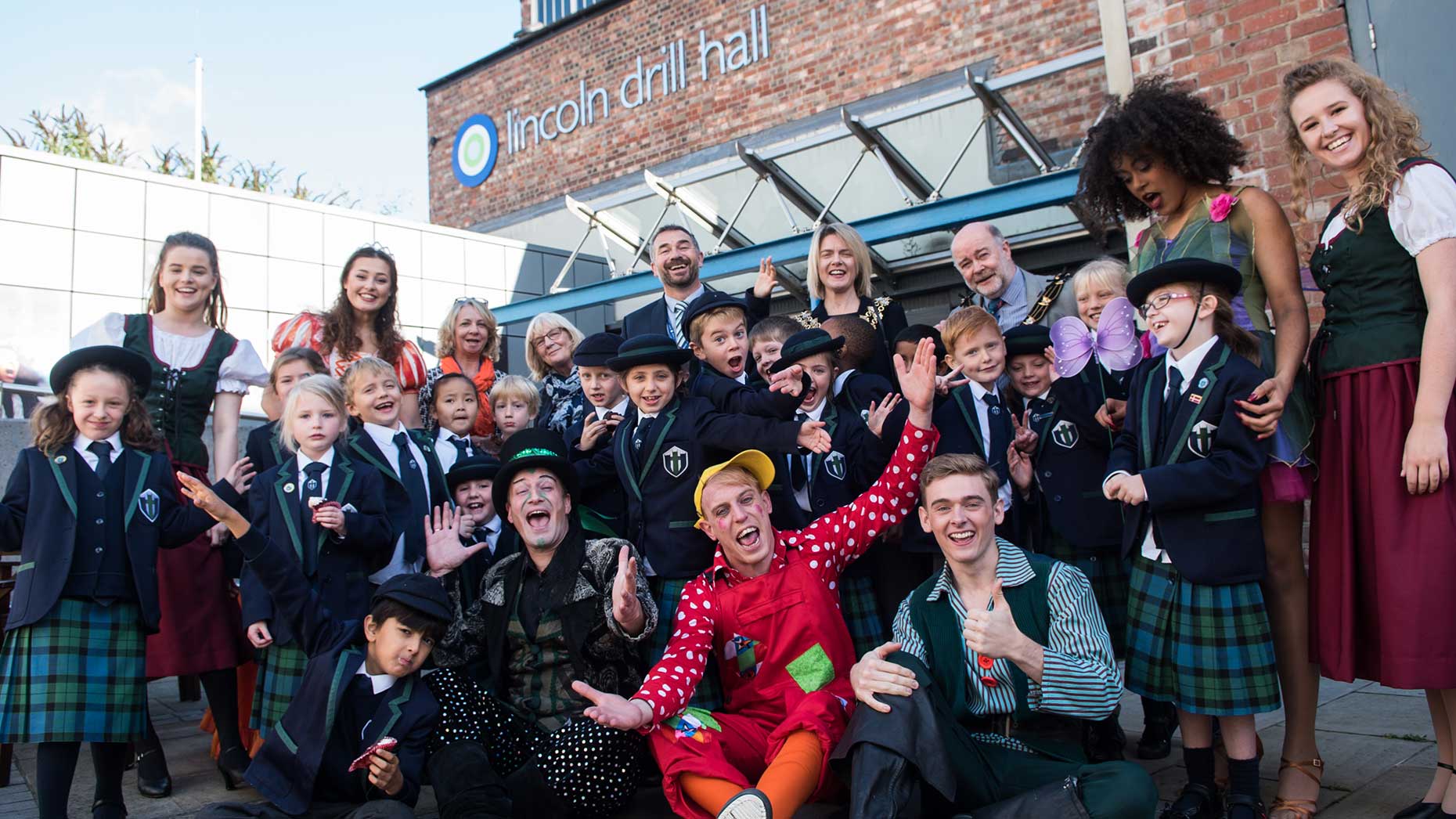 Lincoln Drill Hall will celebrate its 10th pantomime anniversary with Jack and the Beanstalk this festive period.
Year 3 students from Lincoln Minster School were joined by the Mayor and Sheriff of Lincoln to see a special glimpse of the show that runs from December 8 to January 2.
The pantomime will once again be produced by Jamie Marcus Productions and Julie Fox has written the script, with James Campbell and Ian Jervis returning for the shows.
Speaking to The Lincolnite, producer Jamie Marcus said: "This is going to be our biggest and best panto ever as it's our 10-year anniversary.
"We started with Cinderella back in 2007, and the panto has just grown and grown each year.
"Jack and the Beanstalk is a great title, we're having a 12 to 15 foot animatronic giant built, the beanstalk is massive and fantastic to look at, and there is one other element that I can't say too much about, but it's a flying element and it's going to be incredible."
Script writer Julie also can't wait for the shows to begin, she told The Lincolnite: "This is going to be great, because we've never done a Jack and the Beanstalk before, unlike the others we have previously done at the Drill Hall.
"The very first year my me and my husband were both in the pantomime, so it's great to reach this stage with it having gone so well."
21-year-old Luke Haywood, who will be playing Jack, appeared in the ensemble in last year's Beauty and the Beast show, said: "I'm really looking forward to the pantomime this year, I was here last year in the ensemble.
"We've got a great cast and I've never done Jack and the Beanstalk as well, it's going to be crazy fun.
"To be able to play one of the main parts this year is just amazing, I'm really thankful for the opportunity and just to be on that stage leading the cast here it will be a great honour."
Tickets are priced from £13 and are on sale now from Lincoln Drill Hall website.