October 16, 2017 11.16 am
This story is over 50 months old
Lincoln school honours remarkable students with new study rooms
Four students who overcame adversity have been honoured at a Welton village school by having new study rooms named after them. The brand new £450,000 curriculum enhancement suite at William Farr C of E Academy will allow staff to provide extra personal support to pupils. Staff decided it was a fantastic opportunity to pay tribute…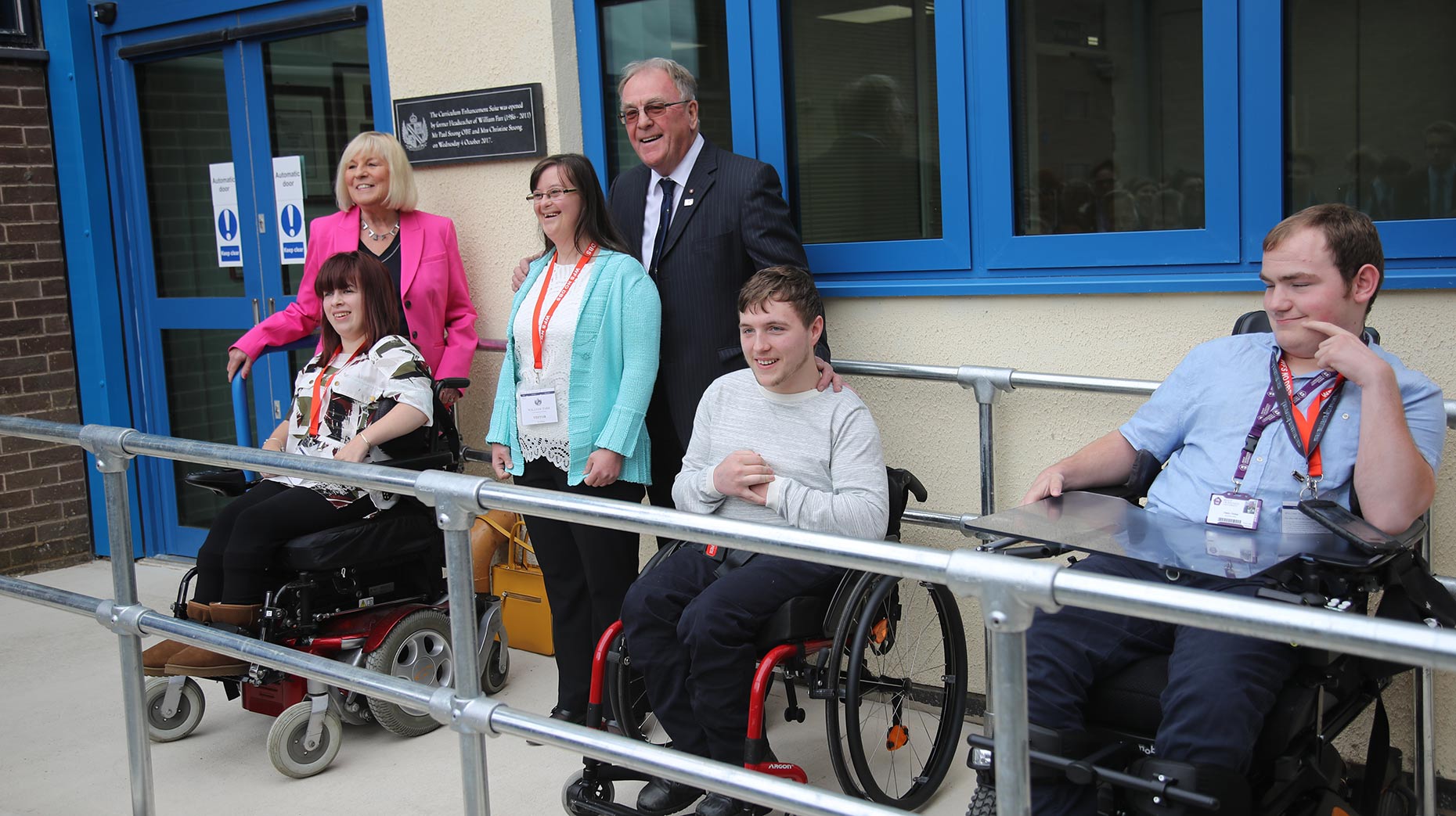 Four students who overcame adversity have been honoured at a Welton village school by having new study rooms named after them.
The brand new £450,000 curriculum enhancement suite at William Farr C of E Academy will allow staff to provide extra personal support to pupils.
Staff decided it was a fantastic opportunity to pay tribute to current and former pupils who have overcome their own adversity to succeed.
The four dedicated study rooms within the new building are:
The Picker room – named in honour of Owen Picker who attended the school between 2010 and 2017. He was passionate about "inclusion" for special needs pupils and helped the senior team improve access around the school for wheel-chair users.

The Howard Room – named in honour of Ollie Howard who still attends the school. Teachers said his determination to succeed is second to none.

The Cawley Room – named in honour of Suzanne Cawley who always gave 100% effort in tasks undertaken. Whether it be academic or gaining life skills.

The Tolley Room – named in honour of Josephine Tolley who attended the school between 2005 and 2011.
The new suite was opened by former headteacher Paul Strong, who led the school for 25 years, in front of a crowd of pupils, governors and invited guests – including the honoured pupils and their families.
He said: "The school has always had a dynamic and positive attitude that means it has always pushed to do everything better, to move forward, and has succeeded in doing so.
Headteacher Andy Stones added: "We work hard to foster a culture in which staff and pupils work together to achieve our potential and these remarkable students embody that spirit.
"They are all a great example of how determination and commitment can overcome obstacles and all of them did so whilst showing amazing passion for helping others.
"All four pupils always had a smile on their face and helped us put a smile on ours. Each and every one of them should be immensely proud of their achievements, and we are honoured to be able to recognize them."