October 30, 2017 11.35 am
This story is over 50 months old
Making a splash: Couple open new hydrotherapy centre in Lincoln
The new centre has officially opened.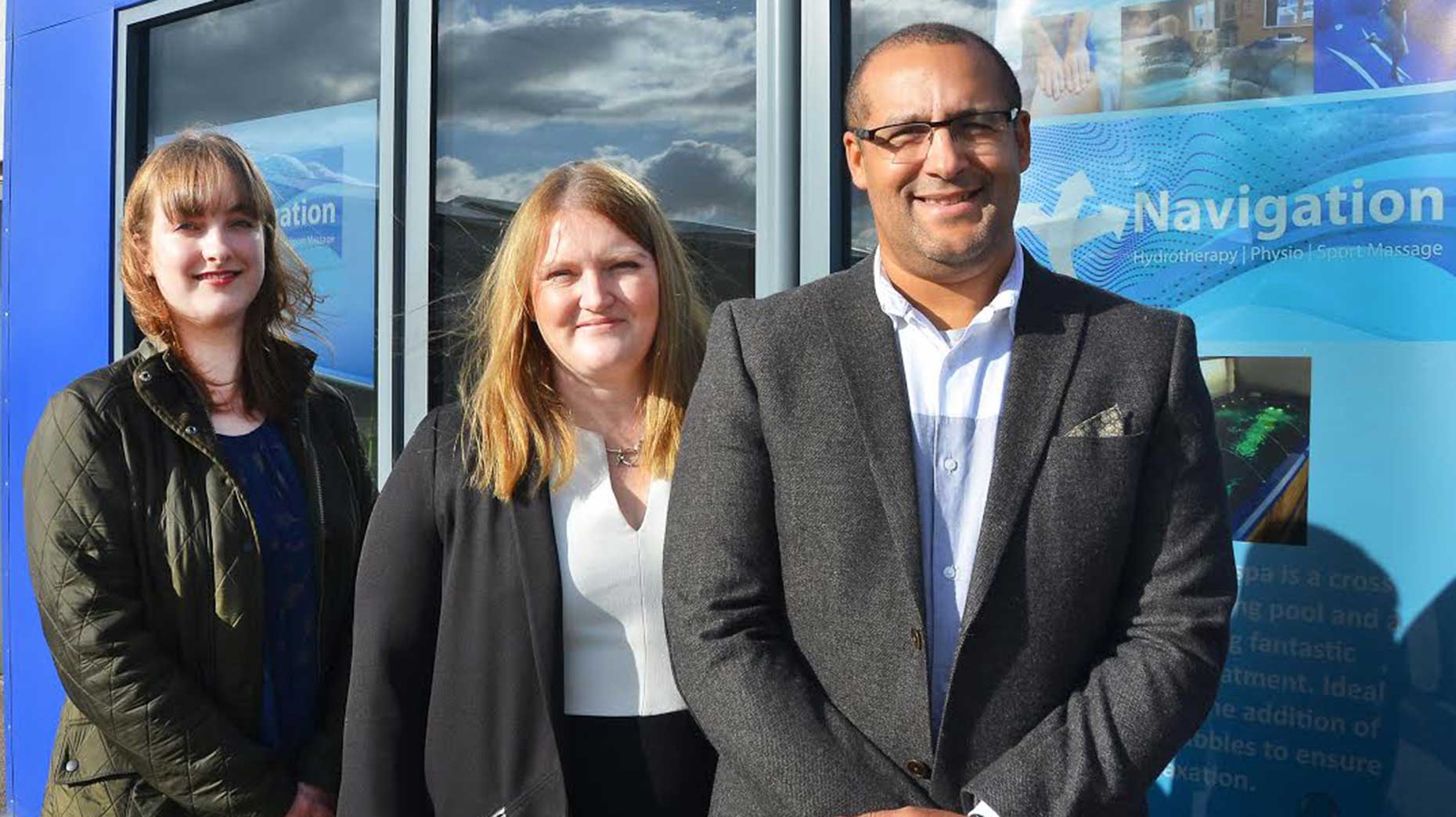 A Lincoln couple have expanded their business by opening a new hydrotherapy centre in the city.
Sarah and Aldrin Caines, who are the brains behind Navigation Support & Care Services, opened the doors on their newest venture, Navigation Hydrotherapy on Monday, October 30.
It is based in a large industrial unit in Sadler Court, off Sadler Road, which was leased to the couple by chartered surveyor Banks Long & Co.
Sarah and Aldrin launched their care business in 2011 and its day centre and head office is based at the Carlton Centre.
Since then, their business has grown, employing 80 people, offering supported living in the community for people with physical and mental difficulties.
Sarah said: "We decided to invest in offering people hydrotherapy, as well as physio, sports massage, and other wellbeing services, because we saw a clear gap for these in the local market.
"We have spoken with the NHS and we hope to offer services with them very soon.
"We quickly realised that water-based therapies would not only help many of our own clients but they could also be offered privately to people who are having trouble finding services in other parts of the East Midlands."
Aldrin added: "Our new facilities feature a 17 foot swim spa, which is a cross between a swimming pool and a hot tub.
"As well as offering hydrotherapy treatment, we are also offering physio, sports massage and other complementary therapies to both our own clients and people who book private sessions."
Banks Long & Co trainee surveyor Emily Funnell said: "Having assisted Sarah and Aldrin in the past with their commercial property needs, we were delighted to handle the leasing of their latest premises in Sadler Court."