Patients at odds over Lincoln hospital disabled parking charges
Local residents and NHS patients are clashing over claims that local hospitals should scrap parking charges for disabled people. As reported previously, the Labour Party today attacked NHS trusts that charge Blue Badge holders to park at their sites. Shadow Health Minister Justine Madders labelled the charges "a disgrace", stating disabled people often have no…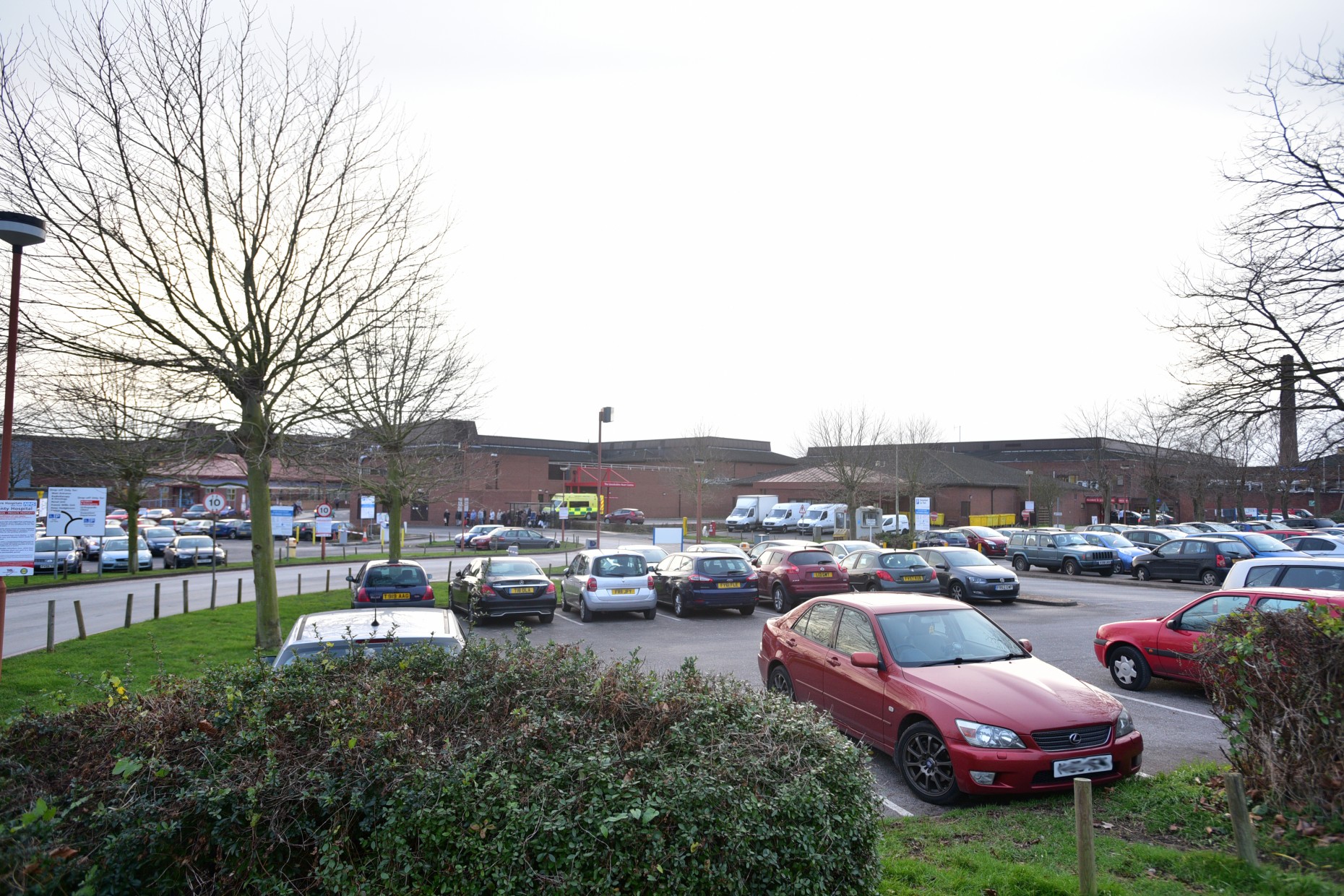 Local residents and NHS patients are clashing over claims that local hospitals should scrap parking charges for disabled people.
As reported previously, the Labour Party today attacked NHS trusts that charge Blue Badge holders to park at their sites.
Shadow Health Minister Justine Madders labelled the charges "a disgrace", stating disabled people often have no choice but to drive to hospital.
United Lincolnshire Hospitals Trust's Lincoln, Grantham and Boston sites were among the 11.5% found to be imposing fees on all patients.
ULHT argued that the concessionary car parking charge of £1.50 per day, introduced in 2014, was required to maintain services such as security, barriers, ticket machines and lighting.
The story first published on The Lincolnite received a wave of responses – but not all agreed that the charges and disabled parking arrangements at Lincoln County Hospital were fair:
Discrimination?
Lincoln resident John Hauton told reporters that he and his wife, who are both disabled, travel to Lincoln County Hospital several times each month.
He said: "For me there is a lot more to the problem of hospital parking for disabled people. I would be happy to pay for parking, but the bigger issue is there are very rarely any spaces available to us in the first place.
"There have been occasions when we have made the journey to Lincoln County only to find there are no spaces. So we have had to cancel our appointment altogether and go home. Then that messes everyone else up too.
"My wife has severe mobility issues, so we cannot park far away from the hospital doors.
"Last time we went there were actually porta-cabins taking up the disabled parking spaces.
"If I had £5 for every time the spaces were full of cars without blue badges I'd be a very rich man."
John broke his back a number of years ago and his wife also suffered severe injuries as a result of a car crash. John's hospital trips increased after he was diagnosed with bladder cancer and went into septic shock three years ago.
"We don't even bother driving ourselves now," he added. "We take a taxi to the hospital, which costs about £15 a time from our home.
"I feel like people, including the trust, don't understand what it's like to be disabled and they are discriminating against people by not providing adequate facilities."
Allison Wilkes said: "We already pay for a blue badge. It's not fair when you have a lot of appointments at the hospital."
Steve Adamson said on social media: "A number of disabled people have to spend a disproportionate amount of time in NHS facilities due to their disability. As with anyone requiring ongoing treatment, the NHS should have a sliding scale of payment."
The Disabled in Lincoln group also commented on The Lincolnite's story: "People don't choose to be disabled. Many have unseen conditions, are heavily medicated which often causes as many problems as it solves, in pain, constantly judged for something they have no control over even by other disabled people who think they're disability is more important or is somehow equally meaning if they can you can."
"Why shouldn't you pay?"
Some readers took the stance that all patients, or none, should pay a fee. Dom Desforges said in reaction to the story: "If you're taking up a parking space, why shouldn't you pay just because you are disabled? You already get priority parking."
Emma Louise, who said she was a mother of a disabled child, agreed, She said: "Yes, they should [pay] and that's coming from the mother of a disabled child.
"That's what the benefit system is for and whilst I appreciate that they may have to visit hospitals regularly, there are other people who do not come into the disabled category but have to visit far more regularly and they have to pay full whack. The whole system needs to be made fairer."
William Witson added: "I am a blue badge holder if am honest I wouldn't park at the hospital full stop.
"If your disabled like me and your on PIP ect the you can get a bus pass. If I needed to go to the hospital I would just take the bus because it's free and you wouldn't have to park at the hospital. Should they pay am not sure can agree on both sides but bus for me."