October 20, 2017 10.25 am
This story is over 50 months old
Streetlights, parking, environment: New Lincoln Labour city councillor outlines her key priorities
"My focus is now on delivering for my residents."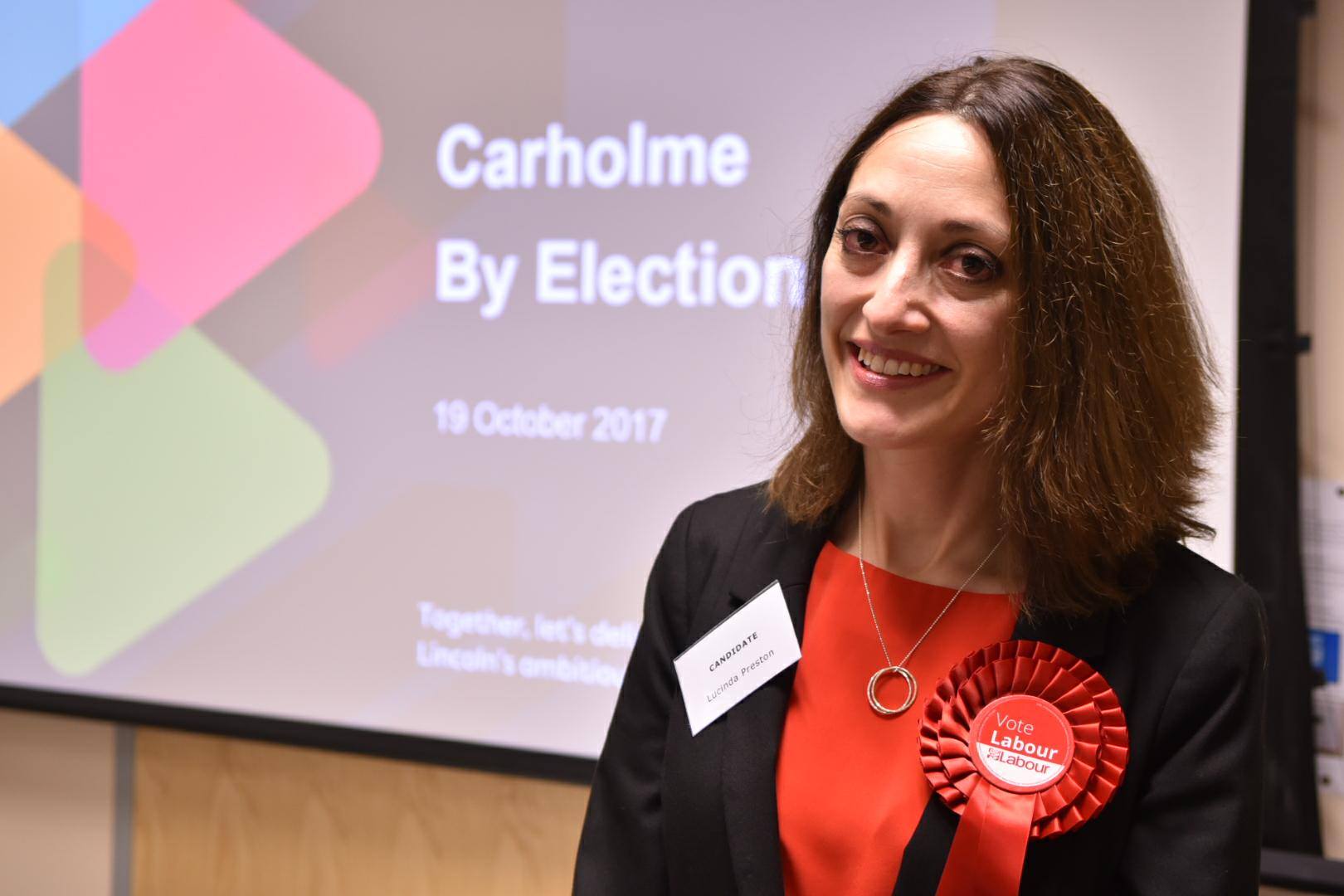 New Lincoln city councillor Lucinda Preston has said that fighting the county council's controversial policy on street lights and supporting residents opposed to the Veolia waste transfer site are high on her agenda following her election victory.
The teacher and Labour Party candidate secured 922 votes in the Carholme ward by-election held on Thursday, October 19, comfortably holding off the challenge from the Conservatives, Liberal Democrats and Greens.
Speaking to The Lincolnite on the morning after her election victory, a very happy Councillor Preston said that she was now solely focused on delivering for her residents.
She said: "I'm delighted with the result and it's testament to the hard work of the current Labour councillor who have worked very hard alongside our community.
"My focus is now on delivering for my residents.
"On the doorstep, people kept mentioning to me the problem of streetlights, which of course is under the remit of the Conservative-dominated Lincolnshire County Council.
"One woman was particularly upset and literally cried to me saying how scared she was going out to work in the dark each morning.
"This is not acceptable."
Councillor Preston also confirmed that she would be looking at improving the notoriously challenging parking situation in the ward, and said she would be supporting residents on environmental matters, such as in opposing the proposed Veolia waste facility on Long Leys Road.
She added that she would look to build on work in the area to do with the arts, and focus on fostering an even greater sense of community spirit.
One of the first people to congratulate the new city councillor was her predecessor, the Lincoln MP Karen Lee.
Councillor Preston added: "Karen has been in touch to congratulate me. They are certainly big shoes to fill but I suppose with Karen, Carholme's loss is Lincoln's gain.
"Carholme is such a wonderful community and I am so proud and privileged to represent the area where I live."
Labour currently has overall control of the council with 26 out of 33 councillors.
The Conservatives have six councillors and there is one Independent.
Below are the results in full:
Lucinda Preston (Labour) –  922 votes
Kateryna Salvador (Conservative) – 368 votes
Ben Loryman (Green) – 83 votes
James Brown (Liberal Democrat) – 82 votes