October 2, 2017 12.25 pm
This story is over 50 months old
Watch: Lincoln residents baffled by High Street footbridge closure
Restrictions will be ongoing for the next two months.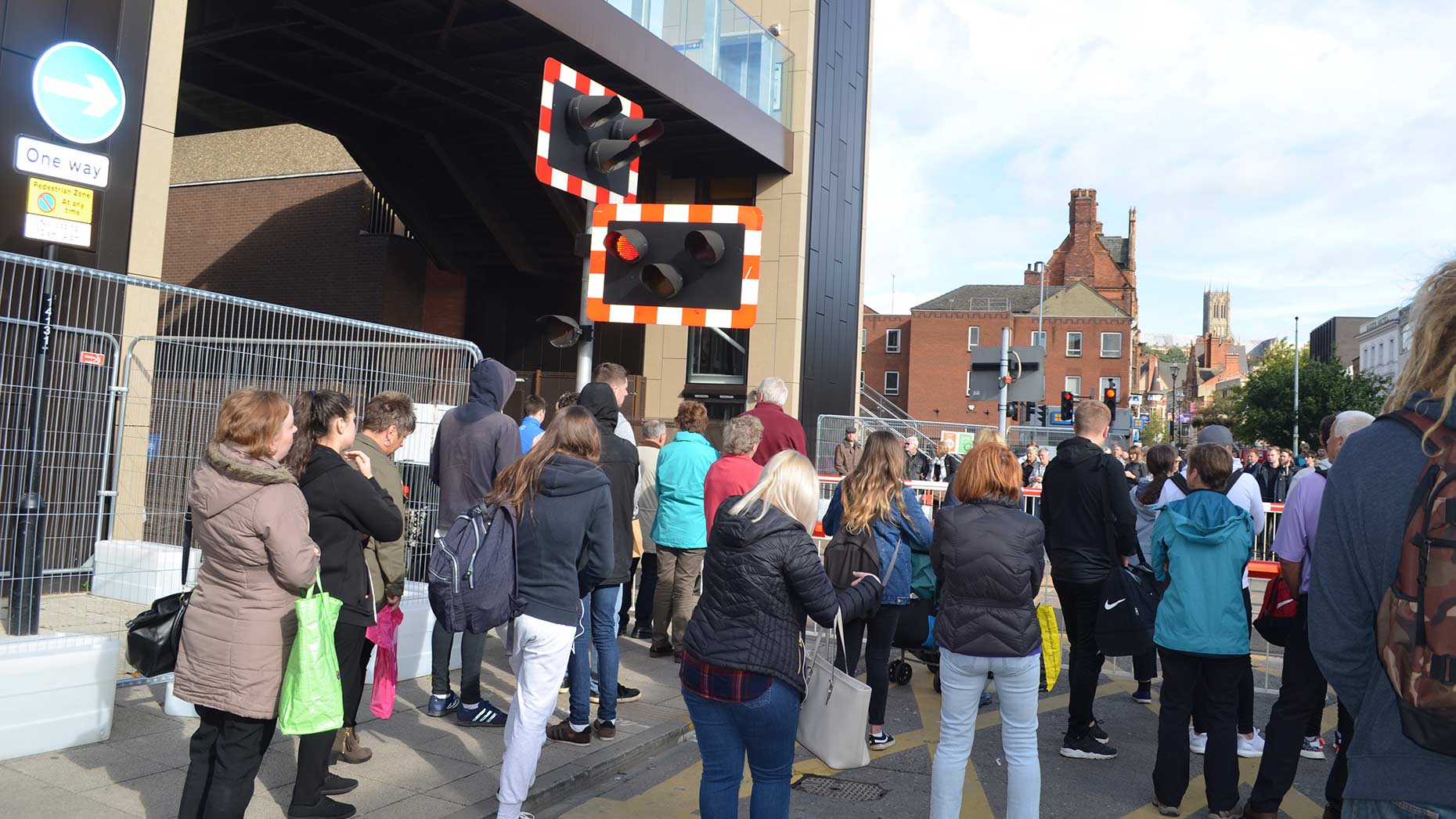 The Lincoln High Street footbridge was closed to pedestrians yesterday (Sunday, October 1) as repairs are taking place for the next two months.
The £12 million footbridge opened in June 2016, however two months later it was already temporarily closed for repairs.
Then on September 22 Network Rail said that the bridge will close again for two months for more repairs, however the lift will remain operational.
A Network Rail spokesperson, said: "As we have previously said, we are not happy with the finish of the bridge, which is why we are carrying out further work to the structure. We are committed to bring it up to the standard which the people of Lincoln deserve."
The Lincolnite went to the crossing earlier today (October 2) to talk to residents about what they thought about the bridge closing again, so soon since it first opened.
73-year-old Alan Foster said the bridge was "a waste of money in the first place," and believes "nobody uses it."
"I think it's a shame because a lot of people do use it, although the steps are rather steep," said Robert Gregory, 67.
Zak Shaw, 19, said: "Building it was a good idea, but I have bad knees so I struggle to get up there so I don't use it very often."
"I like going over the footbridge, especially if you've got to wait five or ten minutes for the train just to come through,"said Abbie Bembridge, 19.
The surface of the level crossing itself is also being renewed over the weekends of:
October 7-8
October 21 – 22
November 4-5
Pedestrians and cyclists will still be able to use the level crossing throughout the work.