October 24, 2017 5.15 pm
This story is over 73 months old
Watch: New 600 tonne Lincoln rail bridge assembled in 72 hours
A new 600 tonne Spalding to Lincoln rail bridge has been officially opened as work continues on the new Eastern Bypass. Expected to be complete by October 2019, the Lincoln Eastern Bypass is a 7.5km single carriageway that is costing around £99 million and will run from the A15 Sleaford Road roundabout to the A158…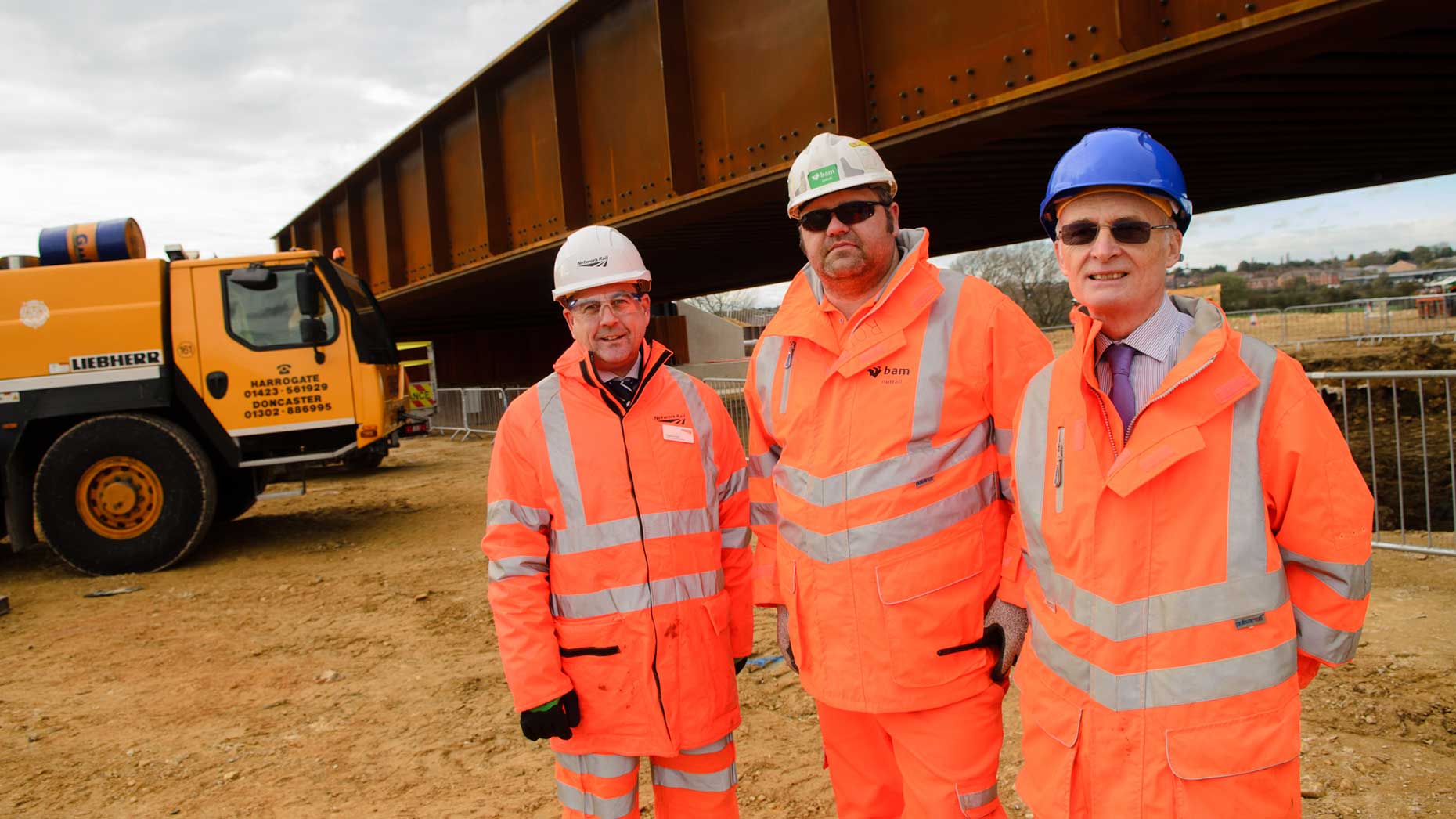 A new 600 tonne Spalding to Lincoln rail bridge has been officially opened as work continues on the new Eastern Bypass.
Expected to be complete by October 2019, the Lincoln Eastern Bypass is a 7.5km single carriageway that is costing around £99 million and will run from the A15 Sleaford Road roundabout to the A158 Wragby Road roundabout.
As part of the work, the rail tracks were disassembled and reassembled to allow a hydraulic skidding system to push the bridge into its final position, where it will support the Lincoln to Spalding rail line.
The bridge, which was assembled in 72 hours, will now allow the bypass to be built under it.
The first trains to use the bridge were on the track on Tuesday, October 24.
Major Scheme and Design Commissioner at Lincolnshire County Council, David Walton, said: "This is the early stages and [Bam Nuttall] has delivered this critical piece of bridge over the weekend, which will allow us to put the road under the railway and deliver the rest of the scheme.
Stephen Hird, Route Enhancements Manager at Network Rail, said: "We have been really pleased and this has been a project we have been working on for around two years now.
"We had a critical time to deliver this bridge and we delivered it this morning and handed the railways back on time with a safe site."
All of the bridge sections, including two 107-tonne steel beams, were manufactured by Cleveland Bridge in Darlington
The bridge deck is 40.5m long – just under half the height of Lincoln Cathedral if stood on its end
The bridge was assembled using 750-tonne and 200-tonne cranes to lift each section into place
The bridge deck is constructed using weathering steel, which minimises future maintenance requirements
A total of 106,000 hours have been spent on the rail bridge project to date, including the manufacture of the bridge deck and all of its component parts