'Coventry are a top team at this level': Cowley reflects on Lincoln City defeat to Sky Blues
"We did really, really well in the first half, but I thought we could have been better in the second half."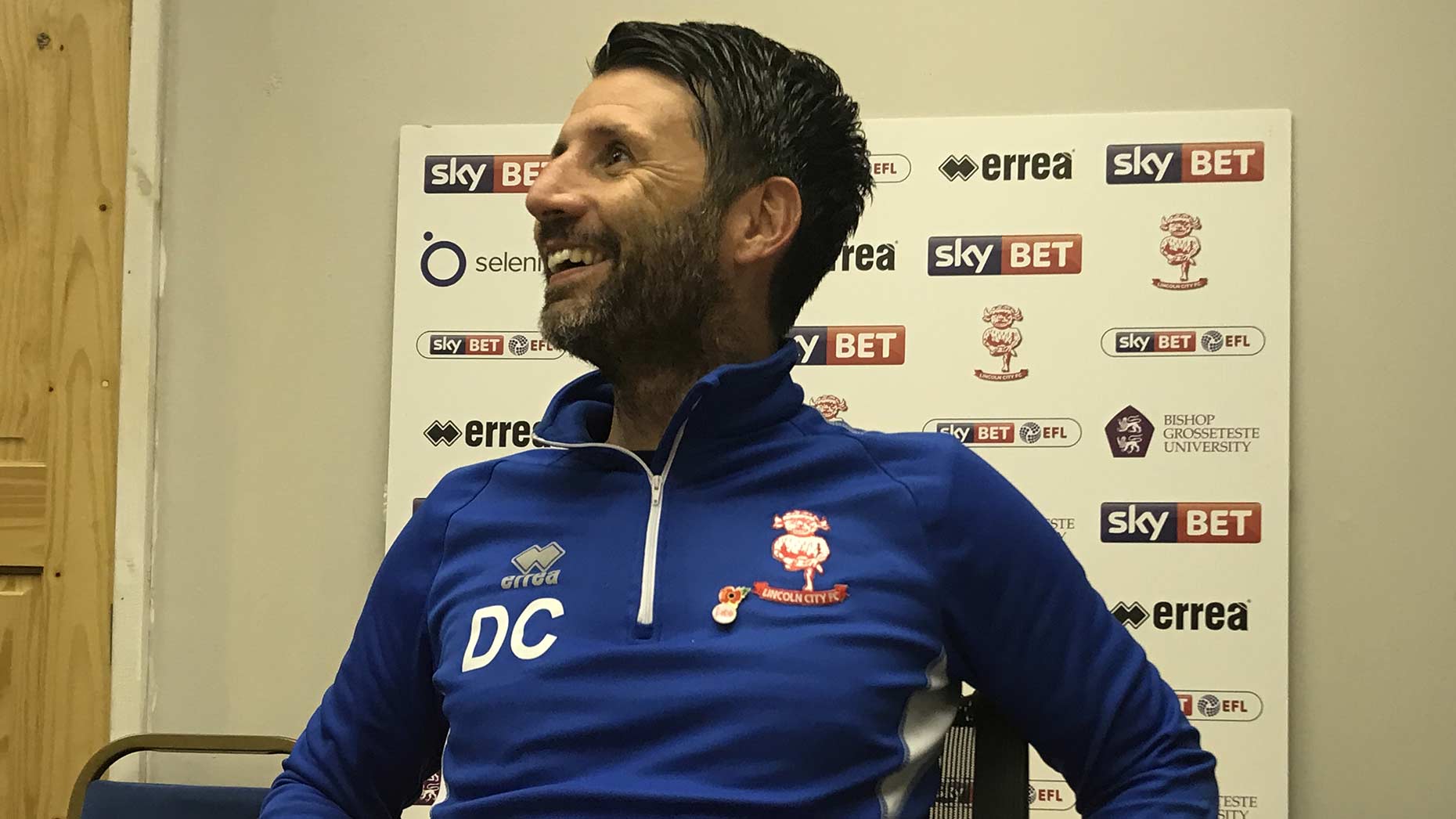 Lincoln City manager Danny Cowley has heaped praise on Coventry City following their performance on Saturday afternoon, claiming they are one of the best teams in the league.
The Imps were unable to hold onto their 1-0 first half lead as the visitors who have the best defensive record in the league fought back to win 2-1 at a sold-out Sincil Bank.
Cowley said: "The Coventry game was a really good advert for League Two football, I thought it was an excellent game and I was really pleased with how we played in the first half and our best performance at Sincil Bank for a while.
"I think it's the first time that we've played one of the top teams and they played at their best and in the second half they took the game away from us.
"We did really, really well in the first half, but I thought we could have been better in the second half.
"You saw two things on Saturday, one that is a top, top team at this level and another one that is still learning and finding its way at this level, with the latter being us.
In his pre-match press conference for tomorrow's trip to Colchester United, Cowley admitted he spent most of yesterday (November 20) analysing his team's performance.
"There's no doubt that a lot of Lincoln people would've left the game frustrated, like me, Nicky and the rest of the team did.
"We want to win every game, but when we don't it hurts, you can either sulk about it or you find a way that it doesn't happen again in the future."
Cowley also pointed out that of the 16 teams promoted across the top five tiers of English football this season, only Sheffield United in the Championship have a better games to points ratio.
"There were 16 clubs promoted last year, there's only one in Sheffield United that have a better points per game record than us.
"Everyone tells me how good Huddersfield United, Newcastle United and Brighton & Hove Albion are doing and yet games to points we're in a better position than them."
The Imps have so far won five of their six Tuesday night games in all competitions and Cowley said: "I've got a good record as a manager on a Tuesday night and long may it continue."