Lincoln schoolchildren remember the fallen at International Bomber Command memorial
Children from seven local primary schools today joined the International Bomber Command Centre (IBCC) team for the annual children's Remembrance Day service. Over 250 children took part in the service on Friday, November 10, and ended the event by laying poppies by the Walls of Names. It was also announced today that the creator of the…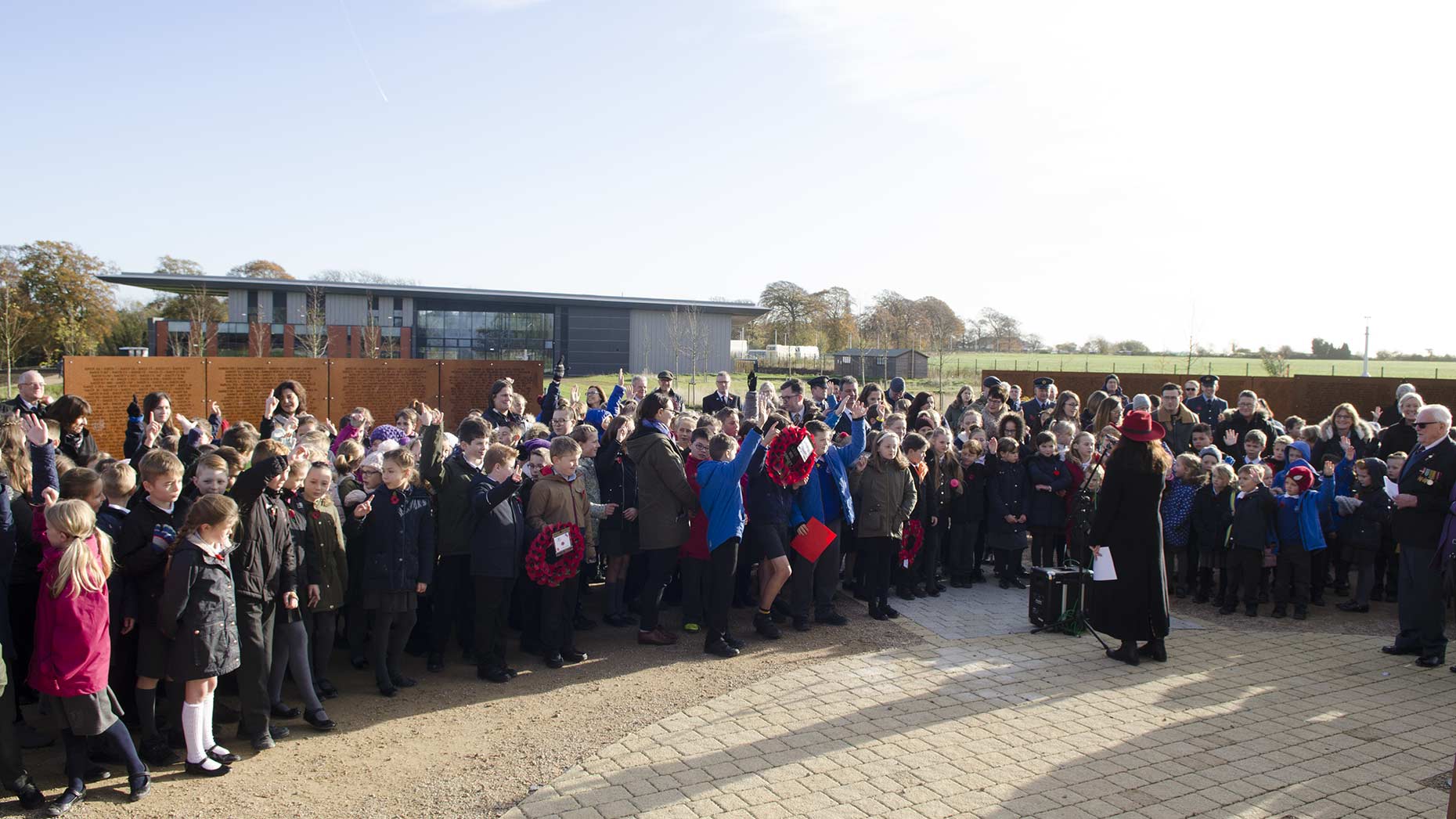 Children from seven local primary schools today joined the International Bomber Command Centre (IBCC) team for the annual children's Remembrance Day service.
Over 250 children took part in the service on Friday, November 10, and ended the event by laying poppies by the Walls of Names.
It was also announced today that the creator of the project, Tony Worth, has passed away, making the ceremony itself even more emotional.
During the last two years the IBCC has been working with 80 volunteers to create a series of biographies of those named on the walls.
Each A4 sheet contains a picture, brief history and the panel number on which the individual's name appears.
These biographies have been designed to help provide the children with an understanding of whom they are marking, bringing these young men and women to life.
This year the schools' travel is being supported through the Aviation Heritage Lincolnshire Schools programme enabling the schools to cover all transport costs.
On Sunday, November 12 the centre will also be holding an open day incorporating a Service of Remembrance.
Visitors to this event are asked to bring along any old pound coins they may have to help the team to build a 'runway of gold' between the Chadwick Centre and the Spire, raising the final funds needed to complete the centre ahead of the opening in January.
To find out more about the project, donate or volunteer click or tap here.