November 16, 2017 4.52 pm
This story is over 72 months old
Queen stops off in Lincolnshire on way back from royal visit to Hull
The Queen visited Lincolnshire today.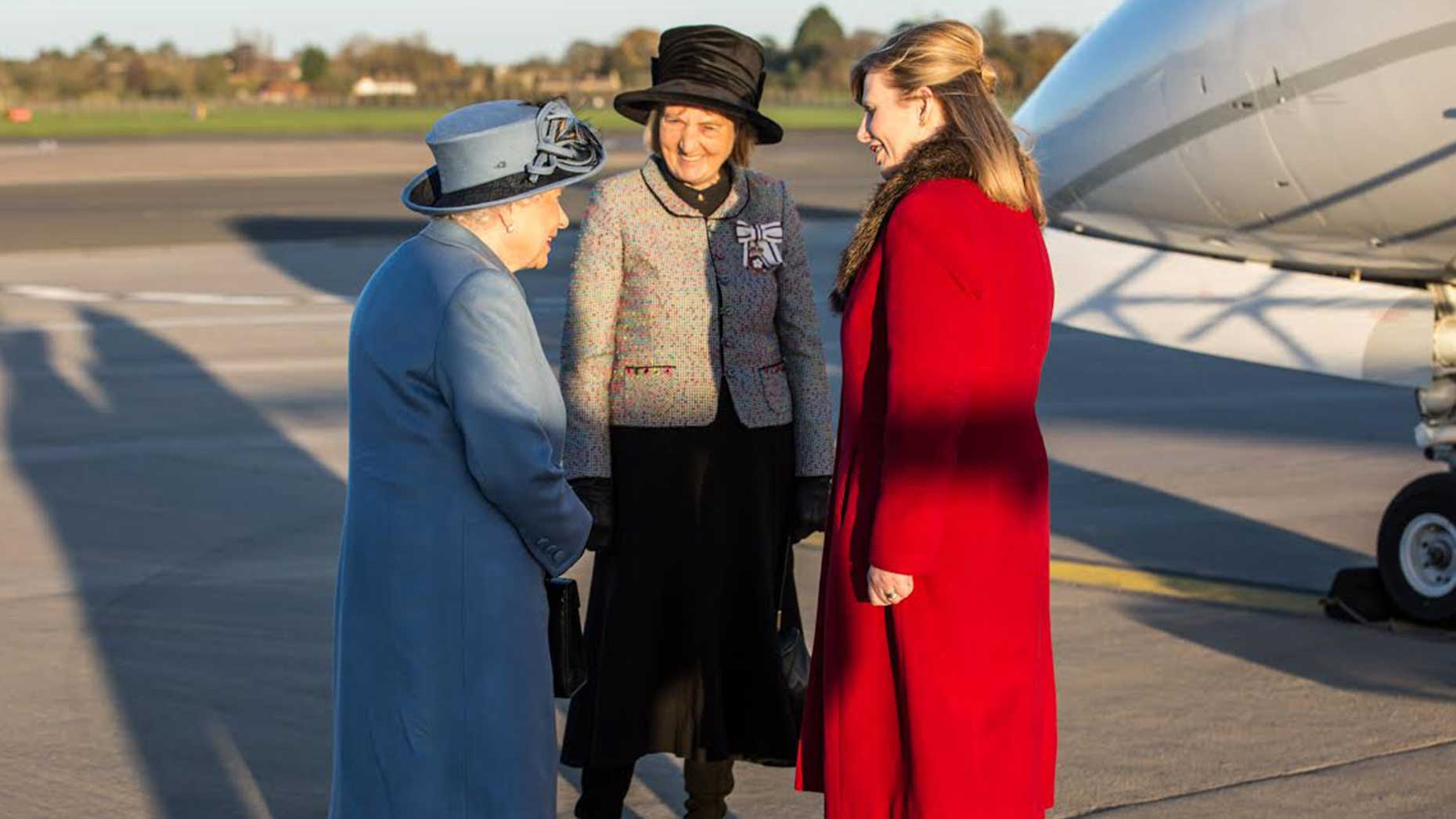 Queen Elizabeth II today travelled to Humberside Airport as part of her visit to Hull for the UK City of Culture 2017 celebrations.
The airport, which is based in North Lincolnshire, was Her Majesty's last destination after arriving in Hull on the Royal Train in Paragon Station to unveil a plaque to mark her trip, greet City of Culture volunteers and visit the Siemens wind turbine factory.
After visiting the University of Hull to officially open the £28 million Allam Medical Building, the Queen met Humberside Airport managing director Deborah Zost, before leaving the region.
Her Majesty's last visit to the region was in March 2009. Previously, she visited Beverley in 2002 as part of the Golden Jubilee, as well as a visit in 1981 to officially open the Humber Bridge.
Deborah Zost, Humberside Airport managing director, said: "Humberside Airport is delighted to host Her Majesty Queen Elizabeth II as part of her visit to the UK City of Culture 2017.
"To meet with the Queen is an honour and I am pleased that she has seen the hard work of our team, who provide a high-quality service.
"Humberside Airport is committed to doing its part to help create a great impression on a customer's arrival and departure from the region through the high levels of service we pride ourselves in."