November 24, 2017 10.29 am
This story is over 72 months old
Your views: Spice, poverty and housing to blame for Lincoln rough sleeping rise
Lincoln people discuss how to solve the issue of homelessness in Lincoln.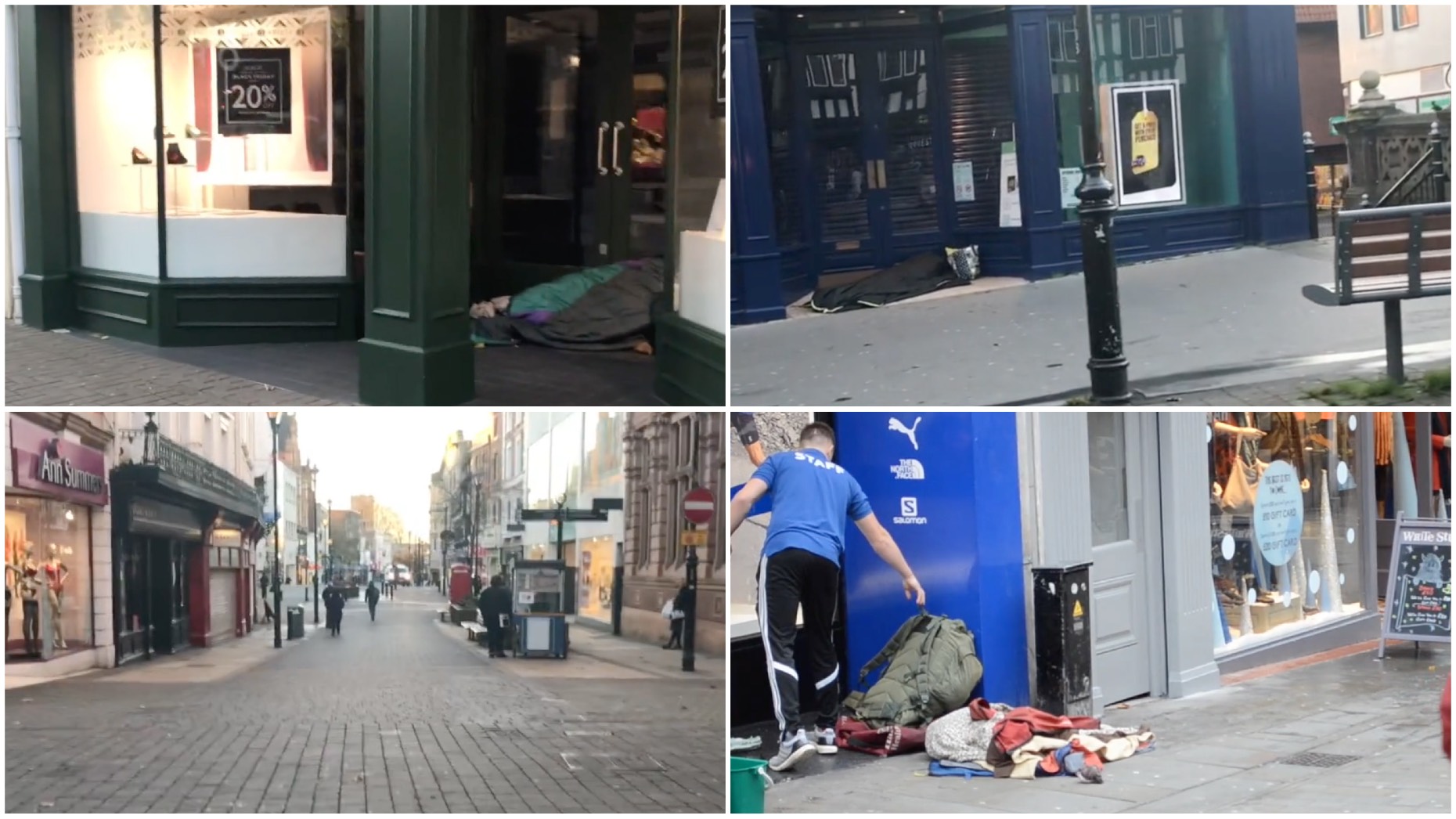 People in Lincoln have blamed drugs like so-called Spice and Mamba, limited affordable housing and low numbers of jobs for the increase in rough sleepers in Lincoln.
The Lincolnite spoke to people in the city centre to hear their thoughts and many have since come forward to add their views and further debate the issue.
The story and video on social media had over 160 comments from readers.
A walk down Lincoln High Street on a frosty autumn morning is guaranteed to leave a sorry image in the mind. Huddles of blankets and sleeping bags are an all too frequent sight in shop doorways, but what's the solution, and why has the issue become so severe?
Some suggested that the issue is worsened by a lack of affordable housing in the area.
James Dymond said he thought the solution was "more affordable housing and low skilled manufacturing jobs in the city. You can't just blame the government though. There are some people who simply don't want to help themselves or be helped."
Danny Abramik blamed drug use for the rise, specifically substances known as 'Spice'.
"Kick the spice-heads out of the city.
"Took my niece into town the other day, seven-year-old, and you've got them everywhere."
Kev Hackney posted on The Lincolnite's Facebook page that churches should be opened up to the homeless.
Others pointed out the issue was not distinct to Lincoln. John Widdowson said: "I went to Chesterfirld yesterday and they are all over the place. Perhaps we need to look at a modern version of the workhouse. It doesn't need to be Dickensian but all the different organisations could be represented to help with their problems."
Jill Wilson suggested simply: "Restore housing benefit to 18-25-year-olds".
Alexander Dilligaf Glen responded to the piece by offering his own experience of life on the streets. "It's not easy being homeless.
"I lived on the street for three years as the council kicked me out of my place with a six month old baby.
"They weren't helping me with my rent, even though I was on benefits at the time.
"If the council want homeless people off the streets they should help them get a place."
Mark Wingad suggested the solution is for people to stop giving money to people on the streets: "Stop giving them money. If you want beggars in the city continue to give them money. Most of them are not actually homeless."
One person felt The Lincolnite shouldn't continue to report on issue. Matthew Green said: "This is the third story on the subject in two weeks. It's almost as if bombarding Lincoln people with the subject is suddenly going to change it!"
What are your views? Let us know in the comments section below.