Yum! Lincoln bakery opens selling sweet treats and fresh pastries
No soggy bottoms here.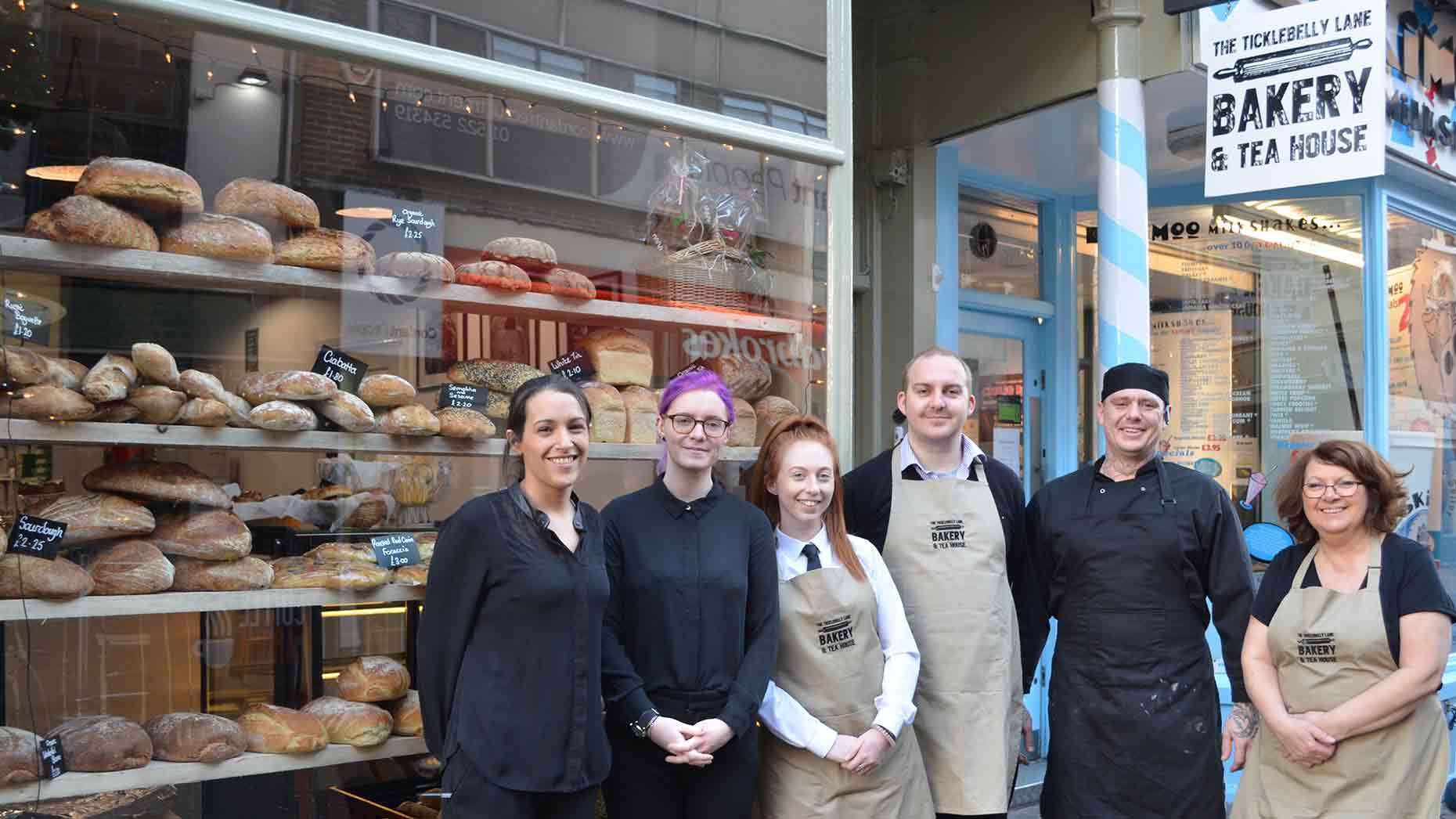 A new local bakery has opened in Lincoln today, and just in time for Christmas!
The Ticklebelly Lane Bakery and Tea House has opened on Guildhall Street, serving up fresh bread, cakes and pastries.
To the ground floor of the bakery there is a kitchen and tea room, while the upper floor has a dining area and cosy attic.
Ticklebelly Lane began in 2011 in North Scarle and opened up a bakehouse on Doddington Road in 2014.
The company has also be teamed up with Teapigs to provide customers with a variety of exotic teas as well as selling traditional brews.
The bakery and tea house will also be offering experience days this Christmas where people will learn the skill of artisan baking and decorating.
Owner James Cook told The Lincolnite: "We are a true artisan bakery, everything is freshly baked every day using proper ingredients and traditional methods.
"Baking is in our blood.
"Customers can expect high quality, amazing flavours, delicious teas and coffees and a friendly atmosphere.
"We have teamed up with Stokes for our coffee and Teapigs for the tea so we have things like apple and cinnamon, jelly and ice cream and popcorn flavoured tea as well as the traditional camomile and everyday breakfast."