December 18, 2017 4.46 pm
This story is over 71 months old
Go Fund Me page raises £400 in three days for St Barnabas after break-in
A collection box, with around £50 inside, was stolen on Friday.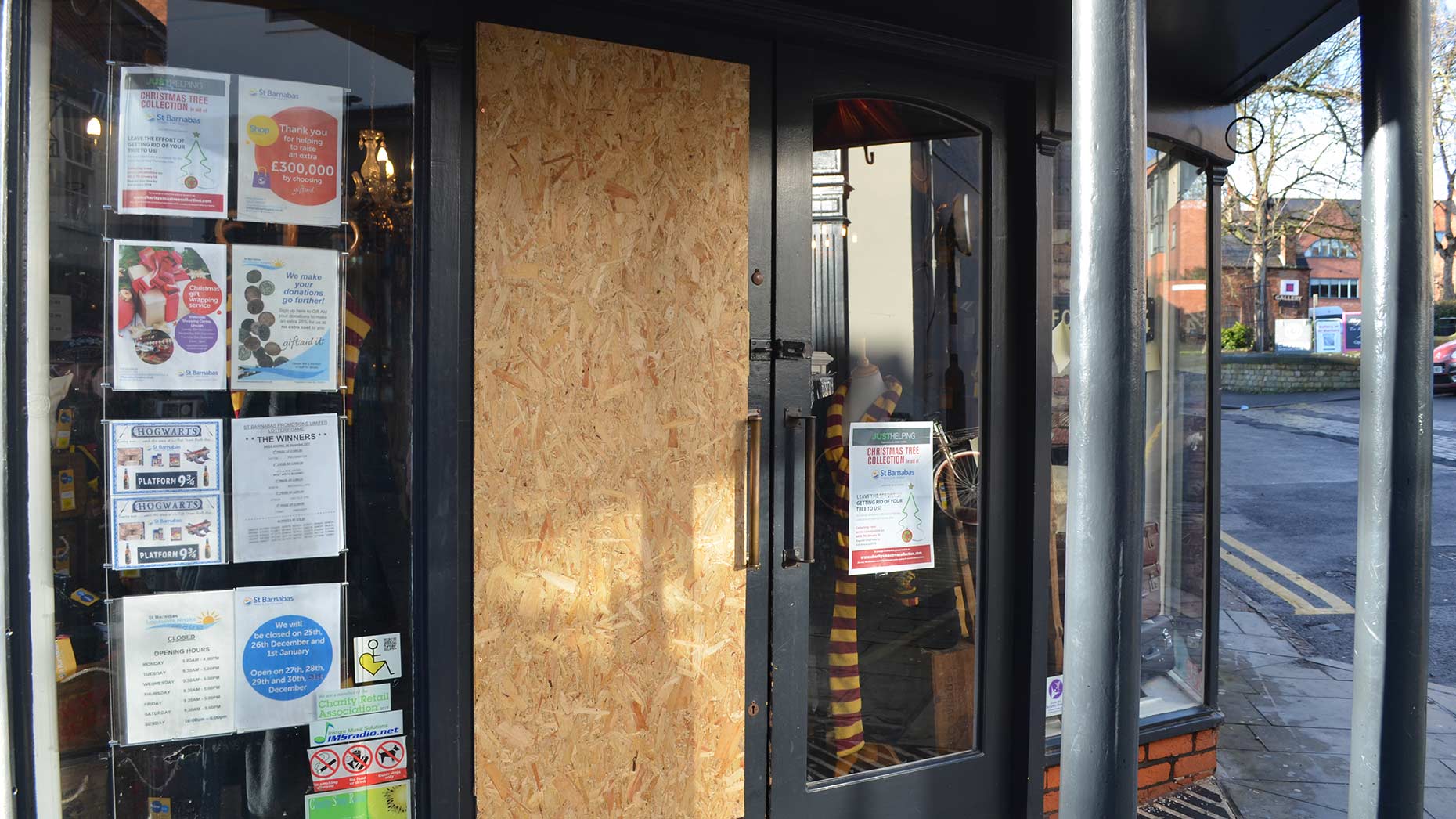 A Lincoln woman has set up a Go Fund Me page that has raised £400 in three days for St Barnabas after the store on Lincoln High Street was broken into.
Two bricks were believed to have been thrown through the front window of the store and the collection box stolen in the early hours of Friday, December 15.
Workers at St Barnbas believed the collection box had around £50 in.
Fiona Howie, whose mother recently passed away, set up the Go Fund Me page soon after the burglary and has seen an overwhelming response.
"I have always heard about the wonderful St Barnabas Hospice services, having unfortunately known friends who have needed them in the final stages of their loved ones lives," read Fiona's post.
"This year we have experienced just how invaluable they are as we nursed our lovely Mum at home. Mum sadly passed away on Tuesday the 12th December, and the dignity and respect that she was treated with will stay with me for a long time.
"I was wondering what I could do to thank them, when I saw a Facebook post today saying that their charity shop had been broken into, and the collection box stolen.
"They rely on donations to keep going, and believe me, if you ever have the misfortune to need them, you'll feel as passionate as I do right now.
"I know it is close to Christmas, but if anyone has any spare pennies that they can give, that would be just fantastic. Thank you so much in advance."
Over 20 people have now donated on the page, with one message reading: "Thanks for the amazing care that you have given to so many, especially to mum, I know it meant the world to Fiona, Gill, family, and friends."