Lincoln art ninjas give park guardian a Christmas makeover
That's the spirit!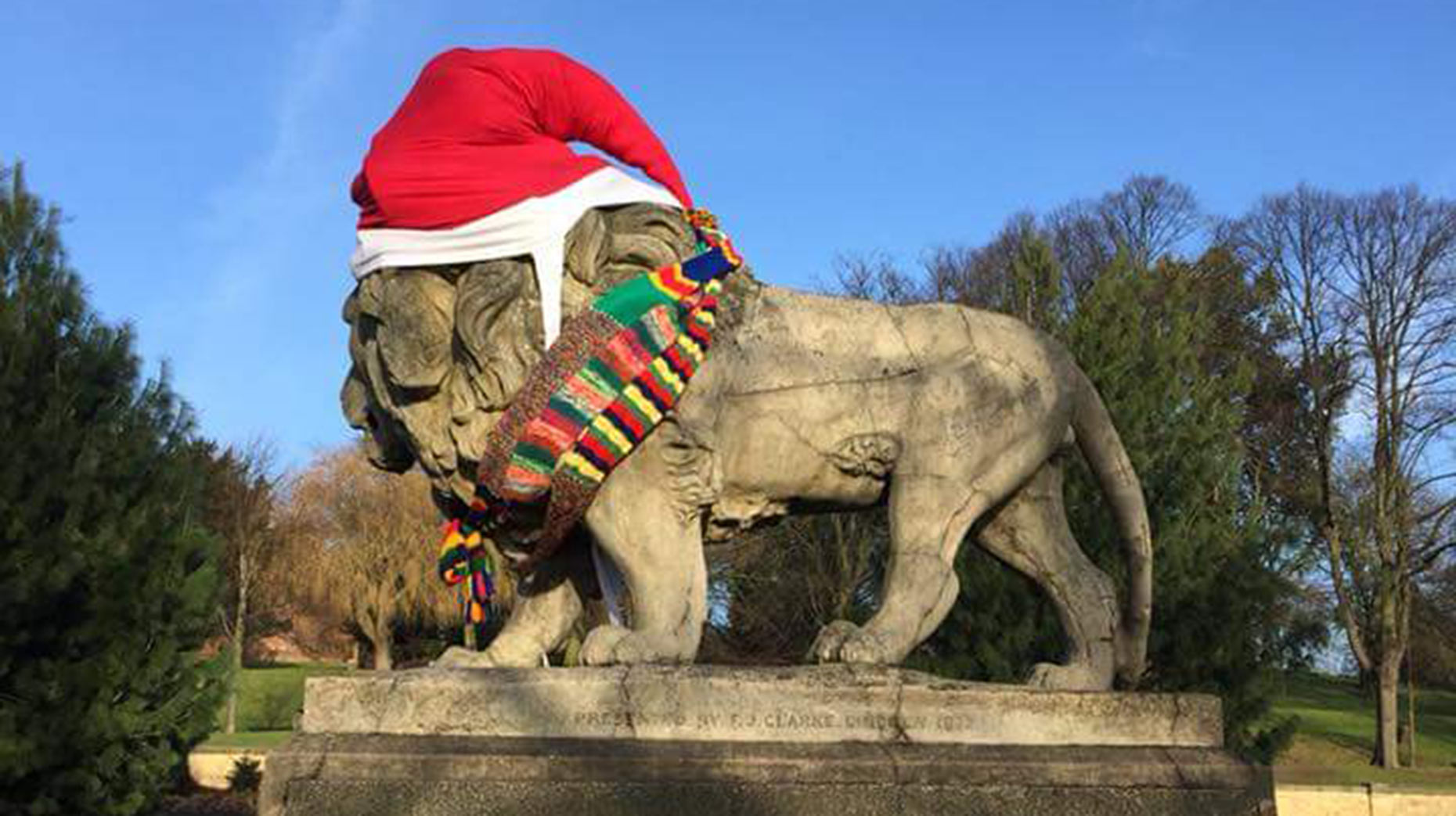 For more than 145 years, the Arboretum in Lincoln has been home to a proud stone guardian. This year, local people decided to bring the king of the park some Christmas cheer all of his own.
The group, who call themselves the Lincoln Art Ninjas, brought festive cheer to the lion statue in the centre of the park off Monks Road on the morning of Monday, December 18.
Kitted out with a new Santa hat and display of colourful scarves, the statue is a welcome sight for the community.
Group member Sophie Lousie told The Lincolnite:  "Lincoln Art Ninjas are a Facebook group who create peices of art and leave it around unexpected places in Lincoln and surrounding areas for other people to find.
"The idea is to share a smile and spread the power of creativity around Lincoln.
"It started off with a few members around Lincoln and it has slowly grown. A lady named mia monroe started it. It's open to people of all ages and all levels of creativity."
Anyone wishing to join the Facebook group can do so here.
The stone lion at the Arboretum was presented to the park by successful Lincoln chemist F.J. Clarke in 1872.
It was made in cast stone by Austin & Seeley of New Road, Regent's Park.