December 29, 2017 10.30 pm
This story is over 71 months old
Lincolnshire unsung heroes named in New Year's Honours List 2018
Fantastic achievements.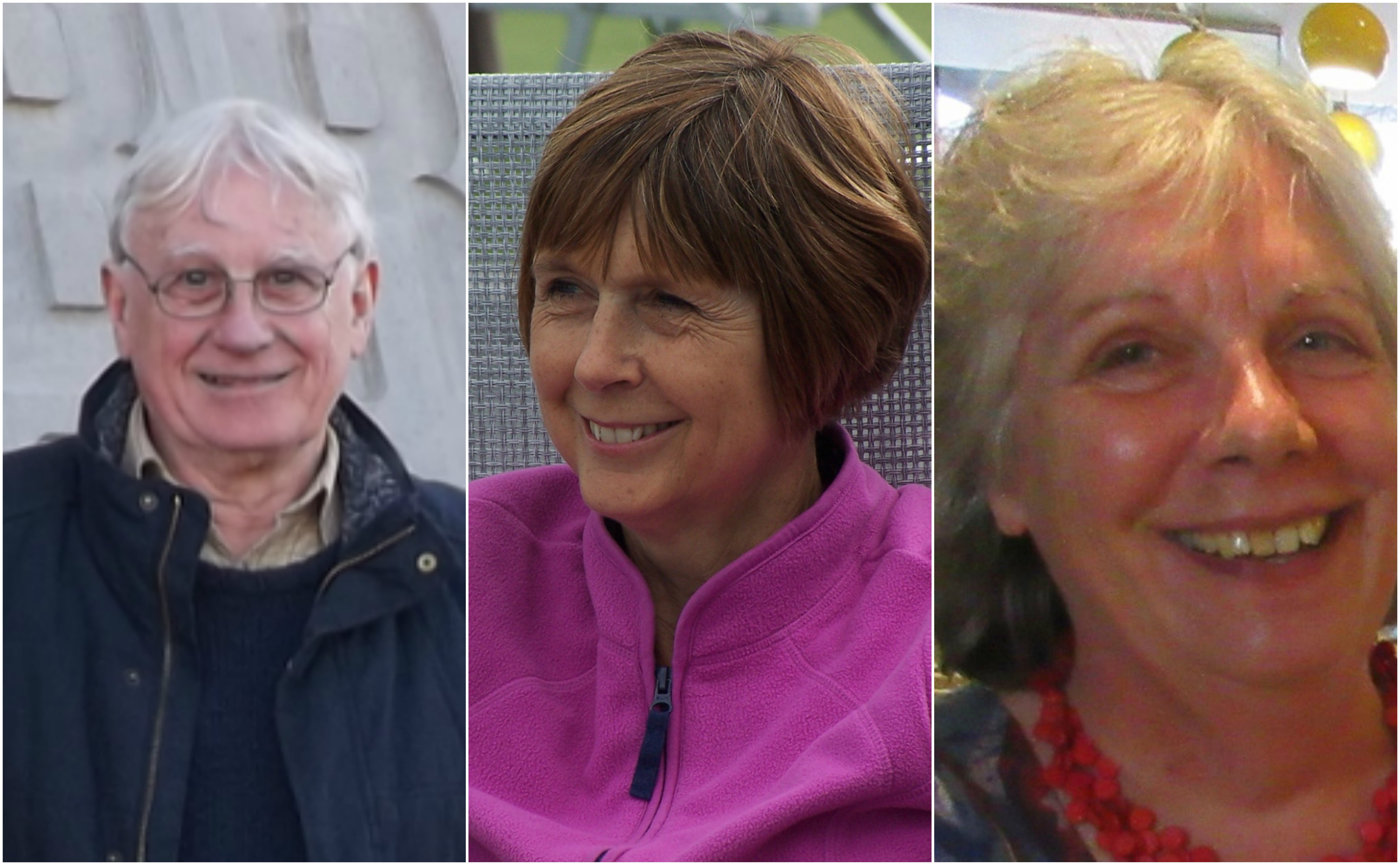 Eight people from Lincolnshire have been recognised in the New Year's Honours List 2018 for their outstanding work in the community.
Those honoured by the Queen in the list have been awarded either in the form of British Empire medals (BEMs) or as a Member of the Order of the British Empire (MBEs).
BEMs are given for a 'hands-on' service, such as long-term charitable or voluntary activity.
MBEs are awarded for an outstanding achievement or service to the community.
British Empire Medals
---
Michael Credland, 70, Martin
For services to First World War Heritage and Remembrance
For at least 25 years, Michael has worked to restore derelict memorials to armed forces personnel from Lincolnshire who died in the First World War and (using his design skills as an architect) erect new ones where appropriate whilst also leading the necessary fundraising efforts.
His first major task was to rediscover a memorial to the Lincolnshire Yeomanry, which had been erected at Lincoln County Hospital, but subsequently removed and lost.
He eventually found it in a hospital outbuilding, thereby beginning a successful ten year battle that ended in 2012 with the memorial's re-erection and re-dedication.
He was also one of three people responsible for the erection of a memorial to the 46th (North Midland) Division which suffered heavy losses near the French village of Auchy les Mines in 1915.
He instigated the plan for the memorial in 2004, raised the necessary funds and used his powers of persuasion to obtain the land for the memorial (at no charge) from a local farmer.
The memorial was dedicated in 2006. In 2013 he refurbished a war memorial at Thorpe le Fallow, designed and oversaw construction of a memorial to the Lincolnshire Regiment at its former home barracks.
Michael told Lincolnshire Reporter: "I was truly amazed to have been selected. I wasn't expecting it, it was really out of the blue.
"My background is in architecture and I have worked on some fascinating projects across Europe and Lincolnshire, including the designs for the tank memorial on the Tritton Road roundabout in Lincoln.
"The Great War has always been of interest to me and I have done talks about the subject for a number of years. I wrote a book in 2014 and am also playing a part in the Bastions of the Air project for the 100th anniversary of the RAF."
---
Yvonne Jardine, 66, Folkingham, Sleaford
For services to the community in Sleaford, Lincolnshire
She has voluntarily served her community for over 22 years assisting in creating cohesion and relieving loneliness. When she moved into the village of Folkingham, Lincolnshire in 1995, she discovered there was an ageing population.
She quickly got involved as the Chair of the Village committee. Under her guidance regular concerts, quizzes and dances are held to raise funds for various village organisations.
Since 1998 until 2015 she was the church warden, offering a considerable amount of assistance to the vicar, regularly leading services during a period of interregnum.
In 1999, as a trustee she contributed to founding the Millennium Green Project. The project's mission was to turn a piece of land donated to the village into a small enclosed park.
She co-founded the POP-IN Club in 2000. The club meets to provide refreshments and entertainment to the residents of the village. The profits are used to subsidise a lunch at local inns as well as donating to local and international charities.
Recently, she opened a library which many of the senior citizens find useful. She distributes the funds between the church, maintenance and insurance for the village hall, and the millennium green.
Yvonne said: "The letter was a real shock. It's just been a way of life for me for about 20 years, but this makes me feel very humbled.
"When I came to Folkingham it struck me that there were a lot of elderly people and many would have felt lonely. The events we have organised have brought people together and I have had a lot of help from lots of friends.
"Folkingham is a vibrant village with a great community atmosphere. At Christmas we cooked dinner for 80 people. It was wonderful.
"For me the BEM is extra special as the honour was also awarded to my father for his services to the military."
---
Nancie Shackleton, 46, Welton
Lately Assistant Chief Officer (Resources), Lincolnshire Police. For services to Policing and to charity
In December 2013 she volunteered to scope the alignment of five forces into one single integrated IT platform for the recording of crime, intelligence, case preparation and custody data.
Funding was secured through the Home Office Innovation Fund for two years in order to complete the project which has now successfully been delivered across five East Midlands forces.
Benefits include officers being able to access the information they require without switching between applications, increasing the inter-operability of forces and regional counterparts.
She is the driving force behind the Lincolnshire Police Women in Policing conference. The conference chooses an annual charity which is supported by the event and other activities throughout the year. Since the conference started in 2011 she has raised £22,055.
In 2014 she was instrumental in taking on the cause, For the Love of Harvey. This inspired other events and eventually raised £13,528.21 in that year. In 2015 she raised £1865 for the Ryan Smith Foundation. In 2016 £2265 was raised for Help4Hugo.
---
Also named on the list of BEMs was:
Brenda Johnston, Grimsby, Lincolnshire
For services to swimming and the community in Grimsby.
Joan Simpson, Coningsby, Lincolnshire
For services to the community in Coningsby
---
Member of the Order of the British Empire
---
Patricia Hiley, 63, Ancaster, Grantham
For services to Adoption
She has worked for Lincolnshire County Council for 32 years in a range of fostering and adoption roles, filling the role of Practice Supervisor on the adoption team over the last 11 years.
Under her management, Lincolnshire adoption services have been ranked Outstanding in 3 Ofsted inspections, and the service won the National Adoption Week award for Excellence in Adoption practice.
In the last 3 years she has embraced new practices, sought to deliver better timescales in keeping with drive from the government, and supported her team to work creatively on improving processes for adopters.
In her current role, she is responsible for supervising social workers, who assess and support adopters. She has set up a group for grandparents, which has been well received, and has assisted grandparents in understanding the support needs of their children as adoptive parents.
She has been the lead in setting up a 'foster to adopt' programme in Lincolnshire which has enabled 16 babies over a 2 year period to be placed in the family who will be adopting them. She has also been actively involved in the recruitment of adopters.
Patricia said: "I am thrilled and feel humbled to have received this honour. Before retirement this year, I was privileged to be a member of the Lincolnshire adoption team whose members have never seen their work as 'just a job'.
"I would also like to say how much I have appreciated meeting some wonderful adopters who year after year care for children who have often been traumatised and who via adoption have been granted an opportunity to receive unconditional love and to live in safety."
---
Also named on the list of MBEs was:
Mark Jefferson, Lincolnshire
Lately Higher Officer, National Deep Rummage Team Immingham, Border Force North Region, Home Office. For public service.
Ronald George Knight, Stamford, Lincolnshire
Founder, Knight Farm Machinery Limited. For services to Agricultural Engineer Entrepreneurship and Charitable Fundraising.