Preparations underway for 2017 Lincoln Christmas Market
The market begins on Thursday at 12pm.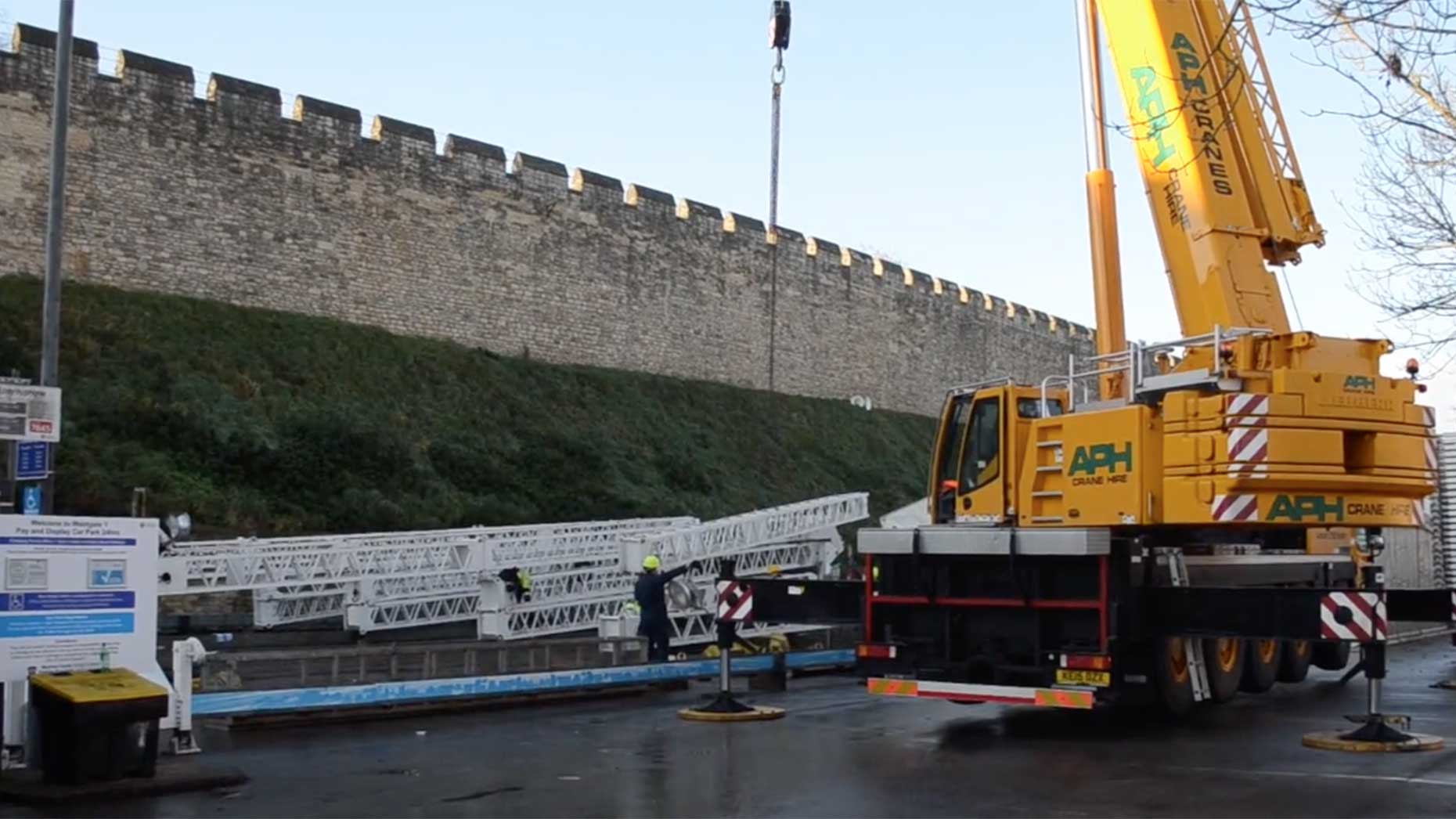 It's that time of year again and uphill Lincoln is already bustling with marquee construction, cranes and decorations ahead of the annual Christmas market.
The market, which was voted the best Christmas market in a national poll last week, will open at 12pm on Thursday, December 7 and end on Sunday, December 10 at 7pm.
Over 250,000 are expected to attend Lincoln Christmas Market.
A crane could be seen on Westgate on the morning of Monday, December 4 to put up the iconic market ferris wheel.
Assistant Director for Health and Environmental Services, Simon Colburn told The Lincolnite: "It's going to be another great year and we have 200 stalls and it should be another fantastic event."
Talking about the possibility of the cold weather, Simon said: "Be prepared, we are, and we've been planning for all sorts of weather and we have contingencies in place.
"If it is icy leave a little bit longer to travel and wear appropriate footwear, but still come and enjoy the market.
"We've got a great police stand this year, that's going to be a real feature this year in The Lawn, with lots of the same from last year."
Simon added: "We've got extra security this year and we've done what all other Christmas markets have done and planned for that and we've done a lot of work with the police to make it a safe event."