January 3, 2018 11.29 am
This story is over 47 months old
Cathedral service will celebrate life of Lincolnshire stalwart Tony Worth
Tony Worth's life and work will be celebrated with a special service.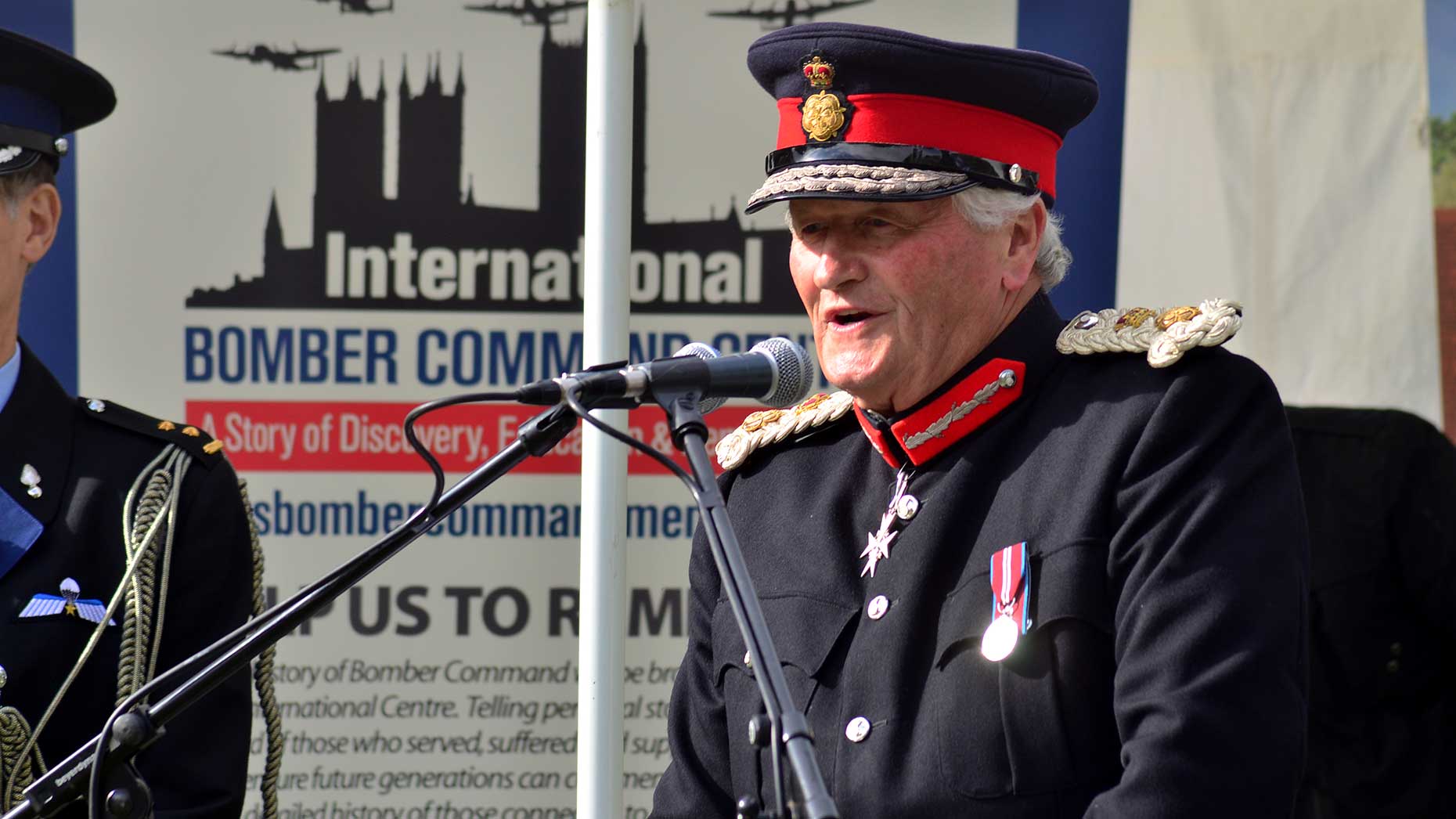 The life and work of former Lord Lieutenant for Lincolnshire and the creator of the International Bomber Command Memorial Trust Tony Worth will be remembered in a ceremony at Lincoln Cathedral.
Tony Worth CVO died at the age of 77 in November. He was well-known for his prestigious roles in the county and as the driving force behind the Interntional Bomber Command Centre (IBCC) in Lincoln.
Sadly, the news of his death came just months before the project was completed on Canwick Hill.
A memorial service will be held at Lincoln Cathedral on Friday, January 12 at 11am.
The cathedral invited all to attend the service on social media on Wednesday, January 3.
Tony served as Lord Lieutenant of Lincolnshire between 2008 and 2015, as High Steward of Lincoln Cathedral and more recently the Chairman of the Cathedral Council.
He was High Sheriff of Lincolnshire in 1990/91, appointed a Deputy Lieutenant for Lincolnshire in 1994 and became Vice Lord-Lieutenant in 2002.
He was President of the Lincolnshire Agricultural Society and a member of council. He was also a member of the Board of the Country Land & Business Association, a member of the Board of Governors of the University of Lincoln and a member of the Lincolnshire Probation Board, having served as Chairman from 1999 to 2001.
Tributes poured in from people across Lincolnshire and the RAF community when news broke in November.