Grieving mum regrets leaving baby son with godmother who previously used heroin
The inquest continues.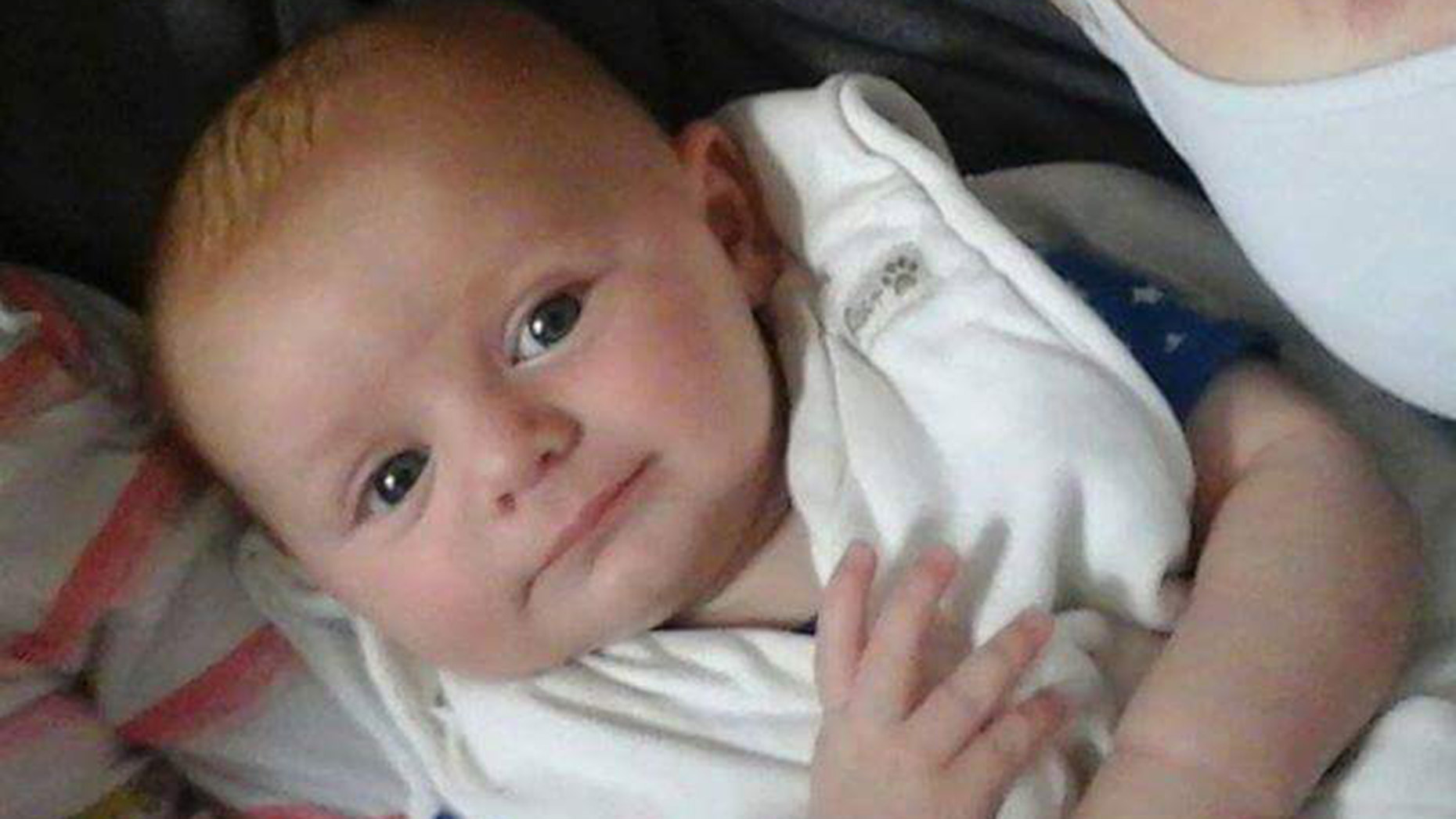 A grieving young mum told an inquest that she would never have left her four-month-old baby son with his godmother without her being supervised.
Alex Masters died in October 2015 after being left in the care of his godmum, Claire Sawyer, 41, and her "more responsible" adult daughter at a flat in Lincoln.
His mother, Chloe Masters, 18, from Gainsborough questioned Miss Sawyer on Tuesday about how her son died during an emotional inquest in to his death.
Giving evidence Miss Sawyer claimed she fell asleep after feeding Alex a bottle of milk on the sofa. She told the inquest that she could have been drowsy or tired because of her prescription medication, and admitted that she may not have heard Alex choking.
But the inquest heard evidence that Miss Sawyer gave varying accounts during three police interviews and there may have been a delay in her calling 999.
Miss Sawyer had also been using a blanket to "prop up" Alex's bottle of milk while he was fed in his car seat.
And in an hysterical account to a consultant after Alex was taken to hospital Miss Sawyer also told him: "in car seat, bottle propped up, woke up, he was like he is."
Alex, from Gainsborough, died after being rushed to Lincoln County Hospital on October 3, 2015.
The inquest at Lincoln Cathedral Centre heard the baby boy was found with milk in his lungs.
Giving evidence Miss Masters told the inquest she had got on well with Alex's godmother when she was young but that Miss Sawyer had recently put her in a difficult position.
Miss Masters said when she agreed to let Alex stay with his godmother, she insisted that Claire Sawyer would be supervised by her more responsible adult daughter, Alice Sawyer, 21.
The inquest heard Miss Masters was suffering from chronic back pain due to complications from Alex's birth and was given diazepam and referred for physiotherapy.
Miss Masters was told by doctors that because the drug was so strong she would not be able to look after herself and Alex.
"He suggested I ask a friend or family member to provide support," Miss Masters said.
"My mum had, had him and his other grandmother wasn't well so both me and Michael (Alex's father) jointly agreed that Alex should be cared for by Claire provided Alice was there."
Miss Masters told the inquest she did not know at any stage that Claire Sawyer's daughter had left the flat where Alex was staying during the early hours of October 3, 2015.
The inquest heard Miss Sawyer had previously been involved with heroin.
Miss Masters told the inquest the problems she thought Miss Sawyer had with drugs were from when her daughter was much younger.
She also told the inquest that she would not have let Alex stay at the flat if she had known he was sleeping in a car seat rather than a Moses basket.
The inquest continues.