Lincoln mum claims to find metal and plastic in Damon's meals
She's now been offered a full refund.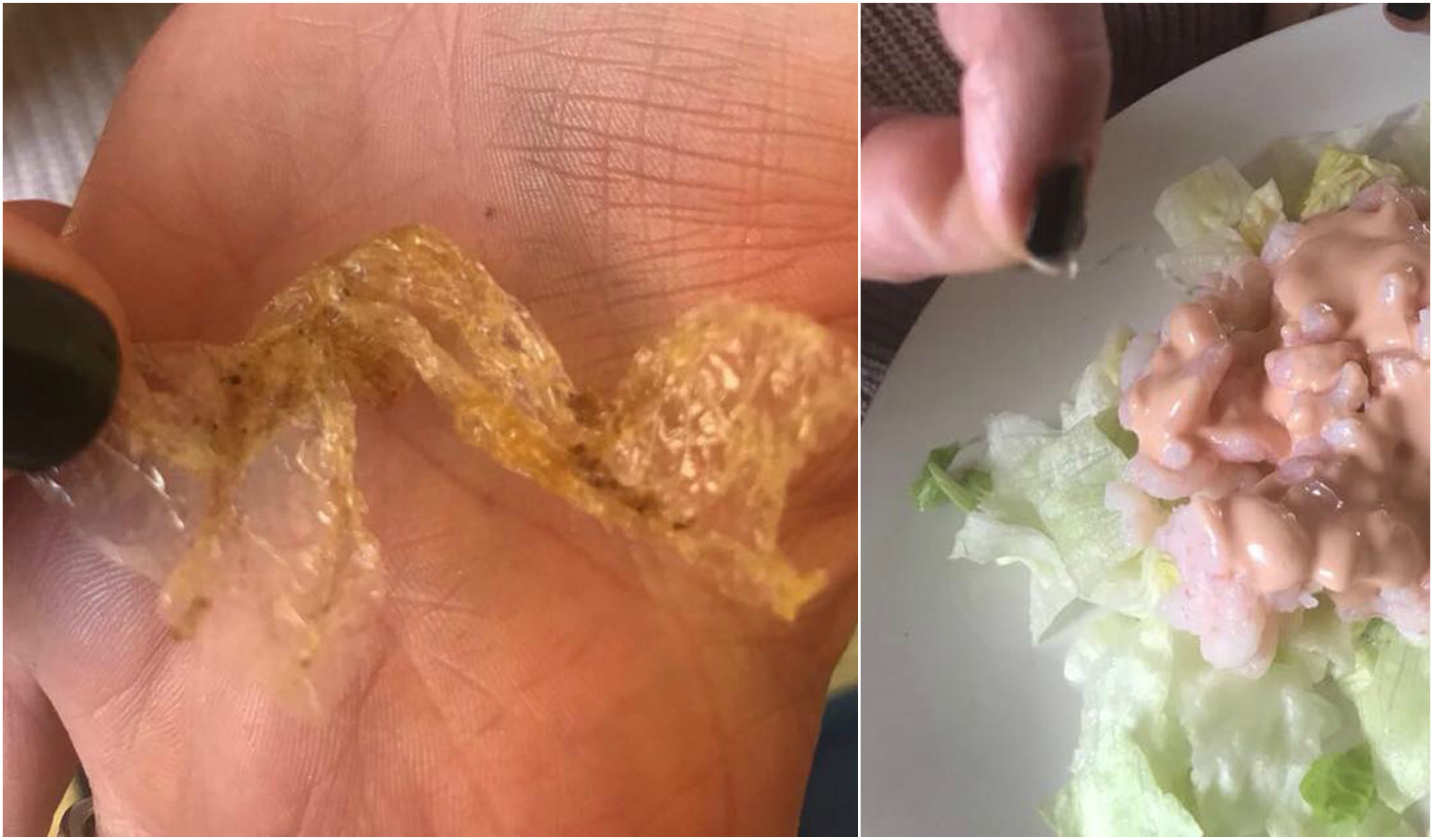 A Lincoln village mum said she was disgusted and upset to discover what appeared to be a thread of metal and a piece of plastic in two separate meals from Damon's restaurant on Doddington Road.
The business did not accept liability because is was unable to investigate, but has now offered her a full refund after her damning social media post went viral.
Hairdresser Amy McDermott, 31, from Welton told The Lincolnite she had ordered a £74 food delivery for her family on New Year's Day when she noticed something odd in her prawn cocktail.
She claims she found a piece of metallic thread in her starter.
An angry phone call and an offer of a £7 refund later, Amy then went on to discover a piece of plastic film attached to her jacket potato.
She made numerous complaints and took to social media, unhappy with an original offer by the business to refund the two meals.
Her social media post attracted hundreds of comments and shares and after speaking with The Lincolnite on Wednesday, January 3 Amy said she has now received an email from Damon's offering a full refund or voucher.
"We had ordered food for myself, my husband, our seven-year-old and our three-year-old, whose birthday it was," she explained.
"When I tipped my prawns and sauce over my salad I noticed something in there. I was disgusted, and was on the phone for around 30 minutes, annoyed that they'd originally only offered a £7 refund for the salad.
"I chucked away the chicken I ordered as it was cold by that time and opened the jacket potato. I couldn't believe it when I saw plastic in there. I got straight back on the phone. The person I spoke to said 'this isn't your day is it'.
"The main thing for me is that it could have been the children, I had to sift through their meals to check there was nothing else in them.
"I went to the restaurant the next day and was told again they could only refund the two individual meals.
"Thankfully I have just had an email offering me my money back. I am happy about that.
"Overall though, I was disappointed and upset about the ordeal and it ruined my son's birthday. I felt like crying at the time."
'Investigation refused'
Damon's has a five star food hygiene rating from the Food Standards Agency.
The business said in a statement: "On return after the New Year break this matter was given priority by Head Office.
"No liability was admitted at the time and Damon's requested the objects to be returned to us for detailed analysis to ascertaining their exact origin.
"This was refused making it very difficult to address the matter.
"Damon's also offered that if the guest returned the meals we would gladly replace or refund, also that we would keep the guests informed of any findings after our investigation.
"This again was refused.
"Due to this being an isolated incident, as a gesture of goodwill, without any proof or evidence of liability Damon's offered the guest a full refund which has been accepted.
"Damon's is very proud to hold a 5 star food hygiene rating and has done so since 2014."
It's not the first time the restaurant has been bombarded by claims an item was found in its food.