January 18, 2018 9.11 am
This story is over 70 months old
Lincolnshire and Nottinghamshire Air Ambulance now running missions 24/7
"Emergencies don't stop at 7pm and nor will we."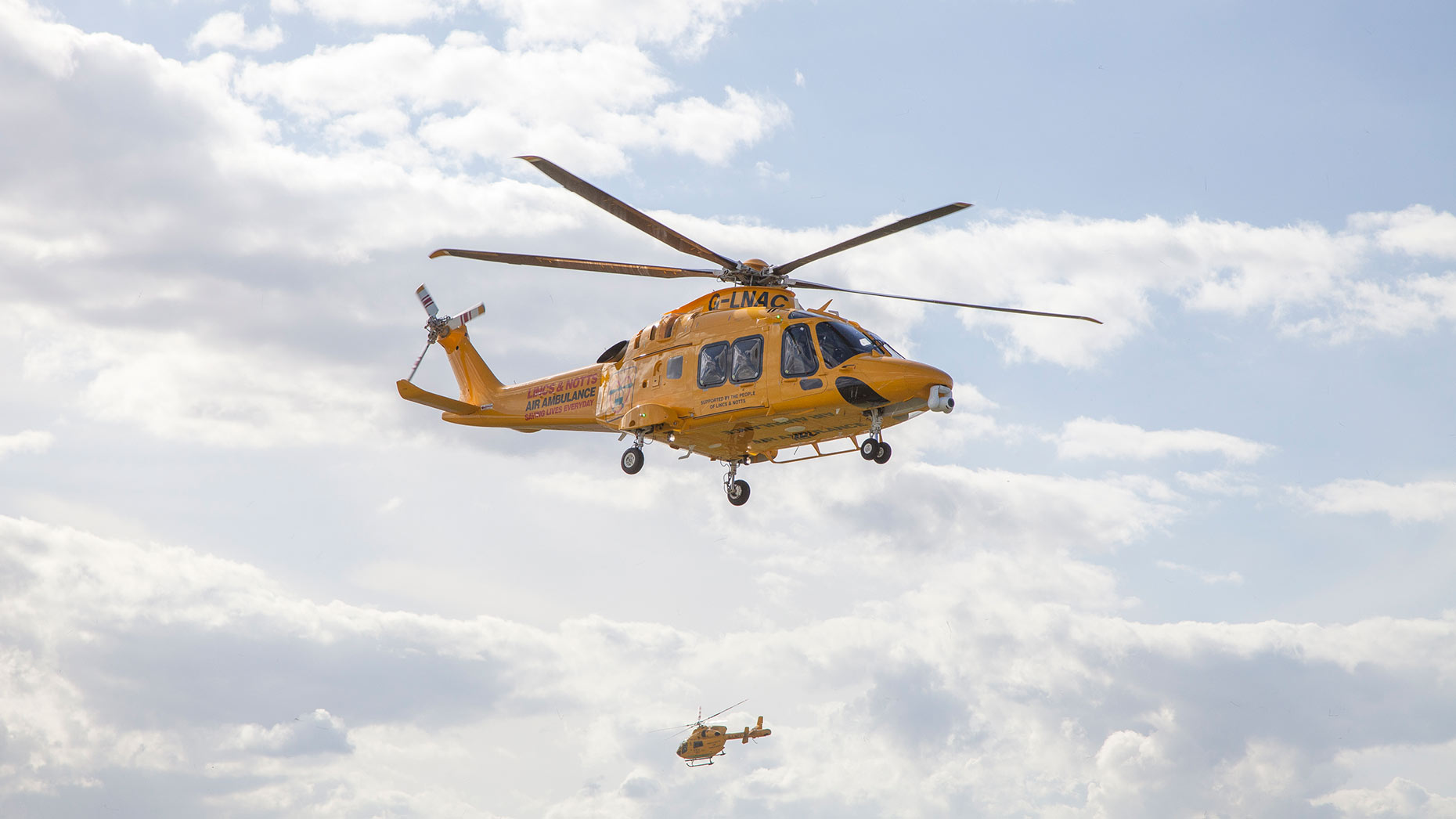 The Lincolnshire and Nottinghamshire Air Ambulance will extend its lifesaving service to become operational 24 hours every day.
The charity bought a state-of-the-art AgustaWestland 169 helicopter and also began to carry blood on board for the first time in 2017.
Now, the Board of Trustees has approved the decision to extend the ambucopter's operational hours.
In order to increase the hours, the charity needs to raise even more funds, as the cost to provide a 24-hour service will increase from £2.5 million per year to around £4 million.
Currently, the Helicopter Emergency Medical Service (HEMS) team operate seven days a week between 7am and 7pm and the new 24-hour service will initially be for a two-year trial period.
Karen Jobling, CEO said: "Emergencies don't stop at 7pm and nor will we.
"Thanks to our fantastic supporters, we are now in a position to fund the extension of our service and provide advanced clinical care to the people of Lincolnshire and Nottinghamshire 24 hours a day, seven days a week.
"This extended service won't happen overnight, but the wheels are already in motion towards the provision of a 24/7 helicopter emergency service for the communities we serve by the end of the year."
As well as our state-of-the-art helicopter, the charity also has a Rapid Response Vehicle (RRV) which can quickly transport a Critical Care Paramedic and Pre-Hospital Care Doctor to a patient.
Dr Susan Dashey, joint clinical lead at the charity added: "Trauma, serious illness, and cardiac arrests can happen anytime, day or night and, working with our partner East Midlands Ambulance Service, we have identified the need for an extended critical care capability in our area."