January 26, 2018 4.06 pm
This story is over 70 months old
Lincolnshire sexual offences spike by 90% over five years
The number of reported sexual offences in Lincolnshire spiked by almost 90% in just five years along with a sharp rise in violent crimes, according to latest data recorded by police. New Office for National Statistics (ONS) figures for the 12 months leading up to September, 2017 showed that in total 40,103 crimes were recorded…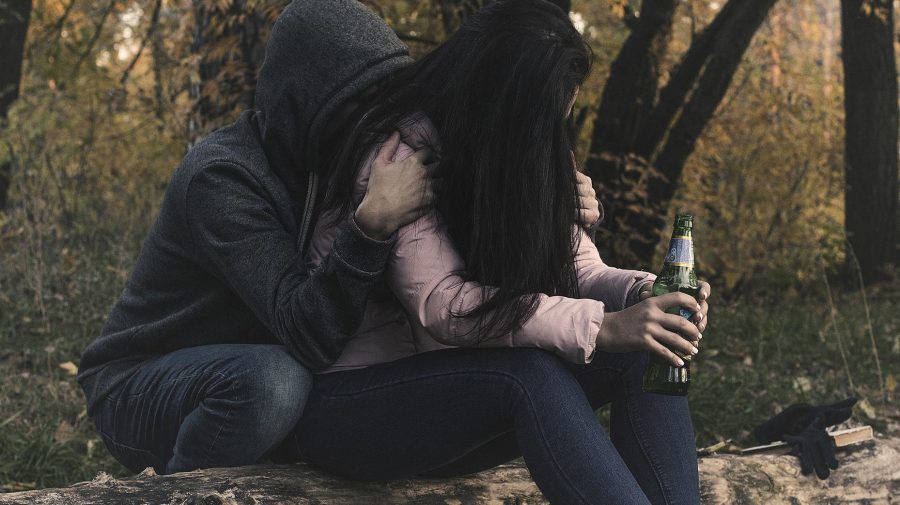 The number of reported sexual offences in Lincolnshire spiked by almost 90% in just five years along with a sharp rise in violent crimes, according to latest data recorded by police.
New Office for National Statistics (ONS) figures for the 12 months leading up to September, 2017 showed that in total 40,103 crimes were recorded by Lincolnshire Police, an 8.87% rise on the previous year.
The latest Lincolnshire Police figures up to September 2017 show:
1,374 Sexual offences – up 16% from the previous year
1,509 Drug related offences – up 3%
6 Homicides – down 57%
271 Thefts from person – down 11%
3,502 Vehicle offences –  up 22%
4,250 Violence with injury offences – up 7%
4,339 Violence without injury offences – up 18%
Looking back to five years ago (year ending September), the number of sexual offences recorded by Lincolnshire Police rose by 89% and in the last 10 years a staggering 127.8%
Figures also gave the impression there has been a sharp rise in domestic burglary offences (60%). Lincolnshire Police said however the figures do not represent a true picture due to changes in the ways burglary offences are recorded by the force from April.
The total number of domestic and non-doomestic burglaries in the county combined was 5,146, a 1% reduction compared with the previous year. Changes to how the crimes are categorised mean that when separated, what appears to be a 60% rise in domestic burglary is not a like-for-like comparison.
The Office for National Statistics (ONS) bulletin this week gave the picture of offences from both the Crime Survey for England and Wales and police recorded crime.
Nationally, total crimes were up by 14% in the last year, however the separate crime survey, based on people's experiences, suggested that crime was continuing to fall.
Marc Jones, Lincolnshire Police and Crime Commissioner, said: "The total number of crimes committed in Lincolnshire is the fourth lowest in the whole of England and Wales and the lowest in the East Midlands.
"Although crime is on the rise across the whole country, the increase in our county is still lower than the national average and in terms of sexual offences we have experienced a 50% lower increase than the average in the past year.
"To some extent the rise in sexual crimes being reported might be an encouraging sign. We want people to be more confident that their reports, even in historical cases, will be taken seriously.
"But the national trend upwards on these types of crimes is worrying and something I am particularly concerned about.
"No-one is being complacent here.
"I am steadfast in my drive to ensure the Chief Constable continues efforts to tackle crime across all communities and I will hold the force to account if the performance dips below the high standards already set.
"I will continue to work hard to provide our force with the equipment and manpower they need to keep our communities amongst the safest in the UK."
Assistant Chief Constable for Lincolnshire Police, Shaun West said: "We are connecting with our communities more than ever and we work hard to raise awareness of crimes to encourage reporting.
"Sexual offences, modern slavery, cybercrime and hate crimes are just some of those of which we try to raise the profile, alongside our partners.
"The increase in sexual offences to police forces across the country continues to be significant.
"It is important to note that many of these offences are historic – 28% of cases nationally were non-recent offences, compared with 30% in Lincolnshire.
"Thankfully, whether the offences are recent or not, victims now feel they have the confidence to come forward to speak with us.
"We have specialist officers that are trained to support victims with sensitivity and dignity so please continue to have the courage to speak with us – you will be taken seriously and we can help.
"The increase in burglaries initially reported is incorrect, this has been acknowledged and has now been revised by the Office for National Statistics (ONS) – we've actually had a 1% decrease in total burglary offences.
"This includes homes, businesses, sheds, garages and outbuildings.
"I am really grateful to my colleagues across Lincolnshire, all of whom work really hard to solve crime and get justice for victims. We continue to provide communities with the very best service that we can and safeguard those affected by crime.
"Keeping people in Lincolnshire safe is our priority and we will continue to work hard to tackle such offences. In our pursuit of this, we continue to seek safer funding from the government for Lincolnshire."