January 16, 2018 4.31 pm
This story is over 52 months old
New digital academy at Lincoln College to fill critical skills gap
The move promised to fill a gap in the Lincolnshire digital sector.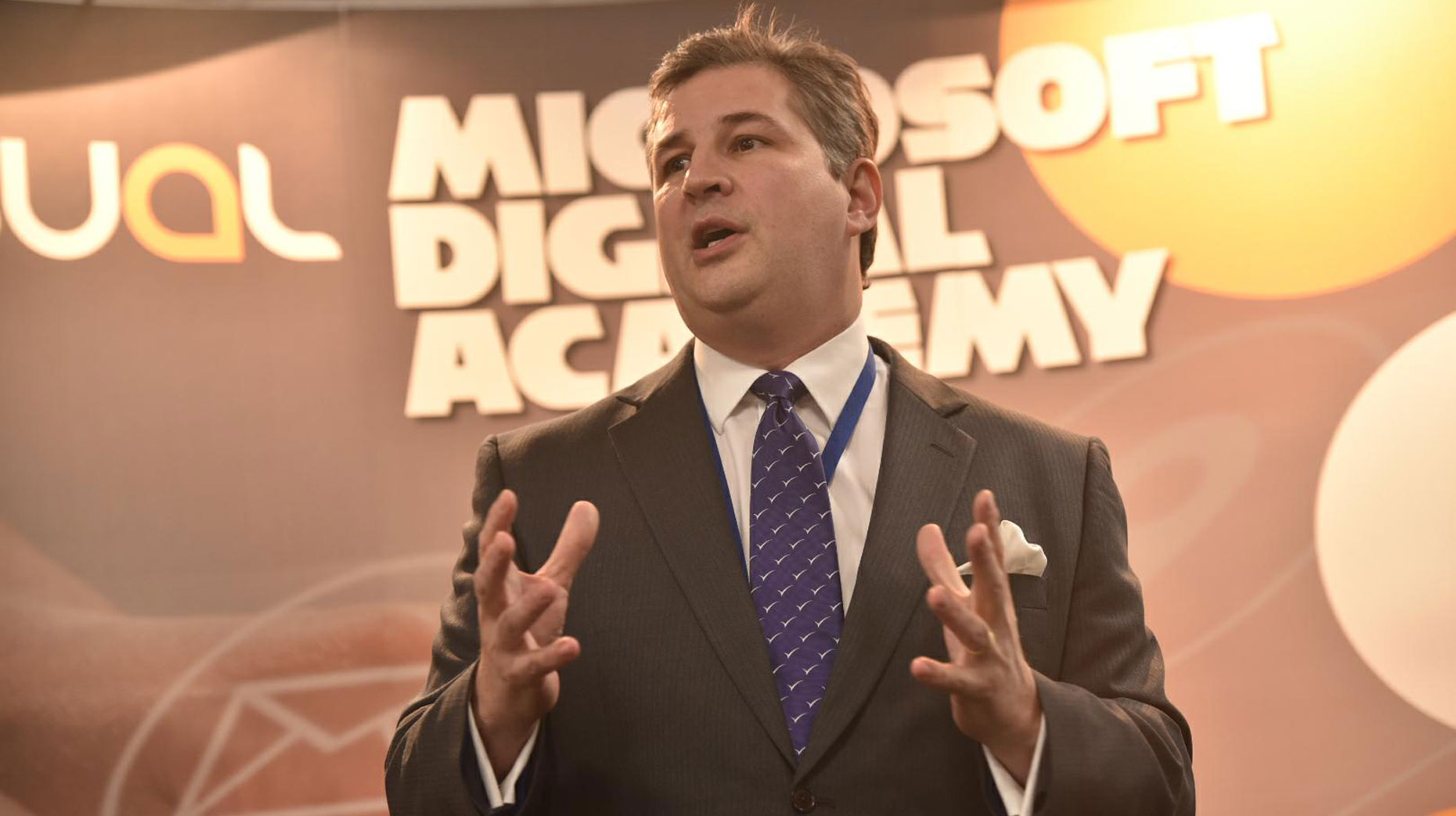 The launch of a new Microsoft gold standard IT academy at Lincoln College is promising to fill a gap in the local digital sector.
The Risual Microsoft Digital Academy was launched by special guest, Chair of the Greater Lincolnshire Local Enterprise Partnership (GLLEP), Ursula Lidbetter on Tuesday, January 16.
Training will be focussed on apprenticeships in IT, software development, digital marketing and cyber security.
Developed in partnership with risual Education, a Microsoft gold partner, the academy will be the only one of its kind in Greater Lincolnshire.
The apprenticeships will be designed to meet employers' needs and linked to industry recognised vendor qualifications (Microsoft MOS, MTA, MCP).
An Azure-focused apprenticeship will also be offered to support companies to become proficient in cloud technology.
Collage representatives, stakeholders and local business leaders celebrated the launch of the new academy just weeks after the college secured a provisional £2.3 million from the GLLEP to build a Digital and Professional skills Centre at its Lincoln campus.
Once complete, this will house the Digital Academy and also provide high tech training for the engineering, manufacturing and healthcare sectors.
Lincoln College Group CEO Gary Headland said: "This is a fantastic opportunity for local employers to upskill their existing staff and take on new digitally aware employees to innovate and grow their businesses.
"Our network of more than 1,000 local firms across all sectors has been telling us for some time that digitisation and automation of processes is resulting in critical skills shortages in IT, software development, cyber and digital marketing.
"This academy is just the start of our Digital Transformation Programme, which will see us develop a Digital and Professional Skills Centre in Lincoln, with bespoke facilities across the county and abroad.
"A similar facility based in Riyadh will even provide the opportunity for our higher education engineering lecturers abroad to share their expertise back here in Lincolnshire.
"We would encourage all firms who are experiencing skills shortages in these areas and people looking for secure, lucrative and exciting careers in digital to get in touch with us."
Risual Director of Education Tina Jones added: "We are very excited to be working with Lincoln College Group in the Greater Lincolnshire LEP area.
"This is a progressive college group doing fantastic training across a number of key growth sectors in the local economy. Their commitment to now driving IT skills growth within the LEP is exceptional."