January 22, 2018 4.09 pm
This story is over 53 months old
Work restarts on Lincoln Eastern Bypass under temporary contractor
Work on the Lincoln Eastern Bypass will resume under a temporary new contractor after the collapse of construction giant Carillion left the project in limbo. Lincolnshire County Council has officially ended its contract with Carillion and has brought British construction company Galliford Try on site on Monday, January 22 to make new arrangements. Galliford Try…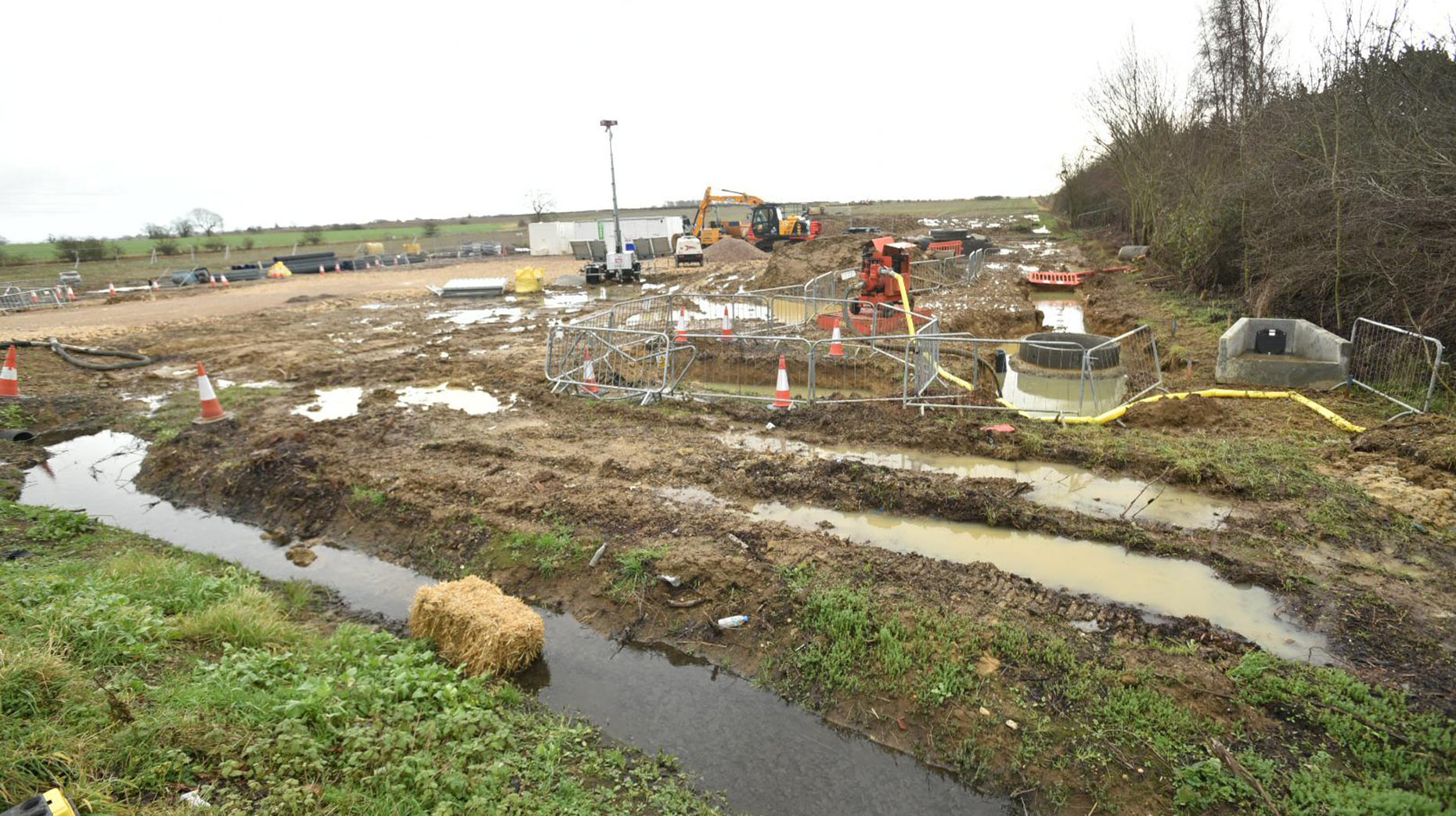 Work on the Lincoln Eastern Bypass will resume under a temporary new contractor after the collapse of construction giant Carillion left the project in limbo.
Lincolnshire County Council has officially ended its contract with Carillion and has brought British construction company Galliford Try on site on Monday, January 22 to make new arrangements.
Galliford Try will oversee work in the immediate future for the £99 million project and a new long-term replacement will then take over in the summer.
The council said it intends for the local Carillion team to work on the bypass project, initially with Galliford Try and then with the new contractor.
It also added it would encourage both companies to honour the existing arrangements with subcontractors and suppliers. However, these decisions will ultimately rest with the contractors.
Councillor Martin Hill, Leader of Lincolnshire County Council, said: "I'm delighted that we've managed to get work on the Lincoln Eastern Bypass back on track in such a short space of time.
"We know how important this new road is to residents and businesses, and, by bringing in Galliford Try, we can ensure work is not significantly held-up by the Carillion situation.
"While Galliford Try will be keeping things moving in the immediate future, we'll be working to find a long-term replacement. We hope to have this new company take over in the summer.
"I want to thank all of the hard-working individuals who have turned things around so quickly in what have been very difficult circumstances.
"Thanks to them, people can rest assured that its business as usual for the city's biggest highways project in decades."
Some of the works Galliford Try will be carrying out over the coming months includes highway connections to the existing road network and fencing.
In addition, Bam Nuttall has agreed to take over ducting works around the perimeter of the proposed Washingborough roundabout next month.
Archaeological investigations and work on the Network Rail Spalding to Lincoln railway bridge will also continue as planned over the coming weeks.
As reported previously, it was predicted that the project would be delayed after Carillion entered liquidation.
Contractors previously suspended work on the bypass over fears they would not be paid.