January 16, 2018 3.32 pm
This story is over 53 months old
Young mum demands answers after baby son dies in care of his godmother
The inquest continues.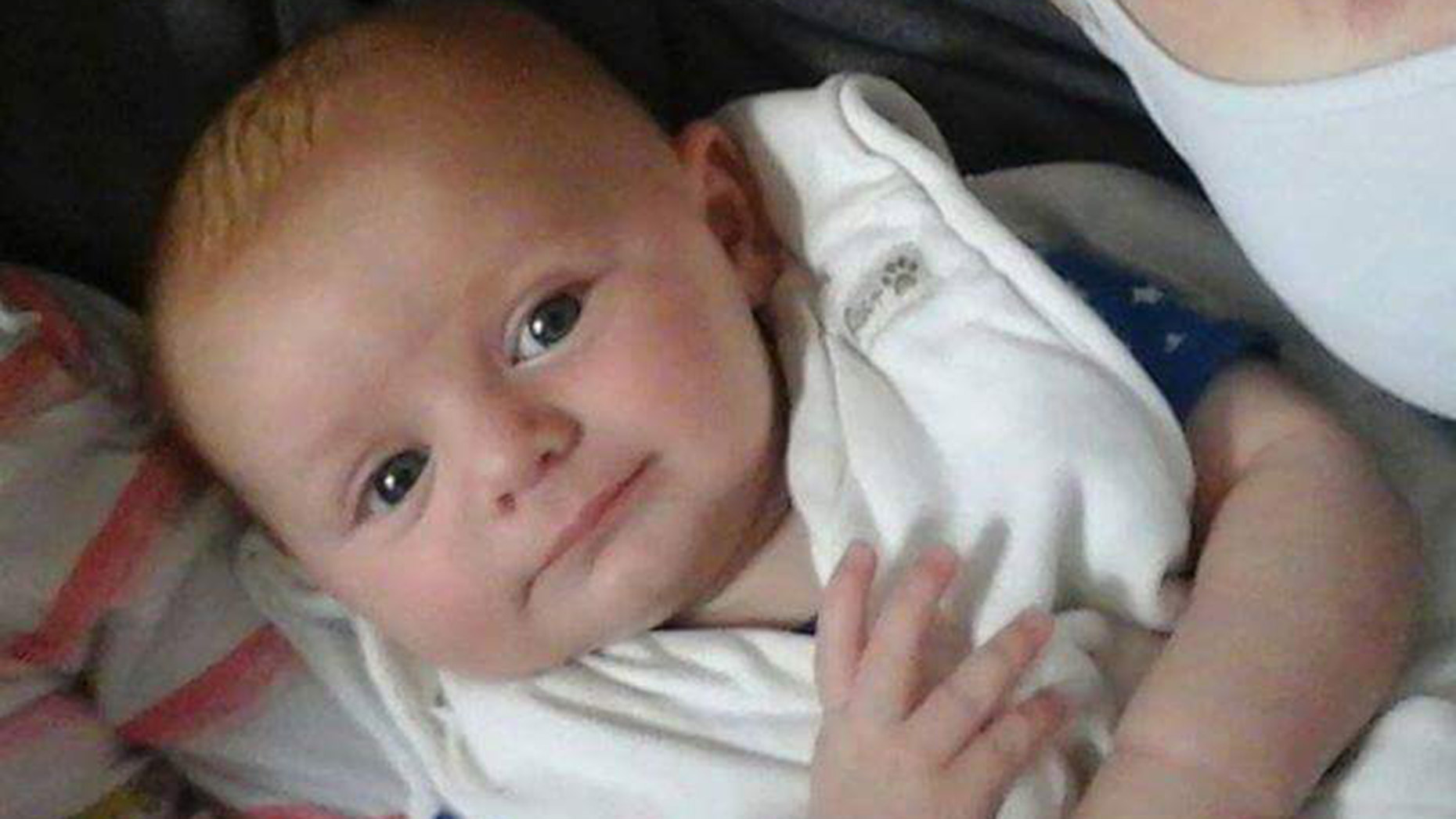 A young mother has demanded answers from the godmother of her four month old son after he died in her care.
Chloe Masters, 18, repeatedly asked Claire Sawyer, 41, how her son, Alex, had died during an emotional inquest in to his death.
Miss Sawyer claims she fell asleep after feeding Alex a bottle of milk on the sofa, but the inquest heard she had also been "propping" up his bottle while feeding him in his car seat.
The inquest heard Miss Sawyer had agreed to look after Alex overnight at a friend's flat in Lincoln despite a history of taking illegal drugs.
Miss Masters thought Miss Sawyer's "more responsible" daughter, Alice, would also be present but the 21-year-old went home leaving her mum with the young child, the inquest was told.
The inquest at Lincoln Cathedral Centre heard the baby boy was found with milk in his lungs.
Miss Sawyer told a number of witnesses that she had been "propping" Alex's bottle of milk and during an hysterical exchange with a hospital consultant gave the account "in car seat, bottle propped up, woke up, he was like he is."
Alex, from Gainsborough, died at Lincoln County Hospital on October 3, 2015, after desperate attempts were made to resuscitate him.
Giving evidence Miss Sawyer admitted that she fed Alex by propping up his bottle of milk in his car seat at some point during the night, but then got him out and fed him on the sofa when he woke again.
Miss Sawyer said at some point she fell asleep and then woke to find Alex lent forward.
She said: "I picked him up, he had milk coming out his nose and his mouth and he was making a noise as if to get it up.
"I was patting his back and then got on the phone to ring 999."
Miss Sawyer denied that she had rolled on the child while alseep but admitted it was possible she had not heard him choking because she was so tired.
She also denied a suggestion that she had delayed ringing for an ambulance.
When asked by the Coroner for Central Lincolnshire, Stuart Fisher, why Alex had died Miss Sawyer replied: "I don't know."
The inquest heard Miss Sawyer was interviewed on three occasions by police.
Following her evidence in chief Miss Sawyer was repeatedly questioned by Alex's mother.
Miss Masters asked her: "Why did you think it was safe to sleep on the sofa with a four month old baby when you were nearly 40?"
Miss Sawyer replied: "I didn't put him on the sofa to fall asleep, I put him on the sofa to feed him."
Miss Masters added: "Why did you change your story and say you bottle propped him in the car seat?"
Miss Sawyer replied: "I didn't, I put him on the settee."
Finally Miss Masters asked Miss Sawyer, her second cousin, why she had not returned Alex when Alice went home.
Miss Masters asked her: "You kept him when you should have sent him home."
Consultant paediatrician Dr James Bosman, who examined the child in hospital and then visited the flat, told the inquest "bottle propping" was a well known cause of choking.
He said: "There is only so much strength a baby has to get away from the bottle, and the milk will just continue to flow.
"It is something I would whole heartedly reccommend against."
The consultant added: "It is well known that bottle propping causes choking."
Dr Bosman desribed the flat where Alex had been staying overnight with Miss Sawyer as "dirty, untidy and smelling of urine and cigarette smoke." Two Staffordshire type dogs were also in the flat.
The inquest heard Alex had been left in the care of Miss Sawyer after his mother was prescribed with strong medication for back pain caused by his birth.
Alex's parents were aware Miss Sawyer had problems with drugs, but were told her "more responsible" daughter Alice, 21, would also be present, the inquest heard.
Alex's father, Michael Trotter, told the inquest Miss Sawyer had told him that she would not take "M-Cat" while she was looking after his son.
Mr Trotter, who is no longer in a relationship with Alex's mother, said he only felt Alex was safe to leave with Miss Sawyer if a third party was present.
The inquest heard a post mortem examination of Alex also found two none accidental fractures to his legs caused three to six days before his death.
Stuart Hamilton, who carried out a post-mortem examination, told the inquest "There is strong evidence that milk was inhaled into the lungs.
"Do I think more likely or not that caused the death? I have not reached that level of certainty.
"It is possible that aspiration [inhalation] of milk could have been fatal but I cannot be certain on the balance of probabilities.
"It's there but not necessarily lethal.
"I believe there are concerns about the position Alexander was sleeping in, not of the death, and possibility of inhaling milk. So I can't say it was a cot death. I have to use the medical term of unascertained."
Dr Hamilton ruled out that it could have been sudden infant death.
The inquest heard that there had been a "very significant" police investigation prior to the inquest, as well as Lincolnshire County Council being subject to a "serious case review".
Under questioning from the Coroner, Miss Sawyer admitted that her daughter did not stay at the flat overnight as arranged because she was upset that a friend's dog had been attacked.
Miss Sawyer told the inquest she went to sleep in her clothes on the settee after giving Alex a feed at 1.30am.
Alex was strapped in the car seat next to the settee, she told the inquest.
Miss Sawyer admitted she did some time take drugs but insisted she did not take any illegal drugs or alcohol on that night.
Alex woke once during the night, she told the inquest.
"I gave him his bottle in the car seat and propped it with a blanket. I then changed his nappy and put him back in his car seat, and he settled back down. I went back to sleep on the sofa.
"The next time Alex woke again it was daylight. I have no idea what time, he was crying. I went and got him a bottle, took him out the car seat and sat him on the settee next to me."
A week-long inquest into Alex's death started yesterday, Monday, January 15, to establish how he died on October 3, 2015.
The inquest continues.