Lane closures for A17 Sleaford embankment works to be lifted in April
On track for an April completion.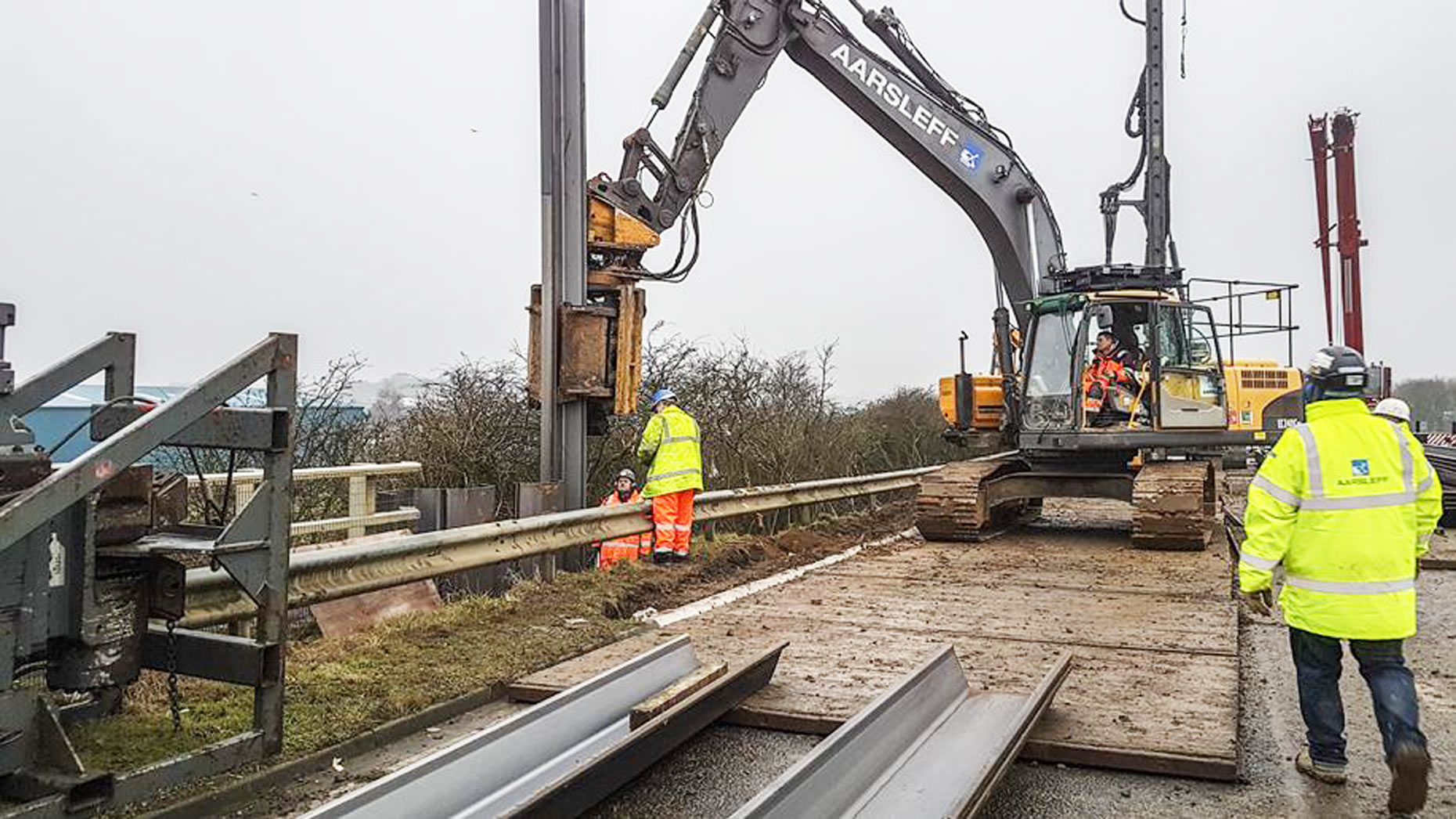 A £2.4 million project to repair and protect the A17 Sleaford Bypass embankment has passed its midway hurdle.
The scheme, which began last November, is on track to reach completion in April 2018 when both sides of the carriageway will reopen.
The embankment was built in the seventies to provide a safe route for road users wishing to cross the A153 and railway line.
Over the years, other parts of it have been repaired but the council explained there is still some concern that there are some areas showing signs of distress.
Work over the past two months has included:
Installing new road crossings, kerb drains and manholes
Drainage works near the Old River Slea to the outfall, where much of the water from the A17 will ultimately flow to
Installing steel sheet piles to both sides of the A153 underbridge and the A17 railway bridge to stabilise the existing embankment
Road surfacing, road marking and re-installing areas of crash barrier
Councillor Richard Davies, executive member for highways at Lincolnshire County Council, said: "Works to repair the A17 Sleaford Bypass embankment are going to plan, and we're still on track to have the whole project complete before May.
"The A17 is one of the county's busiest roads, so we're doing our best to minimise disruption by prioritising any 'on highway' works, but making the embankment safe is our top priority.
"Weather permitting, the current eastbound closure will be in place for another four weeks before both sides of the carriageway are reopened with single lane closures in both directions until the end of the project or slightly before.
"We want to thank everyone for remaining patient while we carry out these important repairs.
"Once complete, the embankment will be better stabilised, preventing further deterioration and reducing future repair costs – a huge benefit for the whole of the county."
British construction firm, Eurovia Contracting North, are carrying out the works.
The A17 Sleaford Bypass embankment repair project is being funded using part of the £5.4m allocated to the authority by the Department of Transport (DfT) from its National Productivity Investment Fund.
The money was awarded to LCC to help reduce congestion at key locations, upgrade or improve the maintenance of local highway assets, improve access to employment and housing, and develop economic and job creation opportunities.