February 14, 2018 9.05 am
This story is over 69 months old
Disabled people not impressed with toilet charges at new Lincoln bus station
It's £5 for an access card key.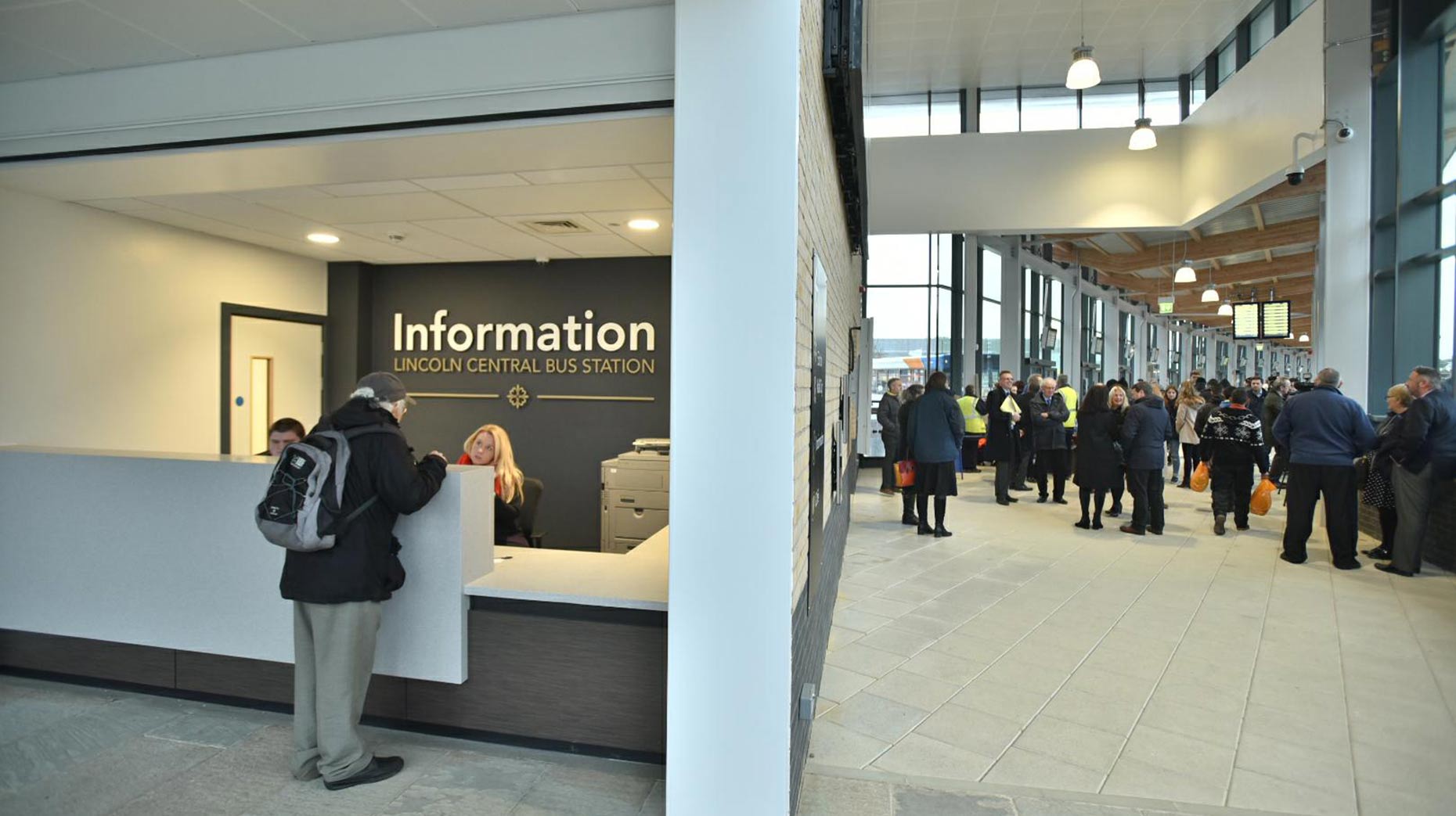 Several disabled people in Lincoln told The Lincolnite they don't think they should be charged a one-time £5 fee to use the toilets at the city's new bus station.
The City of Lincoln Council built at the station the first disabled changing facilities, as well as a shower with a special hoist and accessible toilets.
To use the facility, the council is charging a one-time £5 fee for an access key that gives users unlimited access.
The regular toilet facilities at the station also cost 20pence to use.
But disabled people have voiced their concern about the £5 charge to use the toilet, with some saying it's "out of order" and "stupid".
In response to the comments, the City Council explained the fee is required to keep the facilities in good condition and avoid abuse of the disabled toilets.
The council explained it doesn't make a profit from the access key sales, and that disabled people can still use the facilities without a key should they speak to staff at the station.
Andrew Tong, 47, said: "I honestly think that it's stupid. Disabled people shouldn't have to pay £5 to get a disabled toilets key, it should be free of charge.
"It's good to stop other people from abusing the disabled toilet, but I don't think it's necessary to charge people for a key."
Paul Rice said: "My wife is autistic and couldn't stand in this sort of busy environment without having a breakdown, so it would be very helpful for her to be able to take some shelter from the noise in a disabled toilet.
"The £5 charge might not seem like a lot of money to some people, but it is a lot out of the £150 my wife gets in a week."
Richard Woodall, 51, also said: "It is out of order to charge people, I think that it should be free. I haven't seen anyone who isn't disabled using disabled toilets, it doesn't generally happen.
"I think that it's a bit of a rip off really. It's not fair to charge disabled people more than others."
But Vivian Wedekind, 60, says she is "fully for" a disabled toilet charge to prevent other people from abusing them.
She said: "I am classed as disabled and I would willingly pay £5 to use the toilets, I think that it is alright. I think that people have to pay their own way. People can definitely afford the £5.
"It will prevent other people from using and abusing the disabled toilets, I have had to wait before to use a disabled toilet and families have walked out after washing their kids. I am fully for it."
A City of Lincoln Council spokesperson said: "One of the main compliments we have received has been about the disabled toilets and the changing places facility.
"In order to maintain these facilities in a good condition and ensure they are available for those who have genuine need for them, a modern card system is being used instead of the typical RADAR key system.
"We appreciate that the one-off £5 charge for the card can appear expensive, but we make no profit from them due to the technology required within the card. Also, the cost is comparable with that of a RADAR key.
"If a person with disabilities needs to use the facility and does not have a card, they can make themselves known to a member of staff at the station who will be able to provide a genuine user with access."