February 12, 2018 4.15 pm
This story is over 69 months old
Red Cross drivers help Lincoln hospital patients find their way home
They even check to see that they're settling in okay.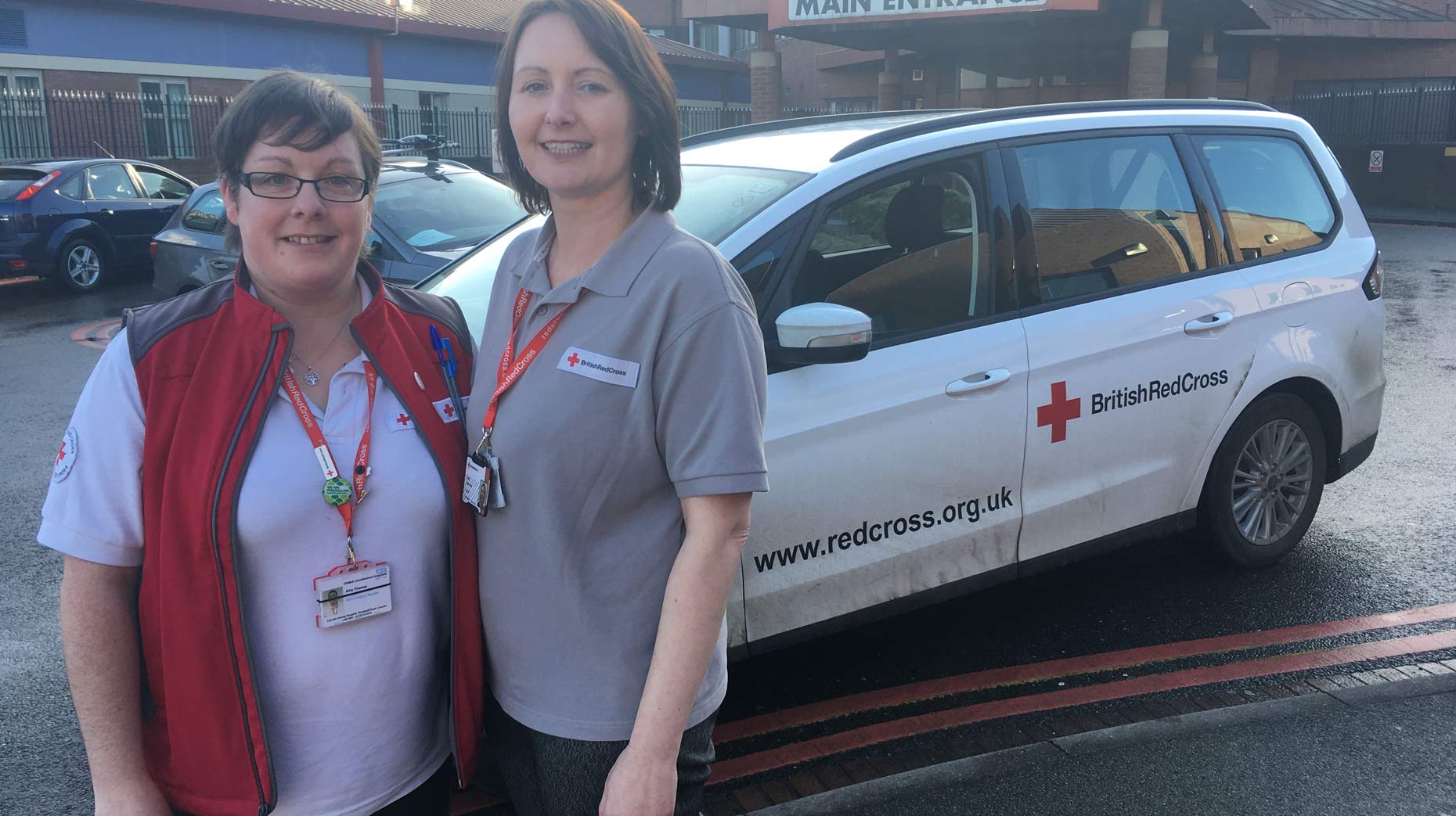 Bed shortages are a common problem in Lincolnshire hospitals, so The British Red Cross is working with the county's health trust to help fit patients get back home sooner.
This new partnership has already helped 42 patients in the first month.
Patients also receive a follow-up phone call or visit 24 hours after they have been discharged from the hospital, meaning more beds become free quicker and fewer operations are cancelled.
The service is completely free to patients and is run by volunteers.
ULHT's Deputy Director of Urgent Care Andrew Prydderch said: "This is all part of our long term vision of working in partnership with other organisations in the best interests of our patients.
"The NHS knows it cannot do everything on its own and many trusts across the country are embracing support from organisations like the British Red Cross. This is the latest scheme helping us to deliver this strategy in Lincolnshire."
Justin Prescott, operations manager for independent living for the British Red Cross in Lincolnshire, added: "We have struck up an excellent working relationship with Lincoln County Hospital staff in a very short space of time.
"Our assisted discharge service in Lincoln is similar to other successful services around the country which reduce the amount of time people have to wait in hospital before they can go back home.
"We drive people home once they have been discharged and can phone a friend or relative to let them know. We make sure that the heating is on and that they have all the shopping they need."