February 13, 2018 3.20 pm
This story is over 43 months old
Thames Ambulance set for second grilling after council's vote of no confidence
Two councils want to scrap their contracts.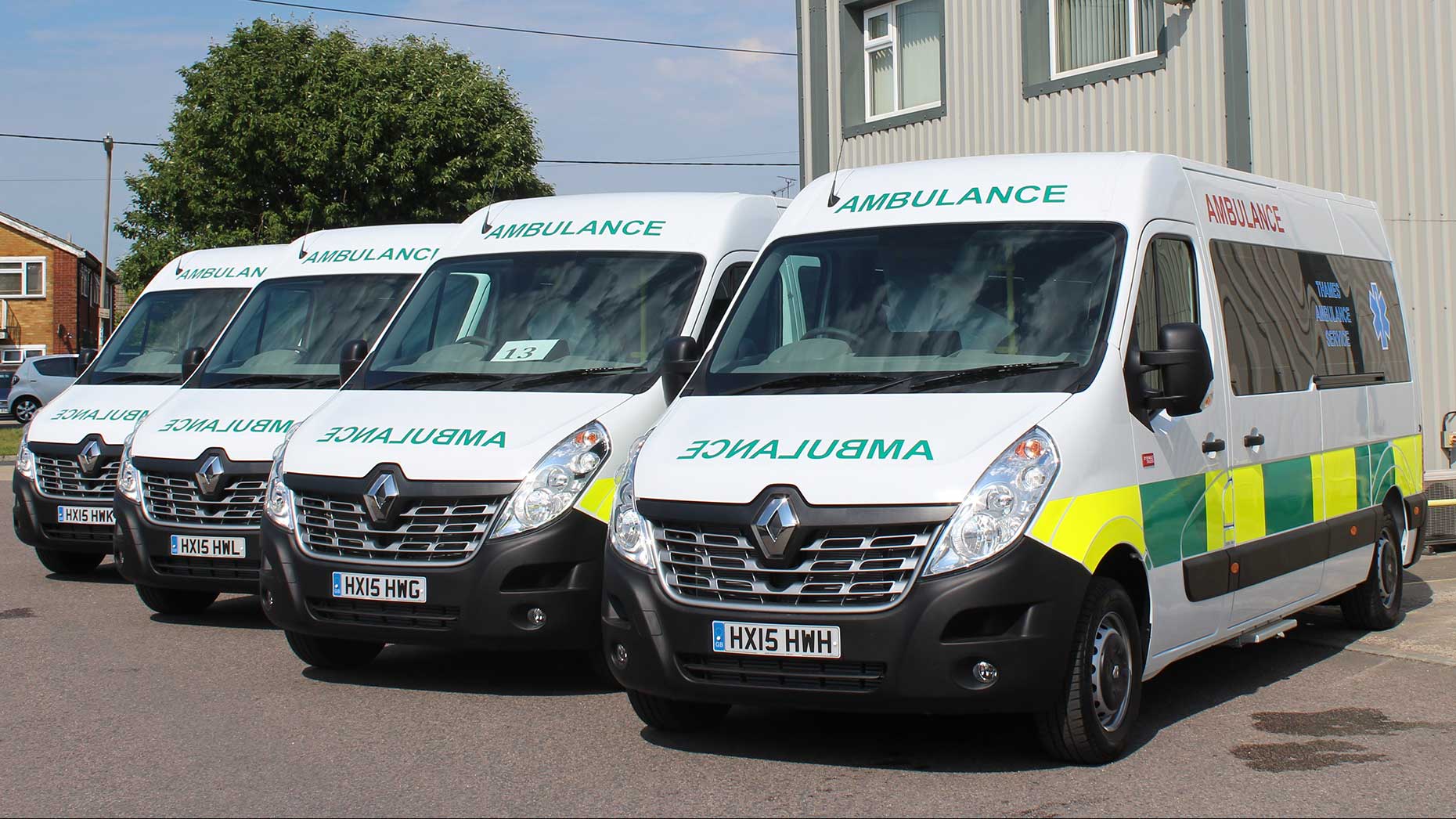 Non-emergency patient transport service Thames Ambulance Service will be grilled by Lincolnshire councillors again after the county council gave a vote of no confidence in the service.
Thames won the contract to provide the service in Lincolnshire back in July 2016 and has since come under scrutiny for its performance.
A number of concerns were raised by Lincolnshire West Clinical Commissioning Group about the quality of service being provided by Thames and reports of poor treatment of volunteer drivers.
At a health scrutiny committee meeting held in December 2017, Lincolnshire County councillors gave a vote of no confidence in the service.
Health scrutiny committee chairman Councillor Carl Macey said at the time: "Many of the councillors on the committee have received complaints about Thames Ambulance Service from local residents and the volunteer drivers, as have Healthwatch Lincolnshire.
"We have heard accounts of serious delays, patients missing appointments, patients failing to be collected and frankly abysmal treatment of people who volunteer their time to transport patients around the county.
"The committee have serious concerns about how this service is being run and, despite an improvement plan being put in place, we have no confidence that improvements will be made to deliver the service that our residents deserve."
Thames has said it has recognised the pressures with its management structure and has appointed a new chief executive and has taken steps to make its governance structure stronger.
Representatives from Thames will now appear before the health scrutiny panel on February 21 to provide a monthly update on its progress and an overview of the actions being taken by Lincolnshire West CCG.
The service has also come under fire with councillors at North Lincolnshire Council calling for North Lincolnshire CCG to remove the contract from Thames.
Calls for the contract to be terminated were echoed by Brigg and Goole MP, Andrew Percy, who secured a debate in the House of Commons regarding Thames and said the service was not "getting any better".
Thames won the contract for North Lincolnshire back in October 2016 and has since received complaints about its performance in the region.
Mike Casey, interim manager at Thames Ambulance Service, told councillors at a health scrutiny meeting on February 5 that there was a "reduction" in the number of complaints that the service had been receiving.
However, Holly Mumby-Croft, chair of the health scrutiny panel, said that "there was no option" other than to terminate the contract.
She said: "I have no confidence whatsoever that Thames can turn this poor service around. As far as I can see, having listened to what they had to say, there is no option other than to terminate the contract.
"It is just not acceptable. I am still getting complaints from residents who are repeatedly let down.
"It is astonishing that this has been allowed to go on for so long. Thames are well short of meeting their targets on many counts and this is unacceptable.
"I appreciate that measures are being put in place to improve but it is too little too late. They have had long enough. Progress has been far too slow and it is just not good enough.
"These are vulnerable people who need to get to and from hospital for their appointments. Our residents deserve much better."