Fleet of Lincoln 4×4 rescuers save more than 20 vehicles
4x4s assemble!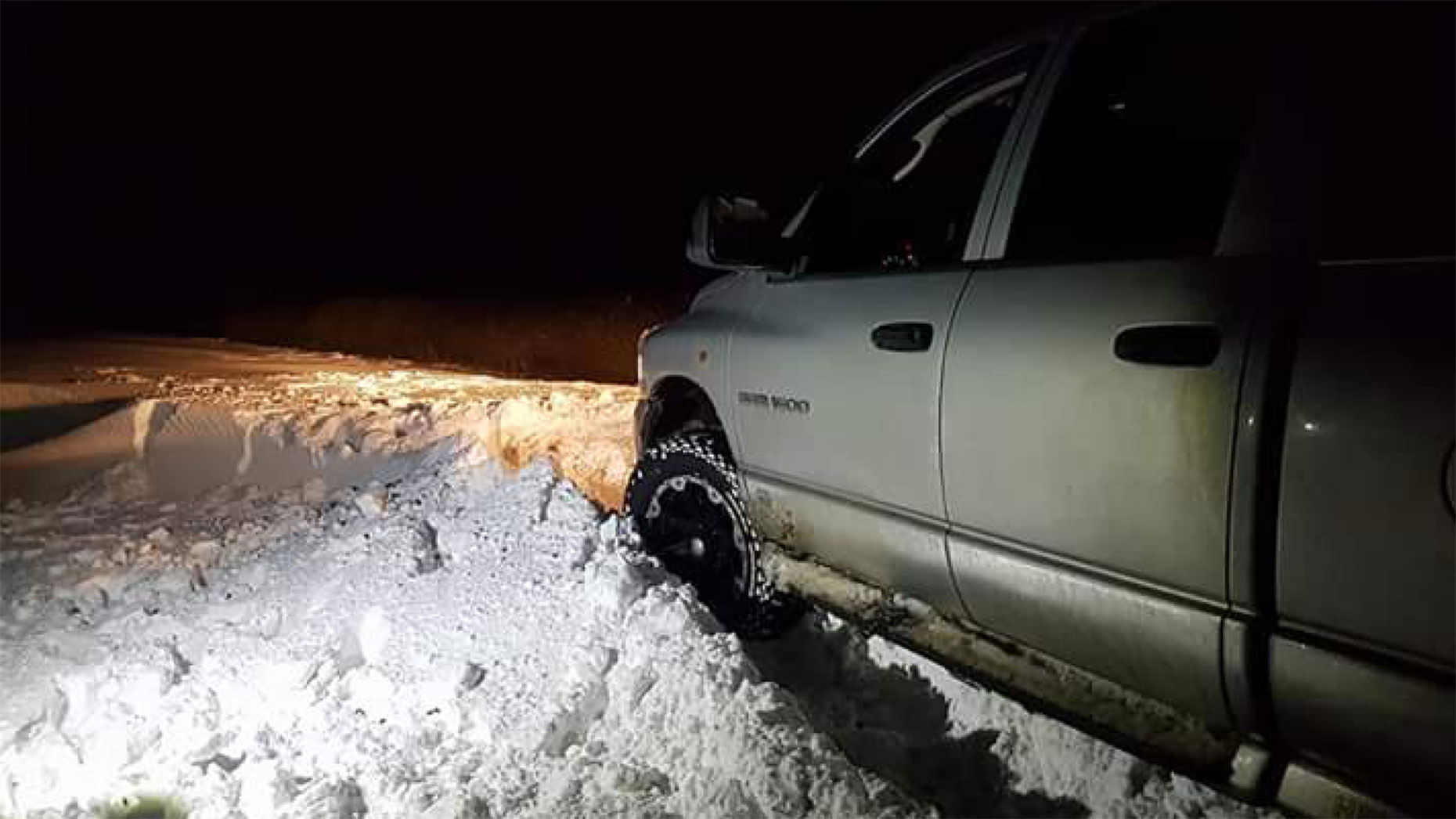 A group of Lincoln 4×4 drivers have been called "legends" on social media after braving the elements to rescue stranded vehicles across the county.
Darren Walker-Moomin and Mark Smith volunteer with the Lincolnshire Fire & Rescue Preservation and Support Service which preserves and restores antique fire engines.
Because of their links to the emergency services, the group decided to venture out and help drivers in need. With the help of their friends Dave Bulled, Phil Porter and Mark Metheringham the team have come to the aid of over 20 different vehicles.
"It's the right thing to do if you've got the capabilities." Darren Walker-Moomin explained. "We're not doing anything special. Just trying to keep people safe."
As temperatures dropped below freezing last night, Darren and Mark assisted Lincolnshire Police in the search for a black Skoda Octavia. The car had become wedged in a small ditch. With no phone and no fuel, the Skoda was stranded and police had no idea where it might be.
Earlier that day Darren and Mark had rescued a silver Golf and told the driver to call them if he got stuck again. Shortly after he sent them a screenshot from Google Maps, he'd become stuck on a rural road near Langton by Wragby.
After pulling him out for the second time, they noticed another vehicle trapped just ahead. It was the missing Skoda Octavia.
Darren said: "I'll never forget the noise from the wind through the trees and how cold it was.
If we hadn't shown up the occupants would have died. Simple as that."
"It was pure luck that the silver Golf had got stuck in the same place and we were able to find him."
The day before, Darren taxied an old lady to hospital after she had slipped in the snow and broke her leg.
"We rang 999 and were told the ambulance would struggle to reach her. They told us to do our best to keep her warm but we were worried she'd catch hypothermia.
"We decided to load her onto the truck and with the help of a police escort managed to get her safely to A&E.
"We were just trying to do what we could."
The group's advice to travellers is to stay safe and stay inside.
"It's not worth going out. If you have to drive on the roads use common sense. Wrap up warm and get a full tank of petrol.
"Find out where the towing eye is kept on your car and if possible bring a shovel and tow strap."