March 7, 2018 4.11 pm
This story is over 68 months old
Four critical emergencies in one day for air ambulance crew
A challenging 24 hours.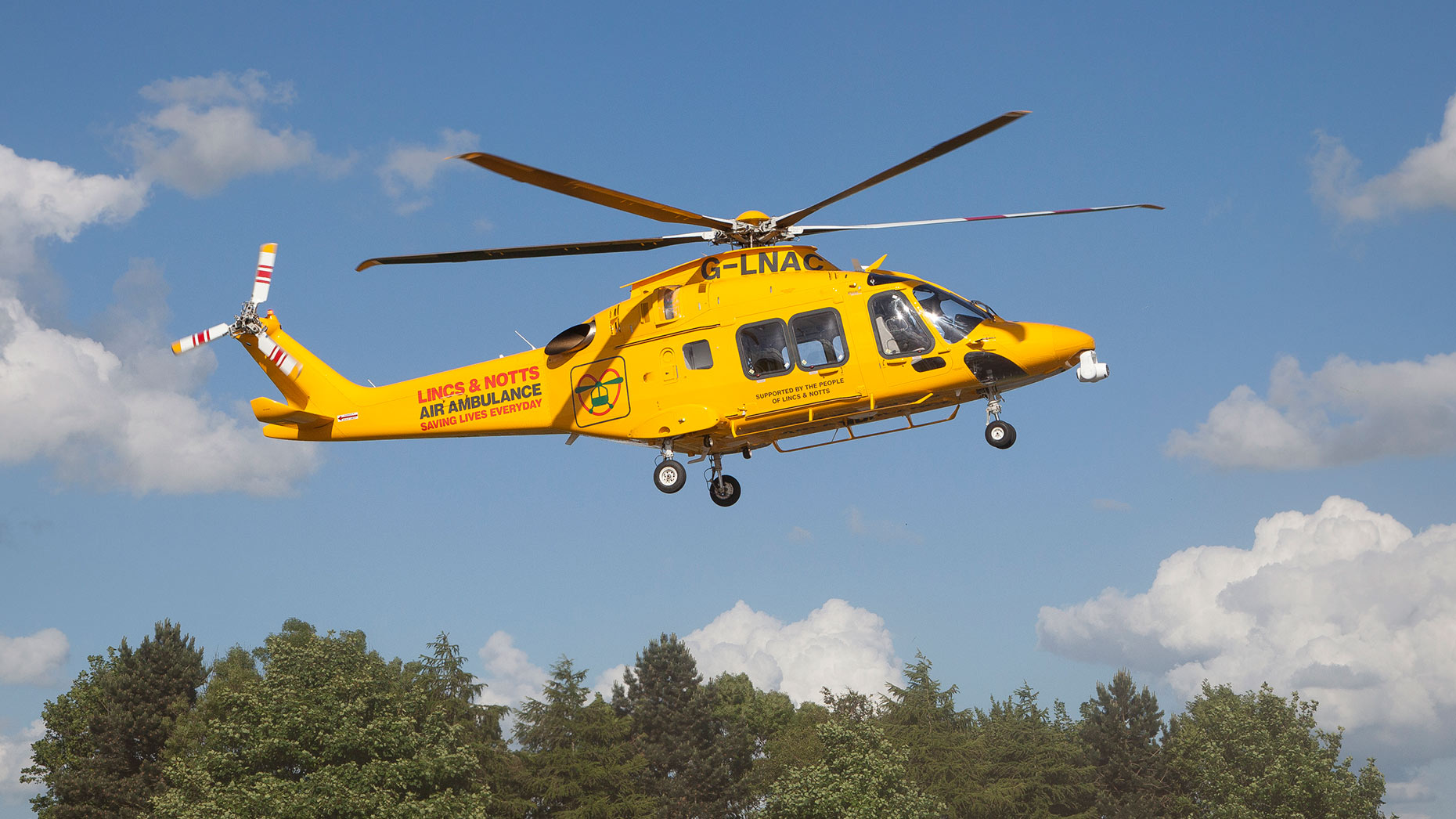 Lincolnshire and Nottinghamshire air ambulance crews dealt with four potentially life-threatening incidents in just one day, two of which involved children.
The charity responded to the emergency calls between 8am and 6pm on Tuesday alone.
Lincolnshire & Nottinghamshire Air Ambulance transport the patient with doctors and paramedics and the ability to administer a blood transfusion at the scene.
As previously reported an 11-year-old girl remains in a serious condition after being airflited to hospital with a severe head injury following a collision between a Land Rover and a pedestrian at Manby Middlegate near Louth.
The crash at the junction with Carlton Road happened just after 8am and the Air Ambulance crew arrived on the scene in just 11 minutes and provided critical pre-hospital treatment.
Shortly after 11am the crew were dispatched again, this time to a medical emergency in Thurgaton, Nottinghamshire.
A man in his 50s was treated and accompanied to hospital by land and continued vital treatment on the way.
Another incident involving a child happened in Middle Rasen at 1.35pm and the crew once agin responded swiftly getting to the scene in just nine minutes to treat the child.
The crew accompanied the child to Lincoln County Hospital by land and continued the treatment on route.
Working in such a high-pressured job is never your typical nine to five and at 5.10pm the crew were called out to Drisney Nook, Lincolnshire, to a man in his 60s in cardiac arrest.
When suffering from a cardiac arrest, a quick response is paramount and the crew arrived on the scene in just six minutes before taking the patient to Lincoln County Hospital by land.
Lincolnshire & Nottinghamshire Air Ambulance CEO Karen Jobling, said: "When the situation is at its very worst, our crew are at their very best.
"Tuesday was a really challenging day for the crew of the Lincs & Notts Air Ambulance, who delivered life-saving critical care to four serious incidents across Lincolnshire & Nottinghamshire.
"The interventions that our clinical crew can provide really does help to save lives. At a time when every second counts, we can give patients the valuable time they need to get to hospital, whether by airlifting to a Major Trauma Centre or specialist hospital or accompanying the patient by land to their local hospital.
"We respond to an average of three of the most serious 999 calls every day, so Tuesday was definitely above average for our crew."