Protest called over thefts from children's graves in Gainsborough
"It's heartbreaking and devastating"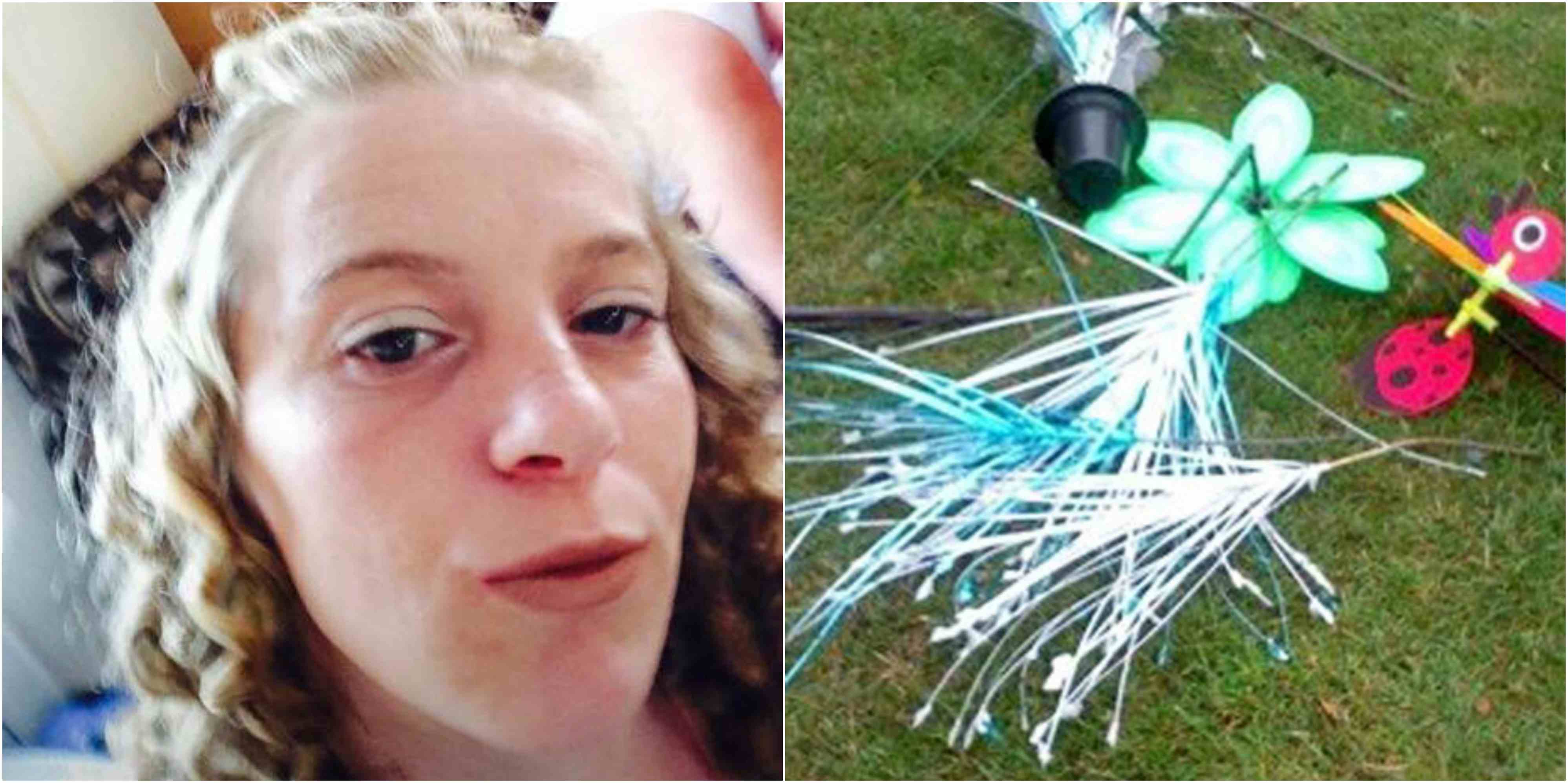 Janet Lewis will be among a group of heartbroken mothers protesting at a local cemetery on Saturday after children's graves were raided and damaged.
The 30-year-old lost her son Robert in 2013 and within a few months of laying him to rest his grave was trashed at Gainsborough General Cemetery off Cox's Hill.
The thefts continued over the years, and as recently as last week, when lights were taken from her brother-in-law's grave, while other devastated mothers found lights, holly beads and flowers stolen.
Janet will be joined by a group of other local families to demonstrate their fury at heartless thefts in a protest at 3pm on Saturday, March 31 at the cemetery.
They will be calling for CTTV at the cemetery, as well as collecting signatures for a petition for security measures to be handed over to Gainsborough Town Council next month.
Heartbroken and devastated
Janet tried reporting the vandalism back in 2013 and claims she was told by police nothing could be done as there was 'not enough evidence'.
She told Lincolnshire Reporter: "It is heartbreaking and devastating, we put nice things up to find out they've been taken.
"It could mean a lot and make it safer so if someone takes something we can see who it was and something can be done. CCTV will also make people think twice about taking things."
Petition
Fellow Gainsborough resident Emma Farrington joined the Facebook group 'Gainsborough graveyard protest' and helped Janet and her niece Michela Whittingham put a petition live to get CCTV installed at the cemetery.
The petition currently has over 480 signatures and counting.
It will be handed over at the Management & Finance Committee meeting on April 17 at Richmond House.
Emma told Lincolnshire Reporter: "I am absolutely determined to help these families that's lives have already been destroyed by the loss of their children and loved ones."
Councillors to debate complaints
Gainsborough Town Council Town clerk Matthew Gleadell told Lincolnshire Reporter that he would be briefing and advising councillors about complaints received from members of the public. He is also responsible for putting together an estimate for how much new security measures would cost.
The matter is being treating as a complaint and will be discussed at the council's meeting on April 17.
Mr Gleadell said: "I think there were some issues last weekend and the mothers involved are naturally very upset at a difficult time for them following the loss of a child.
"To have someone violate a child's grave is heartbreaking and I can fully empathise with how they are feeling and why they want something done about to help others suffering the same actions.
"Given the media interest, I will brief councillors before a sooner members briefing next week."