March 21, 2018 11.14 am
This story is over 68 months old
Lorry 'supercab' deployed to catch dangerous drivers
Some lorries are not entirely as they seem.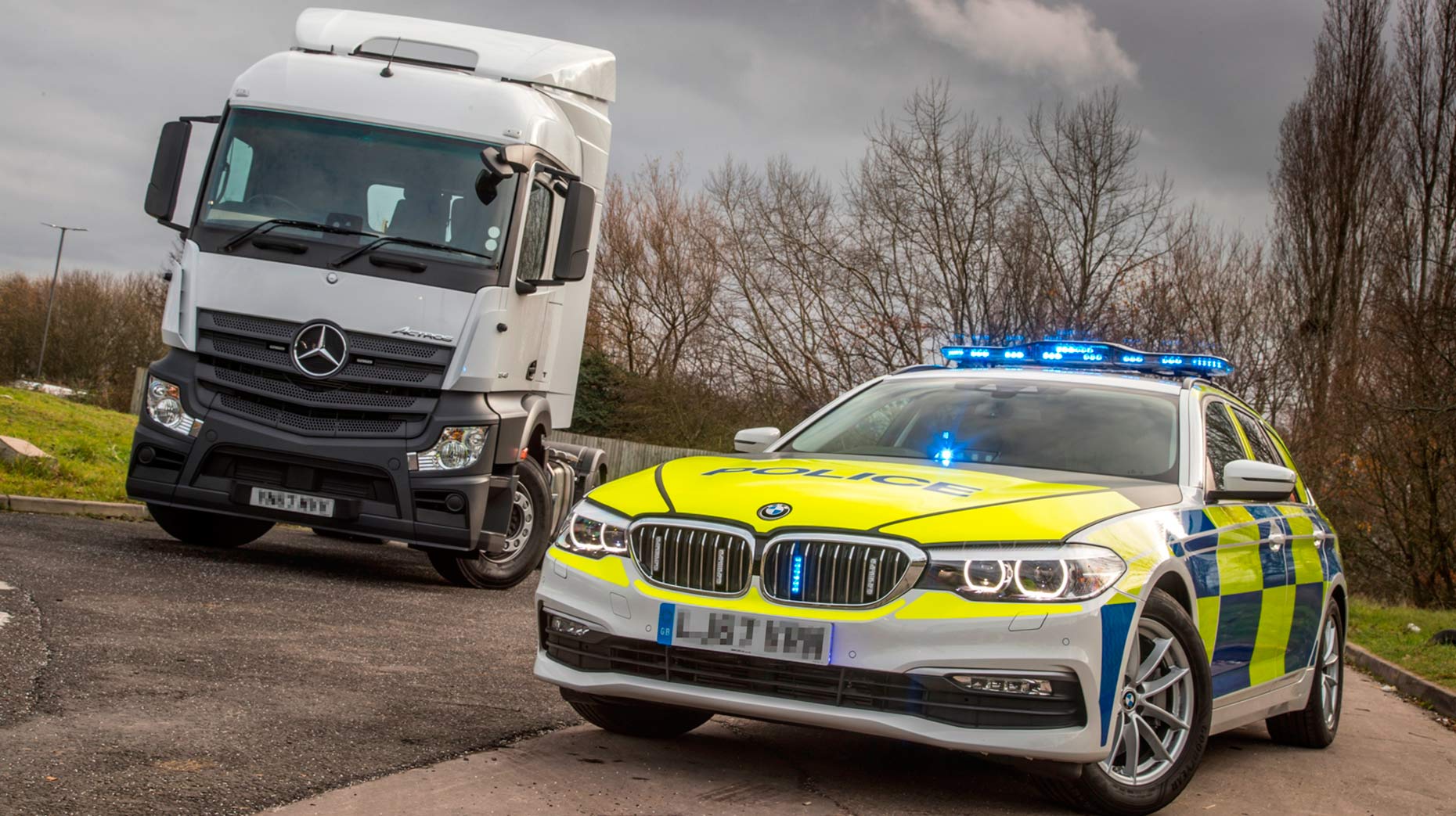 Highways England will fund three new unmarked HGV 'supercabs' including one in the Midlands as part of an initiative to tackle dangerous driving on England's motorways and major A roads.
The move comes after an HGV was used by police forces across the country to help catch over 4,000 dangerous drivers in its first two years.
The new cab will patrol motorways and main trunk roads and has been fitted with wide-angle cameras to capture unsafe driving behaviour.
It also has a derestricted speed limiter, so it can travel at speeds up to the national speed limit , and flashing lights have been installed for use by police forces in an emergency.
Illegally using a mobile phone while driving is said to be a particular issue, with nearly two-thirds of the drivers stopped nationwide doing this.
The launch of the initiative comes a year after the government doubled the penalty for drivers caught using their phones at the wheel.
Motorists now receive six points on their licence and a £200 fine.
In the East Midlands 199 drivers were pulled over in relation to 122 offences since the initiative began in April 2015, including a driver who was spotted steering with his knees while eating lunch and using his mobile phone.
Highways England's Head of Road Safety Richard Leonard said: "We've found that the vast majority of drivers are sensible behind the wheel but a few have got into bad habits, or are simply ignoring the law and putting themselves and others at risk.
"We've therefore decided to fund two extra unmarked HGV cabs, including one based with police forces in the Midlands, to continue to target dangerous driving on England's motorways and major A roads, improving safety for everyone."
More details about the law on mobile phone use are available here