Network Rail study proposes new platform at Lincoln station and faster trains to Nottingham
Long-term aspirations.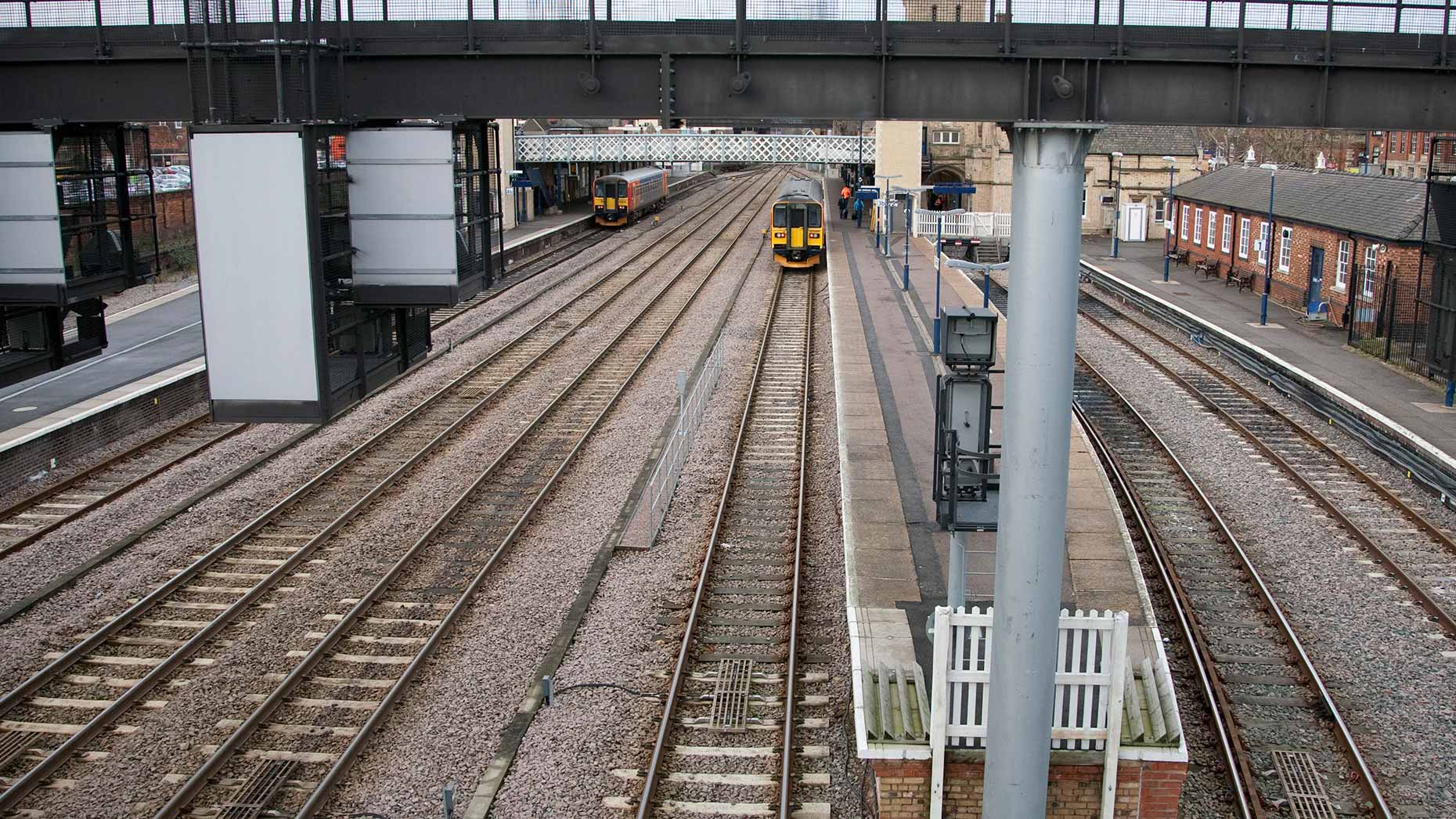 A new platform could be built at Lincoln railway station and journey times may be reduced to Nottingham by removing an "outdated" crossing at Newark, a report suggests.
Network Rail has outlined possible investment options on the East Coast Mainline in a study it has produced, with Lincolnshire in line to potentially see some critical improvements.
However, any upgrades are likely to be only made in the 2030s once HS2 has been completed.
In the short-term, Virgin Trains East Coast confirmed on Friday, March 9 that Lincoln will get direct trains to and from London every two hours from May 2019.
Lincoln at the moment only has one direct morning service to King's Cross and one direct evening service.
No infrastructure improvements are required for these additional services.
Network Rail said that station improvements at Lincoln are likely to be needed to accommodate even more trains in future decades.
Options include reinstating or upgrading out of use platforms, or making better use of sidings, which are low-speed sections used for storing, loading and unloading trains.
An extra platform could also be constructed at Grantham to improve journey times.
The station is at the junction of the East Coast Mainline from London to Edinburgh, and the East Midlands Trains route from Liverpool to Norwich.
If services in either direction are increased, further capacity at the station could be required.
The study also proposes removing the Newark Flat Crossing, which slows trains down on the Nottingham to Lincoln route, and replacing it with a flyover.
Currently, any increase in east-west train services is limited by the crossing with the East Coast Mainline.
This means trains have to wait for each other, costing time and capacity.
The report states that the crossing is an "outdated piece of infrastructure" but removing it would be "very costly" and involve a "complex engineering task".
However, the benefits would be more services to and from Lincoln, faster journey times, and potentially improved safety.
Members of Lincolnshire County Council's Highways and Transport Scrutiny Committee said at a meeting in Lincoln on Monday, March 12 that electrification of the joint line between Peterborough, Spalding, Lincoln and Doncaster would equally be hugely beneficial in relieving strain on the main line.
Vice-chairman of the committee, Councillor Chris Brewis, suggested creating an avoiding line so freight trains do not have to go through the centre of Lincoln and Spalding, which currently causes significant congestion for motorists.
Councillor Brewis, Independent member for The Suttons, said: "Newark is rare as it is the last significant flat crossing in Britain. The cost of correcting the problems at Newark, particularly as it is close to the River Trent, would be astronomical, well into seven figures."
Conservative member for Birchwood in Lincoln, Councillor Eddie Strengiel, said: "The report says that removing the Newark Flat Crossing would mean Lincoln would not be 'locked in' for rail growth. Unfortunately, it's the rail that locks in cars in Lincoln.
"I would like someone to address this with a bridge or two in the Tritton Road area but that's probably asking too much."